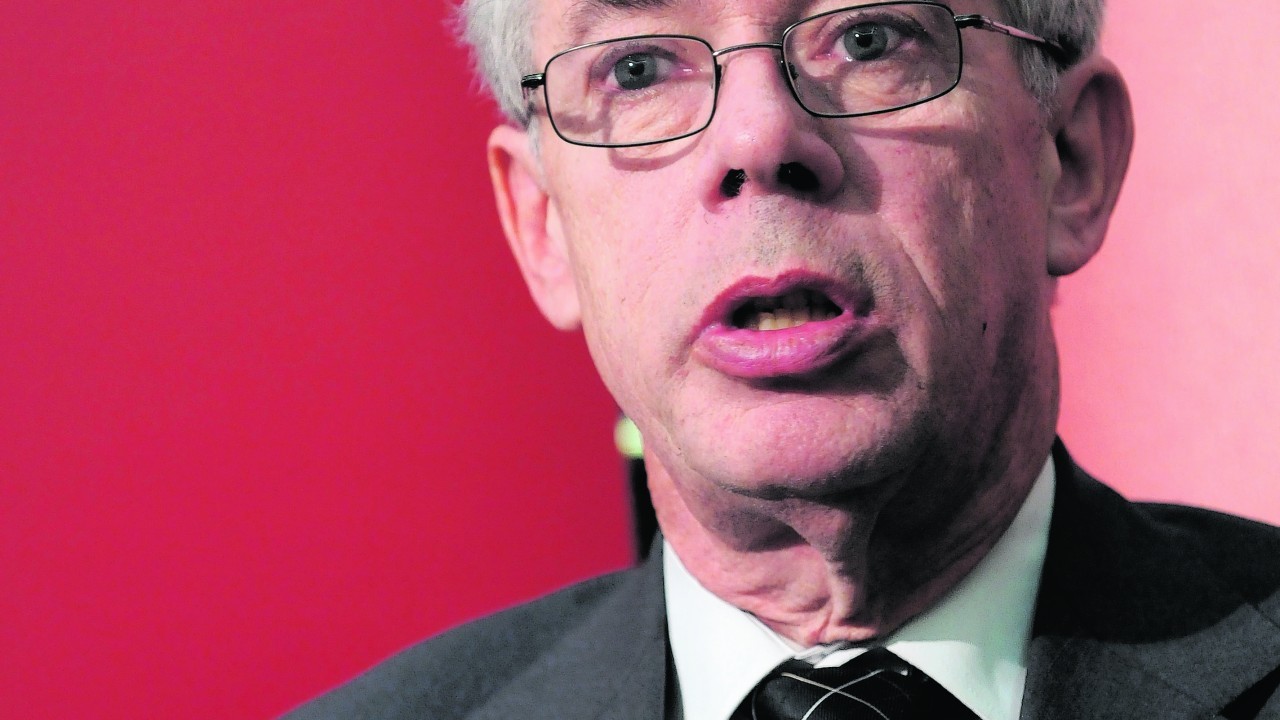 Professor John Kay, one of Britain's leading economists, outlines the currency options open to an independent Scotland
An independent Scotland has three currency options – adopt the euro, retain the pound sterling or adopt an independent Scottish currency – call it the bawbee.
As a (prospective) member of the European Union, Scotland would have to acknowledge that the euro was the currency of the EU.
However, it would make little sense for Scotland to become involved in the eurozone's travails, and the new country would in any event not meet the Maastricht criteria required for membership.
Scotland's European obligation in this respect could probably be discharged by some vague expression of possible interest in joining the common currency at some date in a distant and unspecified future.
Continuing to use the pound has obvious attractions.
A single currency would reduce transaction costs and avoid potential uncertainties and instabilities for both households and businesses.
The stated policy of the Scottish Government is that it would negotiate a currency union with rUK, and that there is no plan B.
The stated policy of the Westminster government (supported by the opposition) is that it would not even enter negotiations for such an agreement.
Both these stances represent political posturing ahead of the referendum. If the vote were Yes, serious negotiation to establish the best outcomes for both states would begin.
But the practical reality is that it would be very difficult to reach an agreement on a common currency which a newly independent Scotland could accept.
Scotland would comprise 8.5% of the currency union: the rest of the UK 91.5%.
The rUK would inevitably seek oversight over Scottish economic policy which it would not concede Scotland could enjoy in respect of rUK.
Perhaps a better alternative is for Scotland to continue to use the pound whether the rest of the UK likes it or not.
This option has not been taken very seriously. Countries that have made the decision to unilaterally adopt the currency of another state have typically been either small enclaves (like Monaco) or economic basket cases (Ecuador, Panama, Montenegro) which have more confidence in the Federal Reserve and European Central Bank than their own financiers.
But there is no reason why monetary arrangements after independence should not continue more or less as they are now.
If banks in London decided to exclude payments to or from Scotland from their central clearing system – and there would be little reason other than spite to do so – a Scottish Government would encounter little difficulty in setting up its own.
The issue of monetary policy is often conflated with the separate question of who would in future bail out failed banks.
The answer to that question is that an independent Scotland would operate its own scheme to protect bank depositors (it is required anyway to do so by EU rules). But an independent Scotland need not and should not assume responsibility for underwriting the global financial system.
If Scotland would not or could not go down the route of continuing with sterling, there is the possibility of a return to the bawbee.
It would be sensible to
begin by maintaining parity with sterling, so the pound Scots would trade on a one to one basis with the English currency.
Scotland might attempt to adopt an exchange rate peg, such as exists between the Danish krone and the euro and between the Hong Kong and US dollars.
But to maintain that position credibly in a world of large speculative capital flows, Scotland would need to have reserves of foreign exchange.
The pro rata share of UK foreign exchange reserves an independent Scotland would inherit would be completely inadequate for this purpose.
An independent Scottish currency would therefore be likely to fluctuate in value against the pound sterling, probably (but not inevitably) at a discount to it.
The status quo is the best option – and, whatever grandstanding may take place today, there is little George Osborne or his successor could do about it. But that means Scotland's monetary policy would be run from London.
There are serious limits to the degree of economic independence a small country in a big world can achieve.