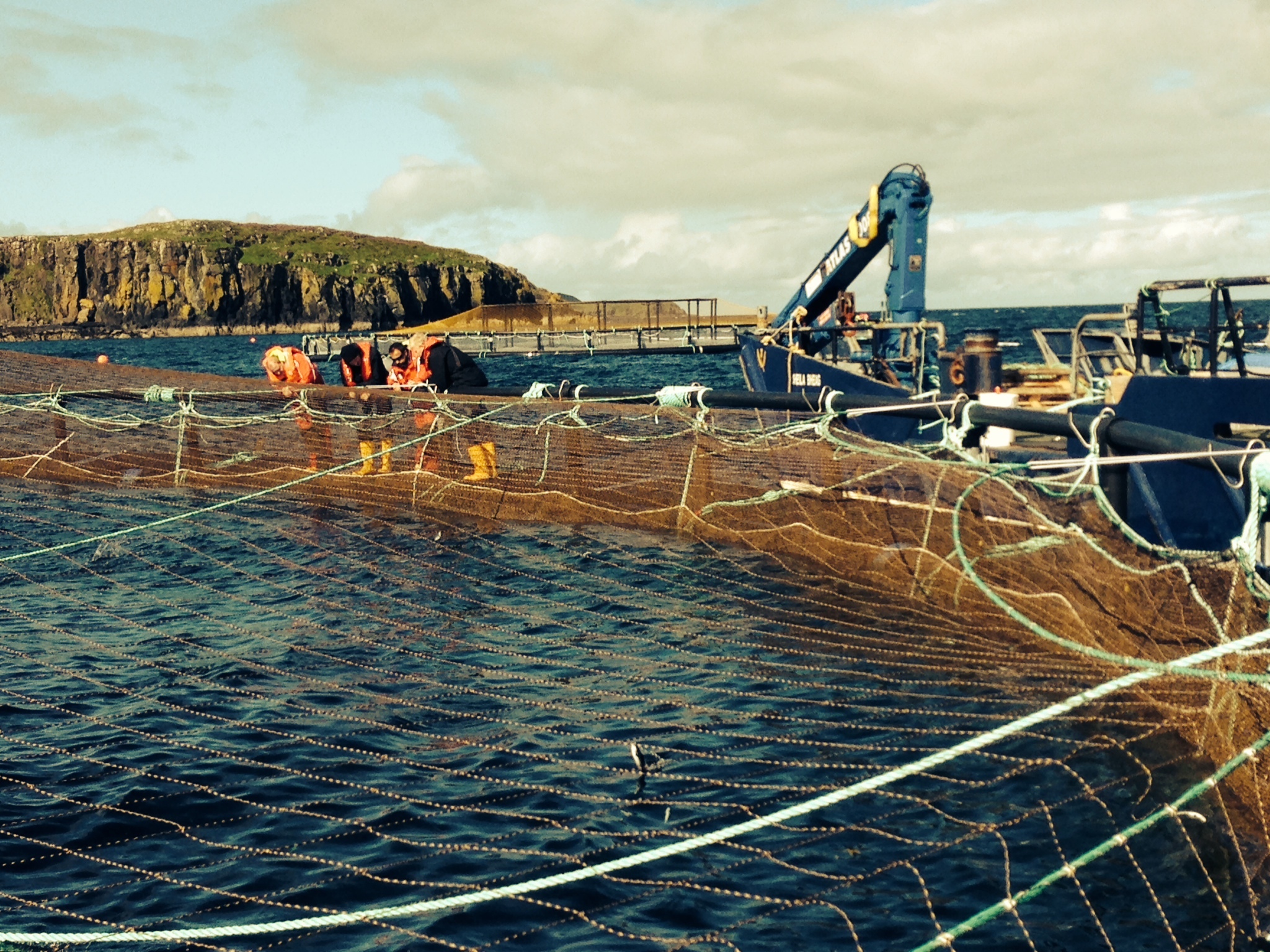 Five new homes are being built on the smallest of the Small Isles as part of a £3million investment on the remote island by a leading salmon farming company.
Marine Harvest Scotland is creating six jobs at its new fish farm on the isle of Muck and is currently building houses to provide accommodation for its employees.
The Small Isles salmon farm, which is now coming on stream as new fish pens start being stocked with smolts, is part of an £80million investment programme by the company to meet the growing demand for Scottish salmon.
It is one of the first so-called "Open Sea" farms that are planned for the waters of the West Coast.
Marine Harvest managing director, Alan Sutherland, said: "Scottish salmon continues to be a great success story and we need to increase our capacity across the entire process.
"This new seawater farm has been stocked with smolts grown in our new £16million hatchery at Lochailort.
"We work in a sector that brings much needed jobs and prosperity to some of the most remote and fragile communities in Scotland and we're delighted to be playing our part in creating a sustainable future for this lovely island."
He explained that the farm would employ six full-time, permanent workers based on the island and some of the staff, including the manager, are moving to the island, so opening the farm involved building new homes for them.
Mr Sutherland said: "One of the things that can hold back development in remote communities is a shortage of housing.
"We've solved the problem by building five new homes. They are suitable for families so the development of the farm should hopefully help sustain the local primary school."
Marine Harvest has also established a community fund to help support local initiatives.
The salmon farm comprises 10 circular pens, each one almost 400ft in diameter.
Up to 4,000 tonnes of fresh salmon will be grown in the pens every two years.
The farm will be serviced by sea with smolts and feed delivered by boat. The 300-tonne feed barge is currently being built in Inverness by Gael Force Marine.
Once grown, the salmon will be transported by well-boat to the harvesting station at Mallaig and then by road to Fort William for gutting.