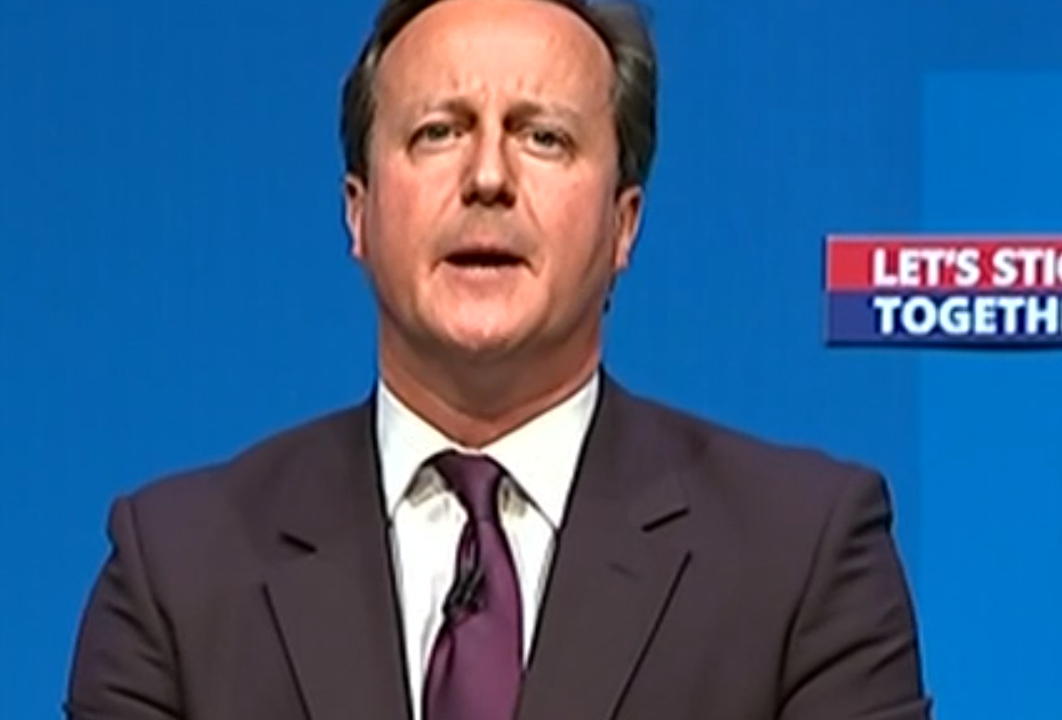 David Cameron described a potential Yes vote as 'not a trial separation, but a painful divorce' in a last ditch plea to voters in Aberdeen today.
The UK Prime Minister was speaking at the AECC in one of his final speeches before the Scottish independence referendum on Thursday.
Describing Thursday's referendum as a "once and for all" decision, he said: "On Thursday, Scotland votes, and the future of our country is at stake.
"On Friday, people could be living in a different country, with a different place in the world and a different future ahead of it.
"This is a decision that could break up our family of nations, and rip Scotland from the rest of the UK.
"And we must be very clear. There's no going back from this. No re-run. This is a once-and-for-all decision.
"If Scotland votes Yes, the UK will split, and we will go our separate ways forever."
The Prime Minister said the country had "only become Great Britain because of the greatness of Scotland".
He said: "I speak for millions of people across England, Wales and Northern Ireland – and many in Scotland, too who would be utterly heart-broken by the break-up of the United Kingdom.
"Utterly heart-broken to wake up on Friday morning to the end of the country we love."
Mr Cameron said that a No vote would not mean no change, and instead offered "an unprecedented programme of devolution". He said the package would include powers on tax, spending and welfare services. He said: "So a No vote actually means faster, fairer, safer and better change.
"Scotland is not an observer in the affairs of this country. Scotland is shaping and changing the United Kingdom for the better – more so toady than at any point in the last three hundred years."
The prime minister ended his speech with a plea to voters to "not let anyone tell you that you can't be a proud Scot and a proud Brit".
He added: "Don't turn you back on what is the best family of nations in the world, and the best hope for your family in this world."
More reaction, pictures and video to follow.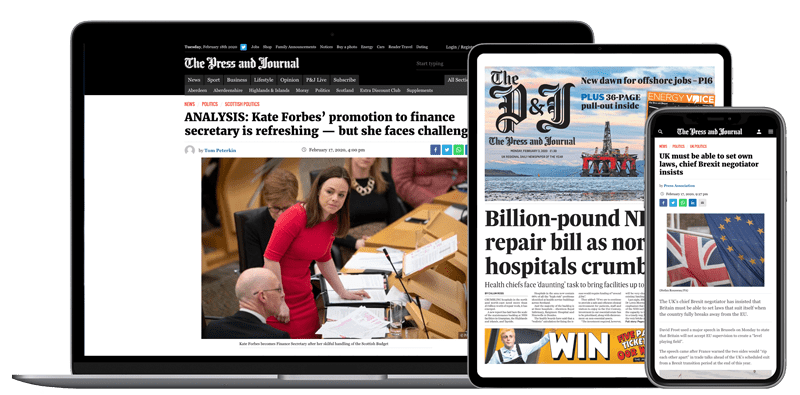 Help support quality local journalism … become a digital subscriber to The Press and Journal
For as little as £5.99 a month you can access all of our content, including Premium articles.
Subscribe