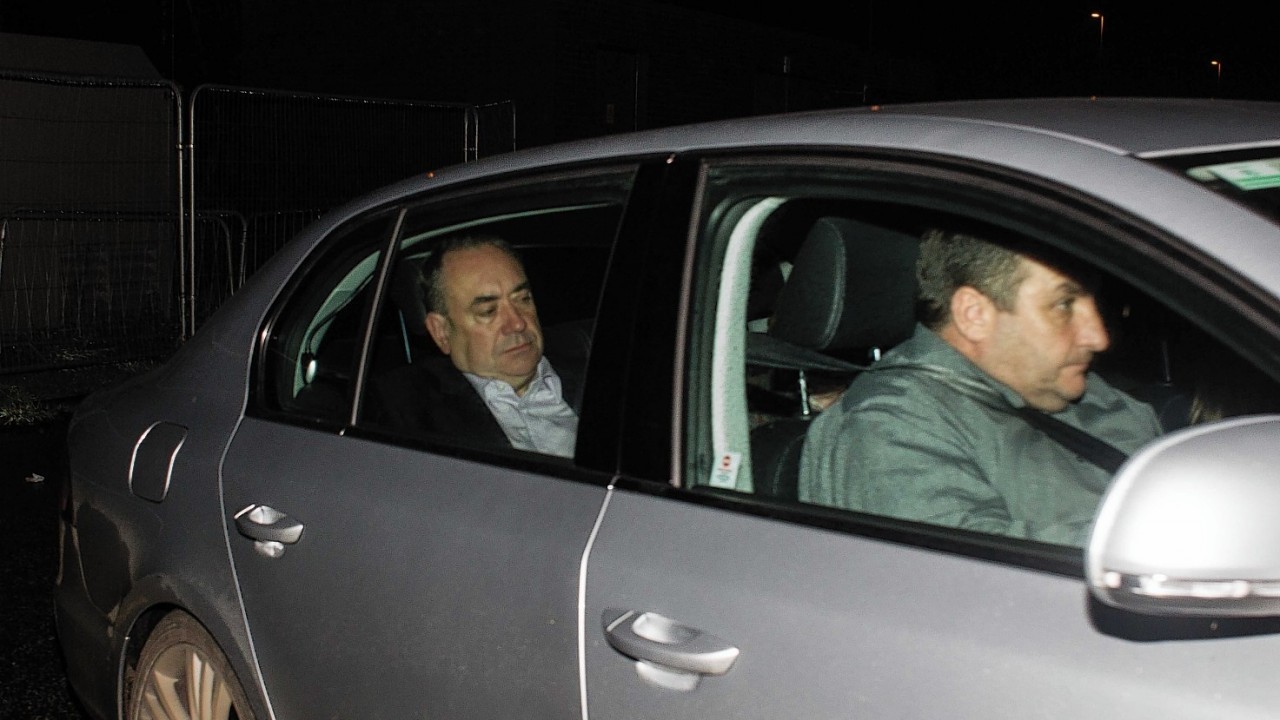 First Minister Alex Salmond looked downcast as he was driven through a side gate at Aberdeen Airport a few minutes ago.
The SNP leader was on his way to board a private plane to Edinburgh after spending the final day of the referendum campaign visiting polling stations around the north-east.
With five regions declared so far – all for the No side – it will take a major turnaround to lift the spirits of Mr Salmond and his supporters.