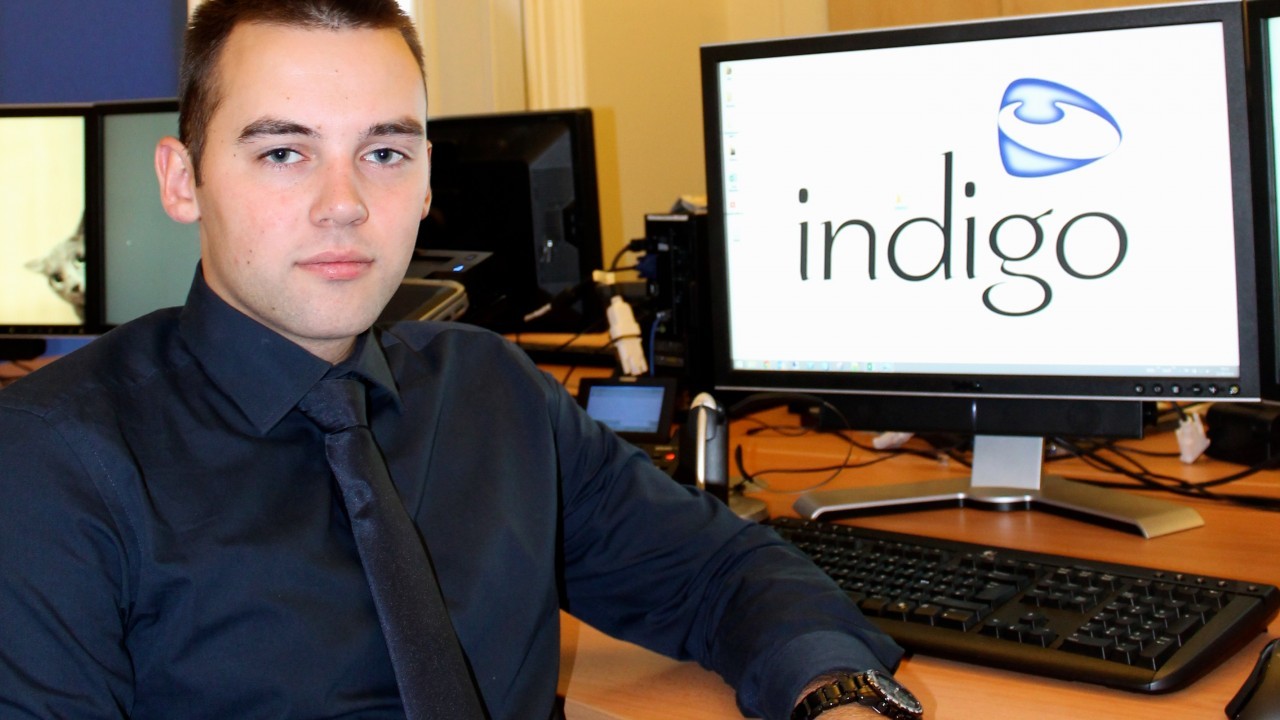 For many people, finding the time to fit full-time work around studies can be a difficult task.
Apprenticeships offer people the best of both worlds, offering high-quality, work-based training programmes, which allows them to learn in the workplace.
Young IT professional, Luke Grimbley, decided an apprenticeship would be the best route for him to follow, and was given a helping hand to complete his training by his employers at leading IT and software technology company, Indigo.
The enthusiastic 21-year-old, who has been with the company for over a year, was put through the Microsoft Partner Apprenticeship programme after applying for his position at the Aberdeen-based specialist company, and the apprenticeship, at the same time.
The Microsoft apprenticeship scheme covers five areas; desktop support, server support, developer and technical sales and is supported by both The National Apprenticeship Service and Skills Funding Agency.
Luke, who was given the opportunity to take a place on the programme, which is designed to help bring new talent into the technology industry, was hit with a dilemma as he entered into the employment arena.
Luke said: "I was recommended to apply for the scheme by a close friend who had just completed the course. I had been looking for a job and decided it would be a good opportunity to gain more experience in the industry.
"A few weeks later I received a call from Indigo and was offered a full-time position at the company, I explained to them about my opportunity to be involved in the program and they instantly said they would put me through the scheme and support me whilst working for them."
The IT and software specialist company which delivers IT solutions to a range of small organisations, as well as global oil and gas companies, strives to maintain a positive working environment for its staff and promotes continual personal development.
Luke said: "Indigo has been fantastic supporting me through this scheme and majority of my research and work was job related which meant I could carry out research during my working day.
"It's never easy studying as well as working full-time, but with this scheme I could do both at the same time and the few exams I had were all Aberdeen based."
The young professional, who has had a passion for computers from a young age, would build computers for friends and family as a hobby before securing his position at Indigo.
"The whole experience has been great, I've learned a lot of useful technical and administrative skills. The program has offered me a lot more experience than my HND at college and it's pushed me out of my comfort zone, encouraging me to get more out of the course.
"I've now been with the company for over a year and I am finally in a job that is as passionate about me, as I am about it. It's been an exciting first year and I'm looking forward to my future here at Indigo."
Indigo, sales manager, Aileen Scott, added: "Indigo encourages continual personal development, and schemes like the Microsoft Apprenticeship programme offer people the perfect opportunity to gain practical experience through their studies.
"Luke demonstrated his dedication and enthusiasm for the role right from the start of his career with the company, and is a huge asset to the team at Indigo."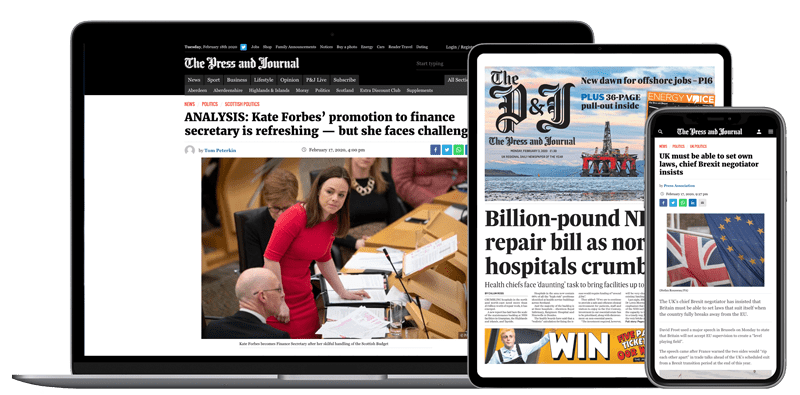 Help support quality local journalism … become a digital subscriber to The Press and Journal
For as little as £5.99 a month you can access all of our content, including Premium articles.
Subscribe