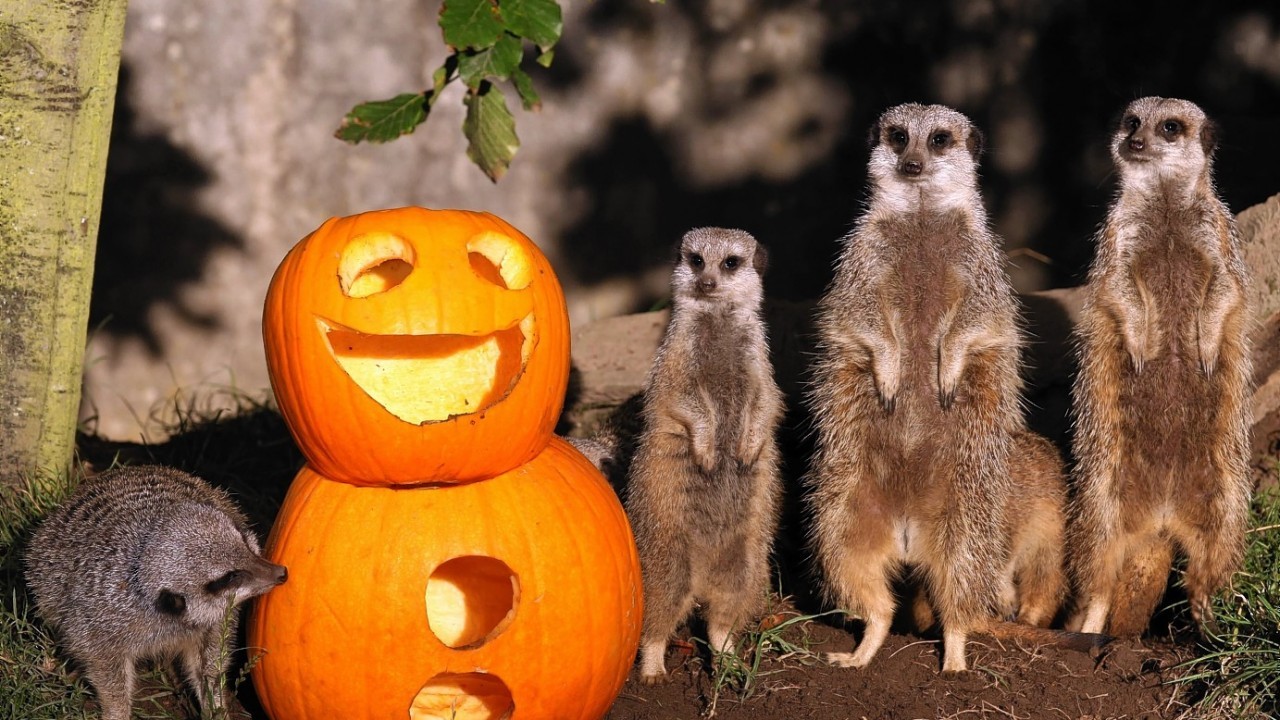 Halloween's just around the corner and many of you will spend this week carving your pumpkin and adding finishing touches to your costume.
But if you're needing a break from festive preparations, or a Monday lift, here's 13 pictures of animals who look just too adorable as they play with pumpkins.
1)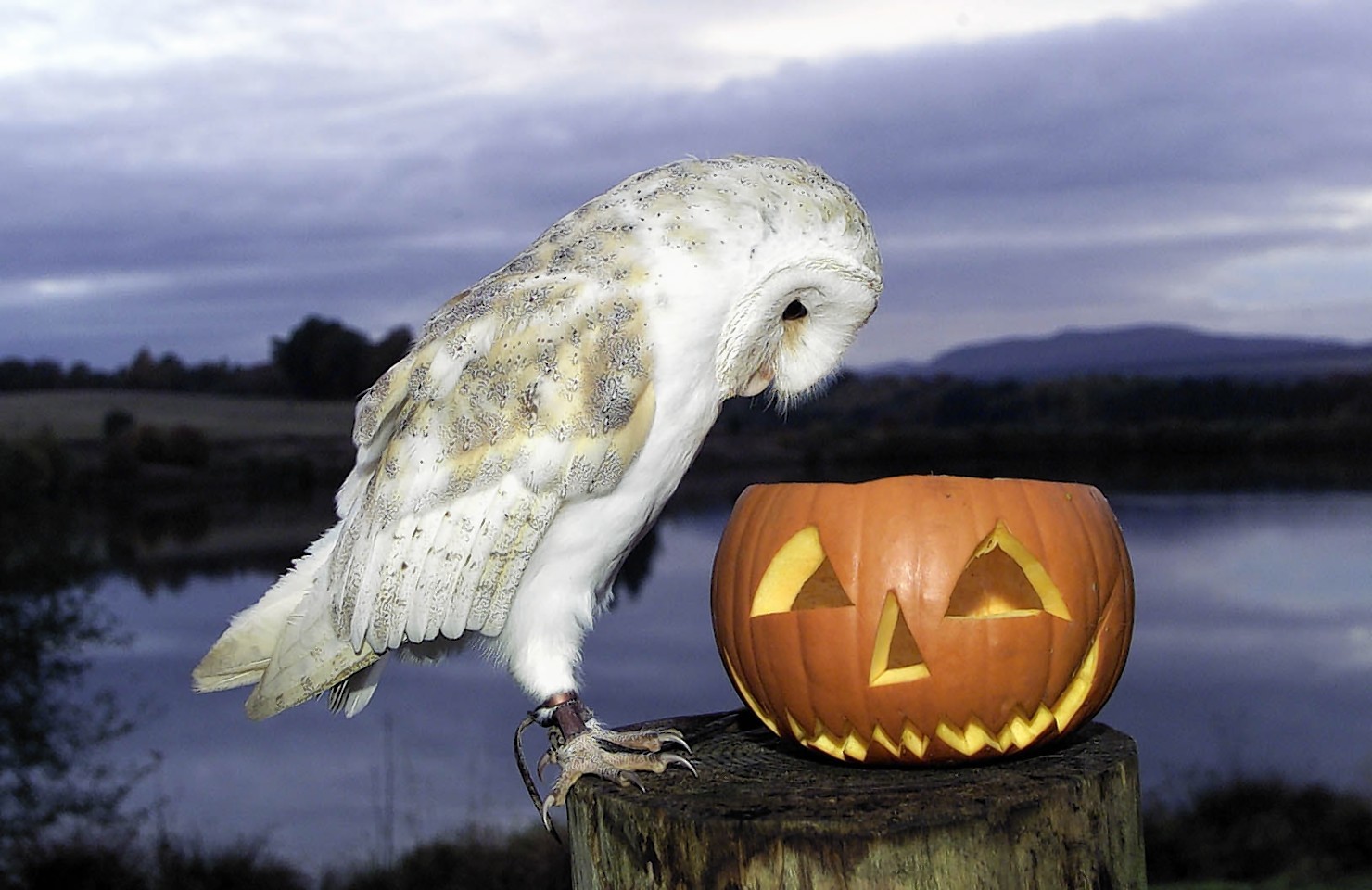 Casper the barn owl looks into his festive lantern.
2)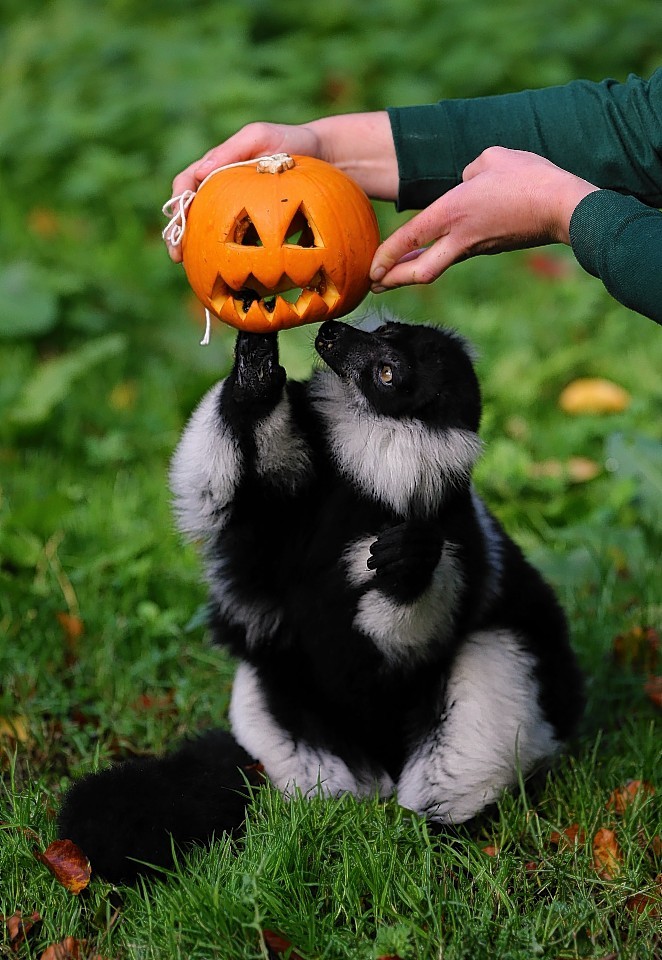 A black and white ruffed lemur in its enclosure investigates a pumpkin carved with creepy faces and smeared inside with speciality organic peanut spread at Port Lympne Wild Animal Park near Ashford, Kent.
3)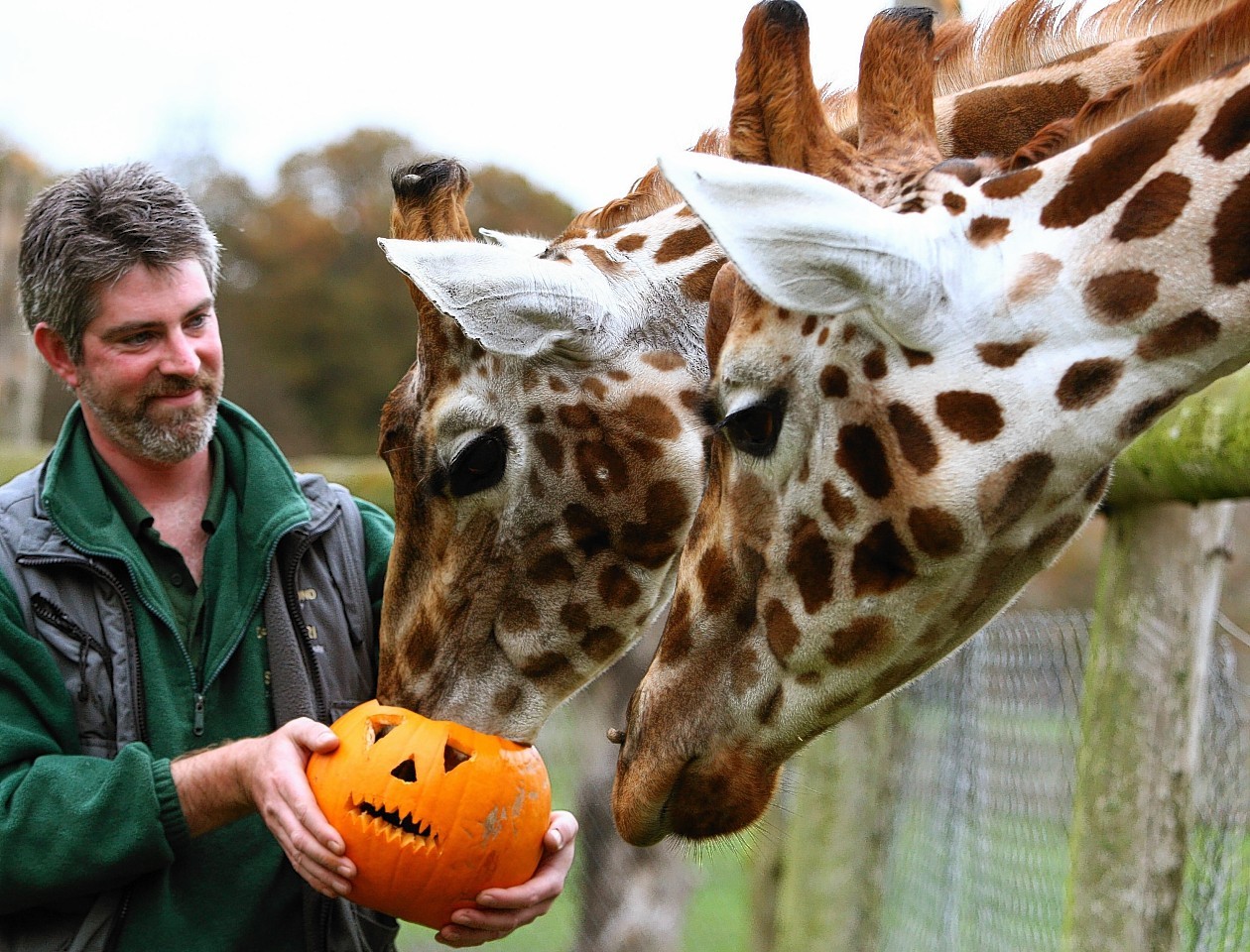 Animal Keeper Ben Houston from Blair Drummond Safari Park near Stirling tempts some inquisitive giraffes will a pumpkin full of animal treats.
4)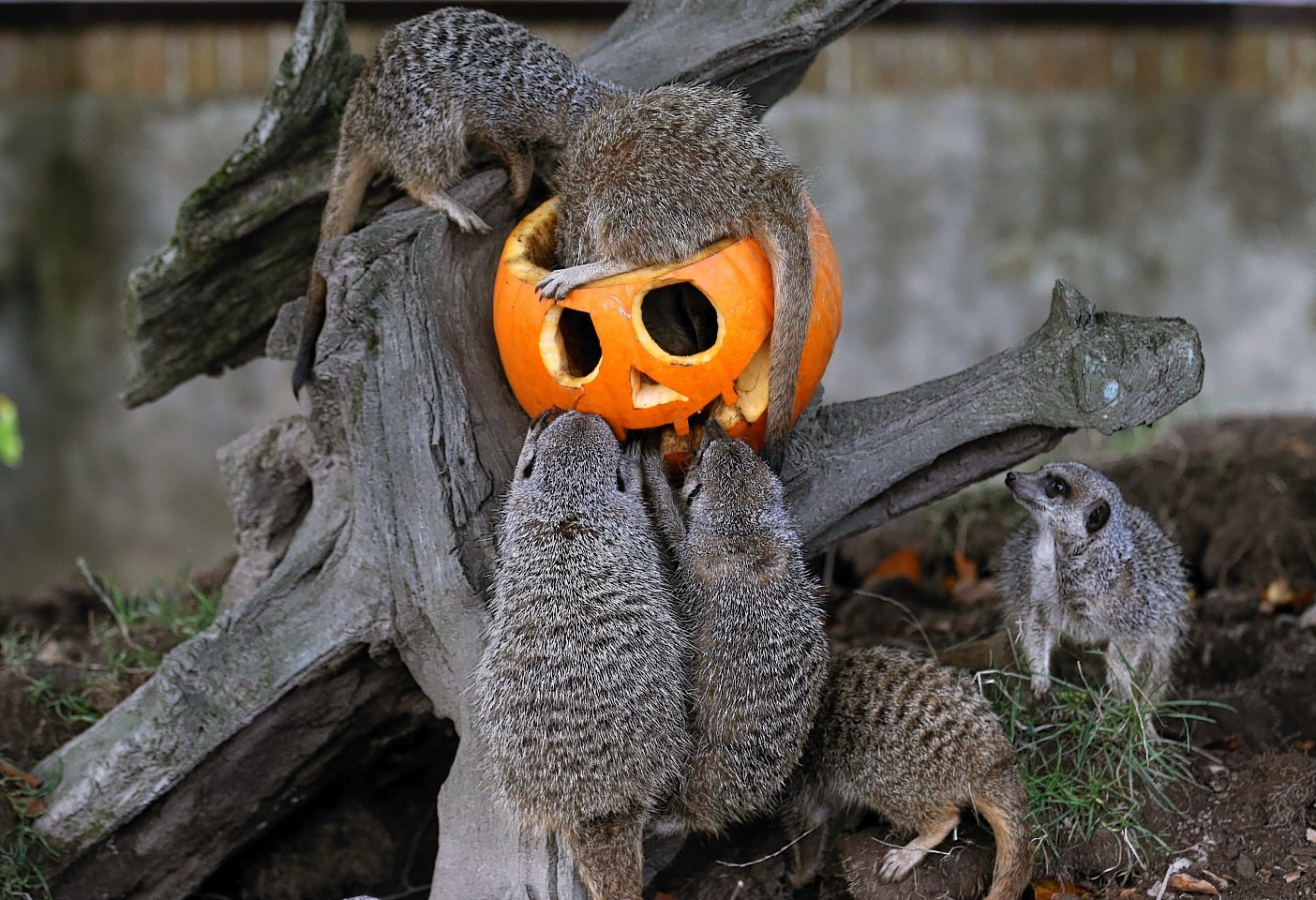 Meerkats duck and dive through branches and their carved-faced-friend.
5)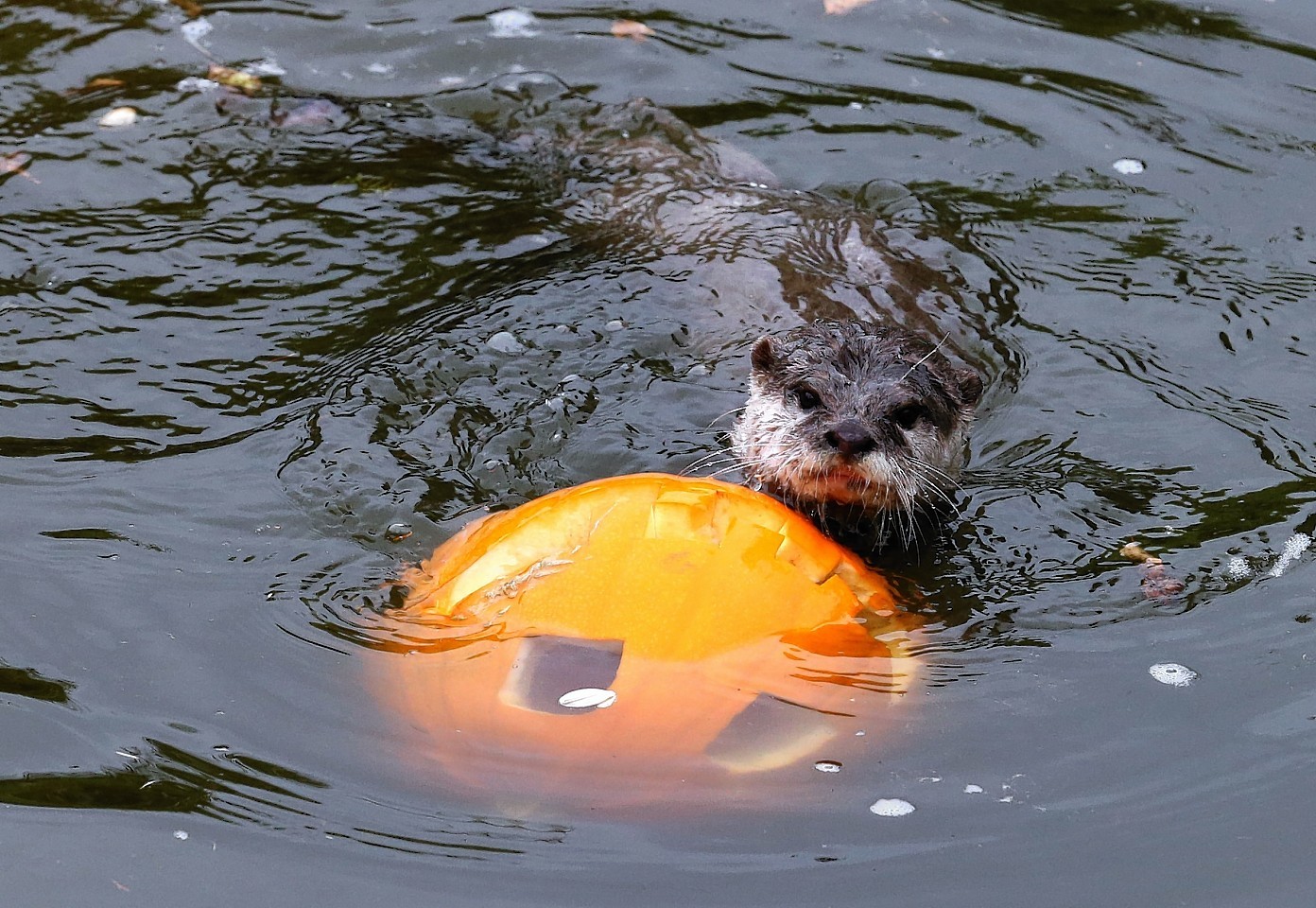 Harry the otter enjoys a Halloween treat at Blair Drummond Safari and Adventure Park goes for a swim with his pumpkin. 
6)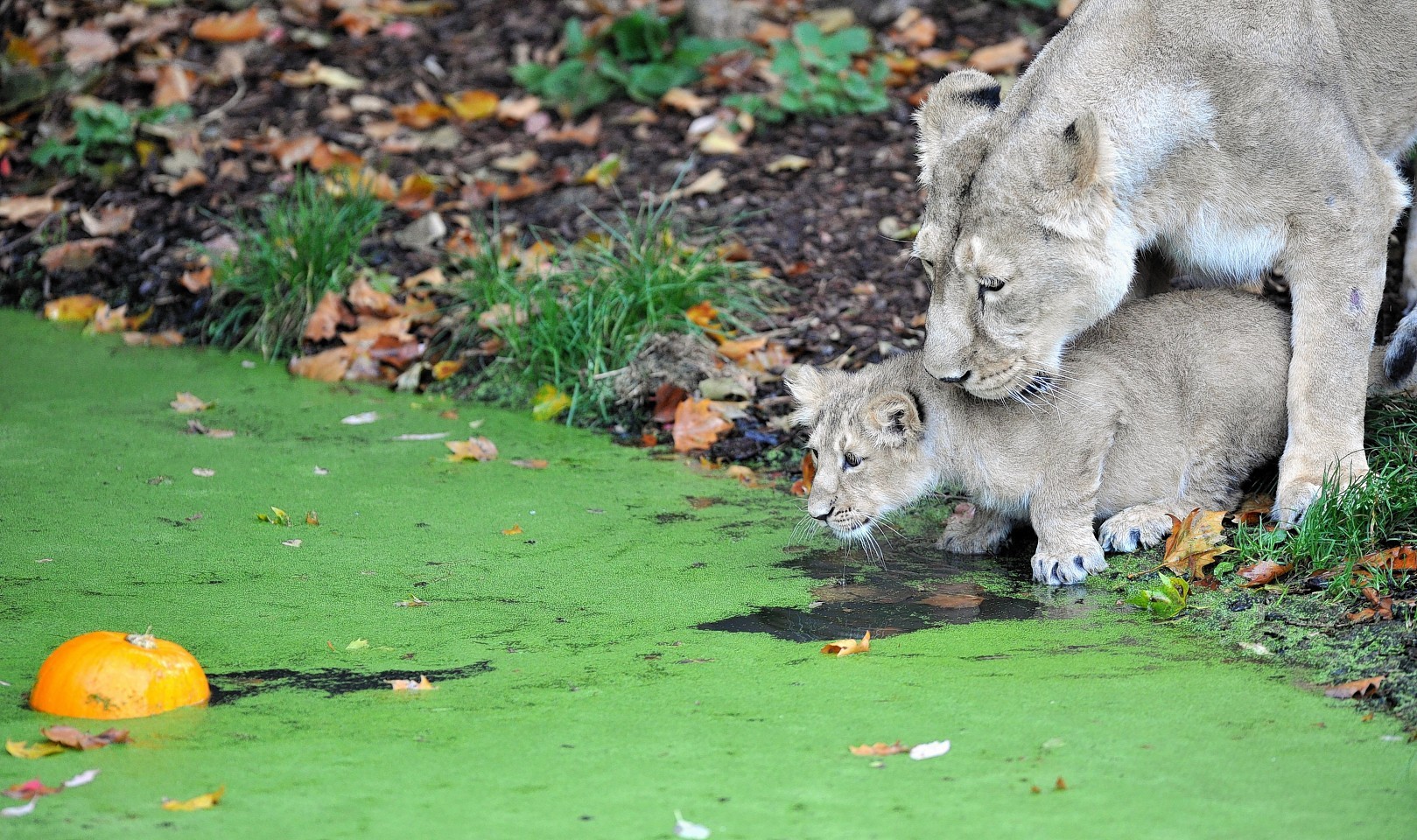 Rubi, a three-month-old Asian lion cub and her mother look as if they are ready to pounce.
7)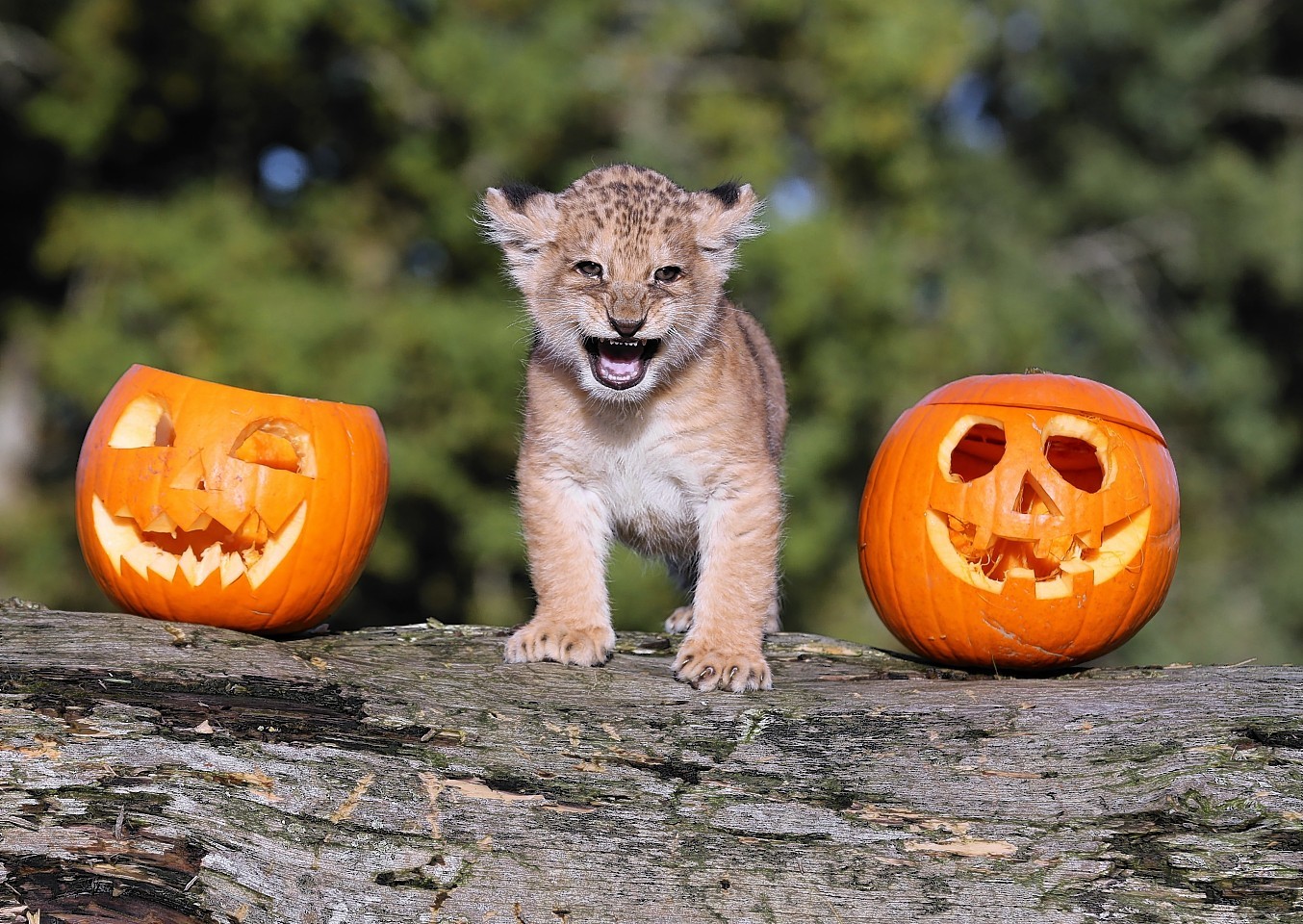 Karis, an 8 week old lion cub with two pumpkins as she explores the Halloween treats put in her enclosure by staff at Blair Drummond Safari Park.
8)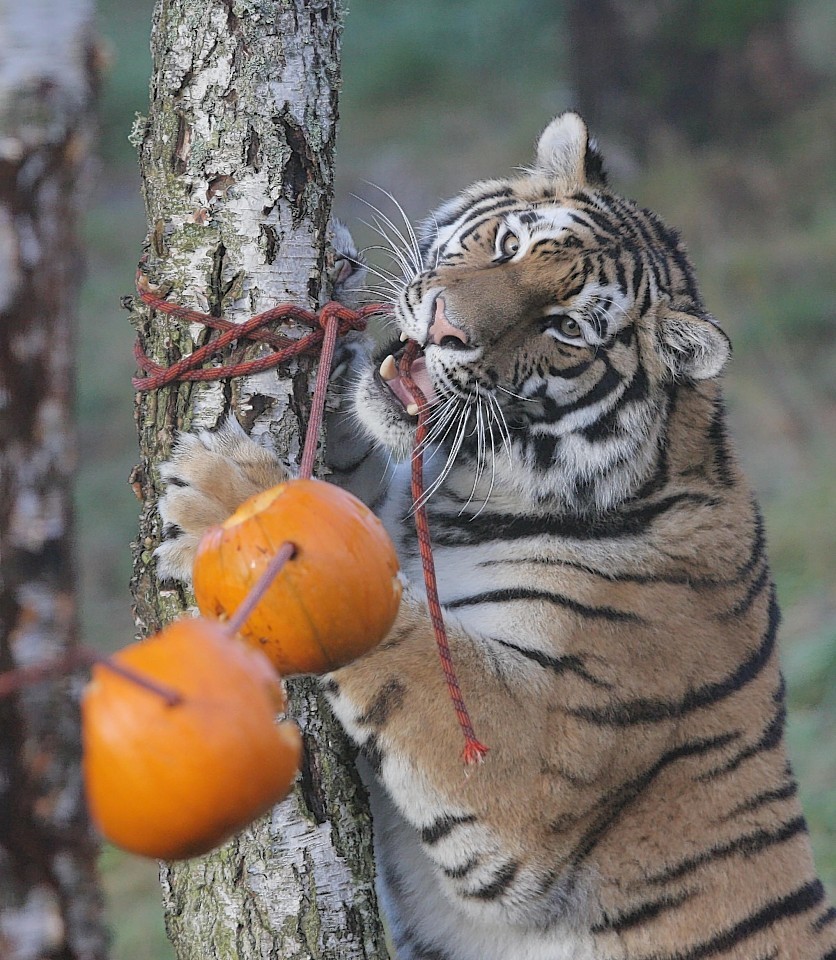 Marty, the male amur tiger Highland Wildlife Park, tucks into his halloween treat.
9)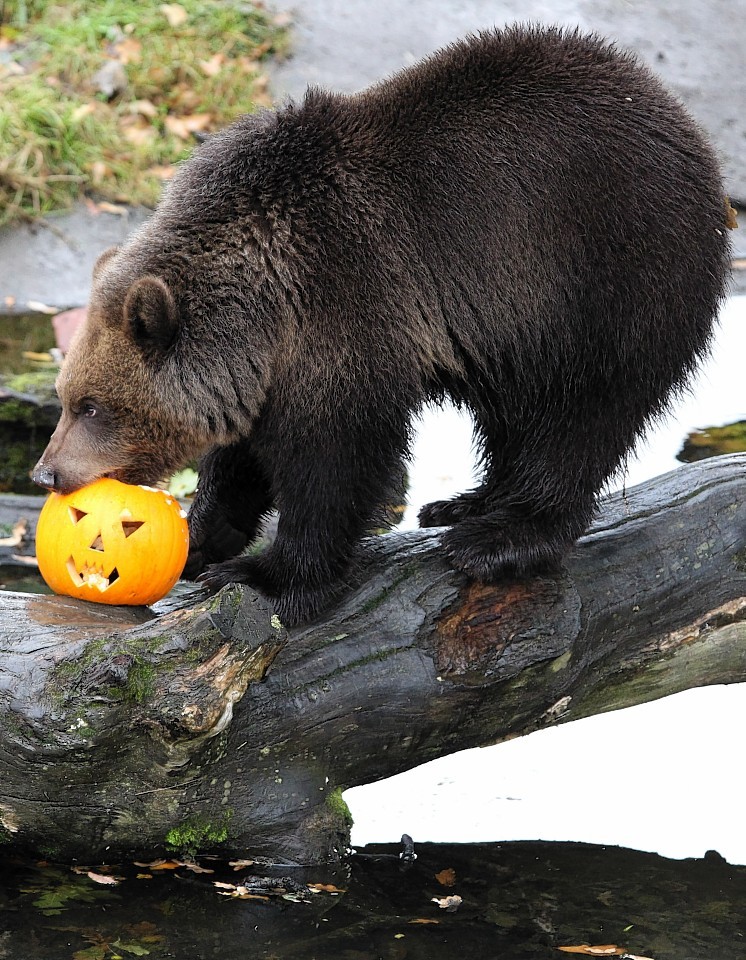 Loki the 10-month-old bear cub has a snack at Blair Drummond Safari and Adventure Park. 
10)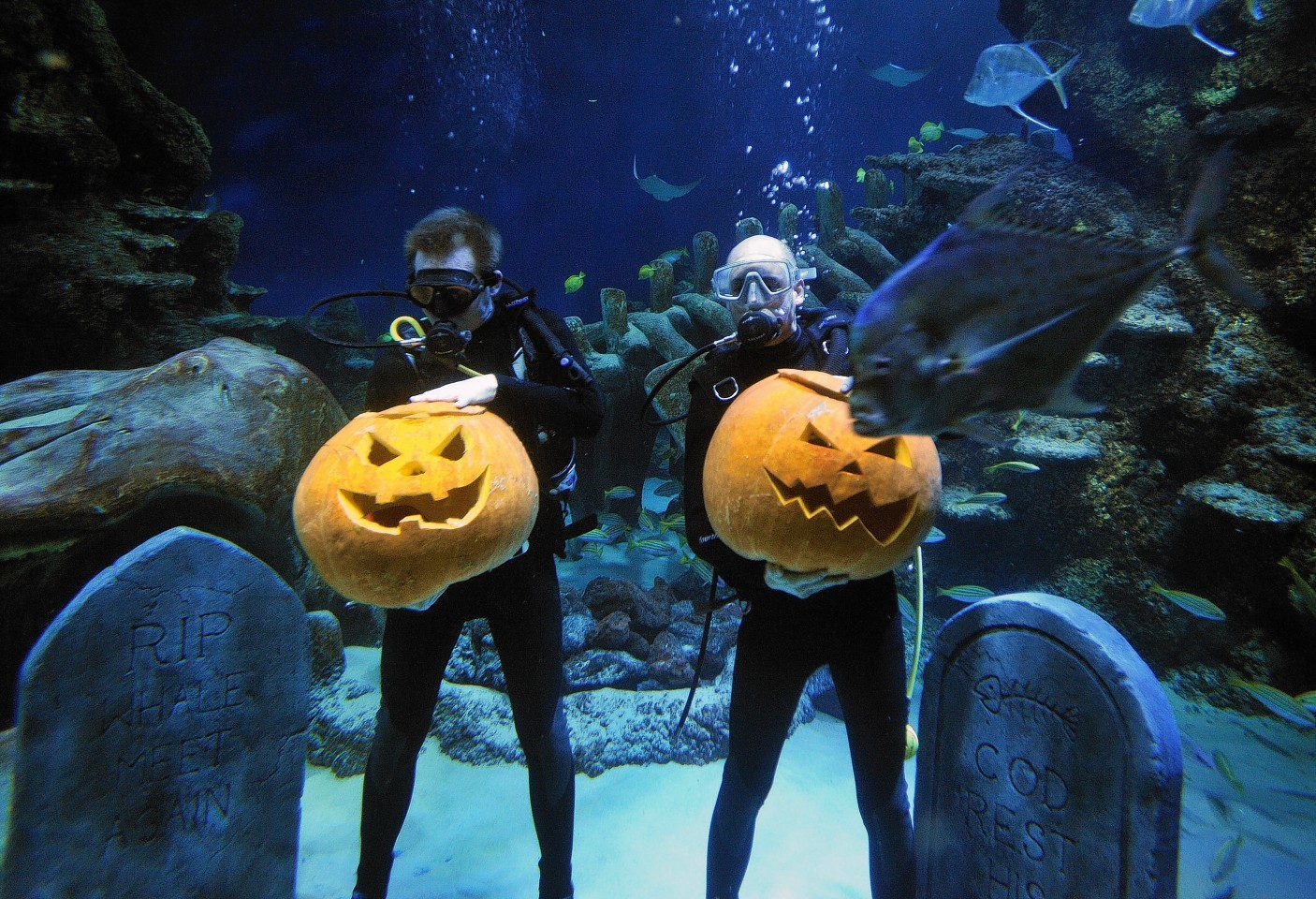 Gareth Calvert and Jamie Oliver carve faces on pumpkins underwater, to help launch the Lost Souls Halloween special at the Sea Life London Aquarium.
11)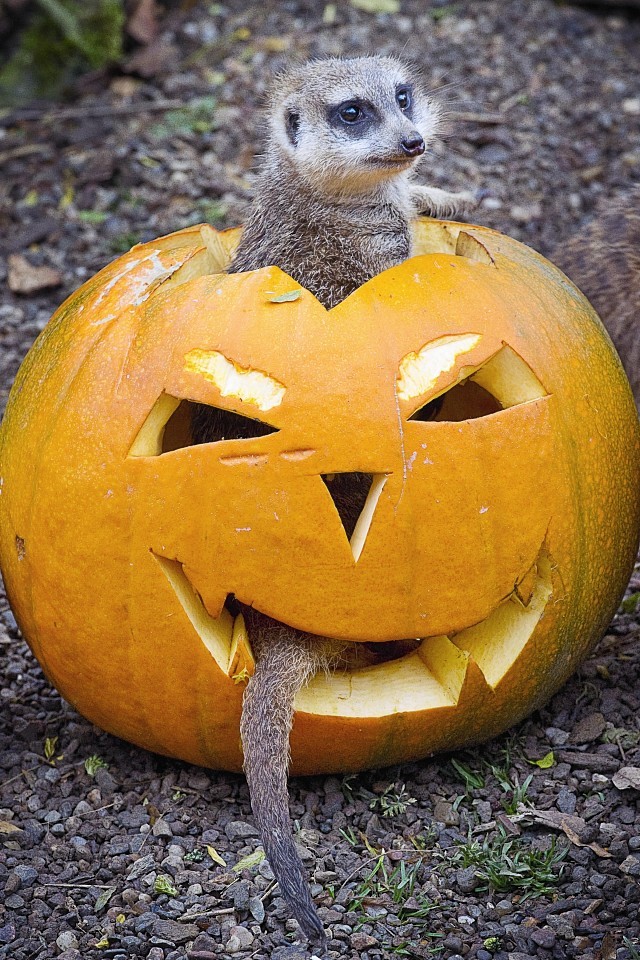 This meerkat at Edinburgh Zoo looks chuffed with its new sitting place.
12)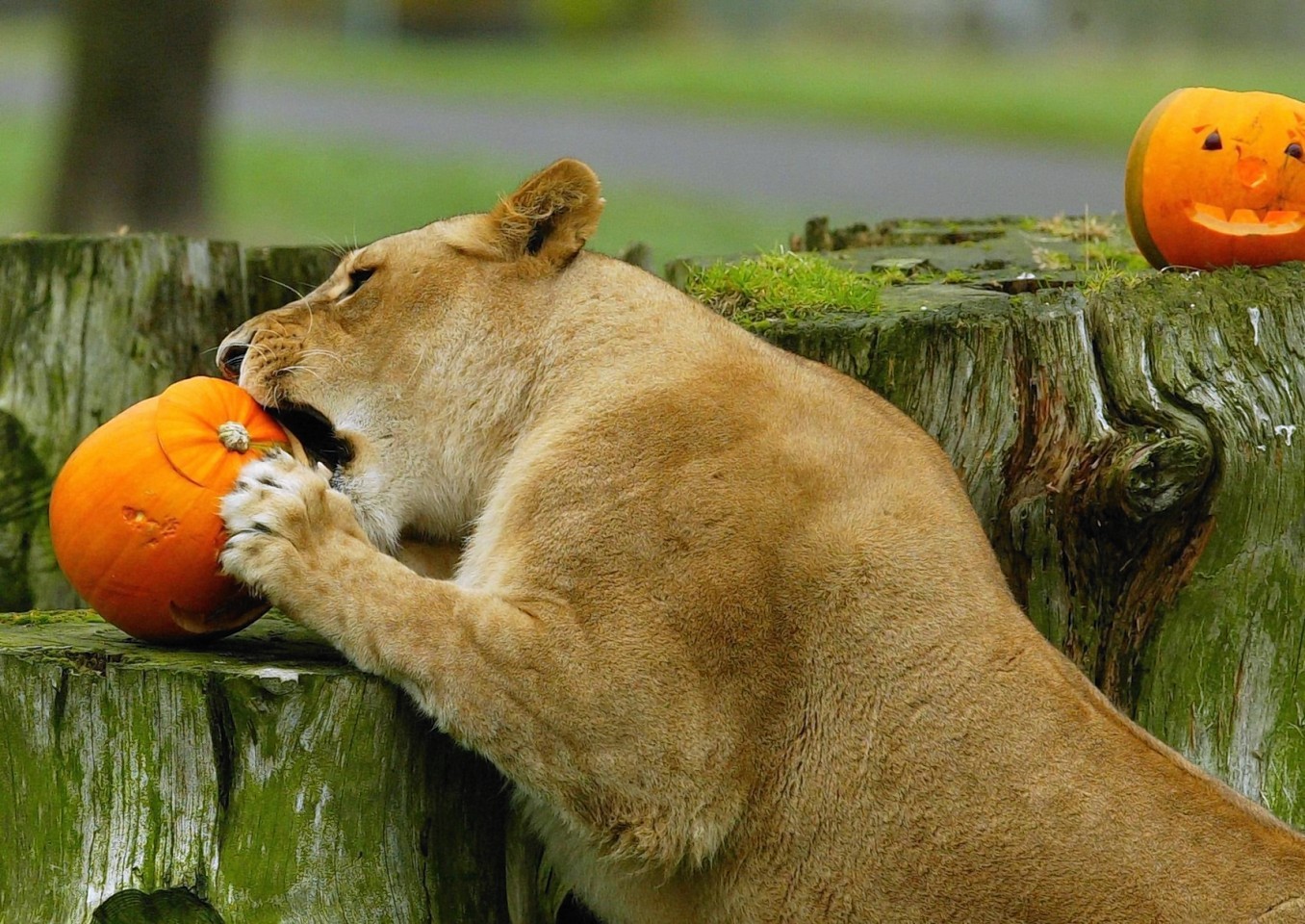 A lion tries to eat one of their Halloween treats in the enclosure at Blair Drummond Safari Park near Stirling.
13)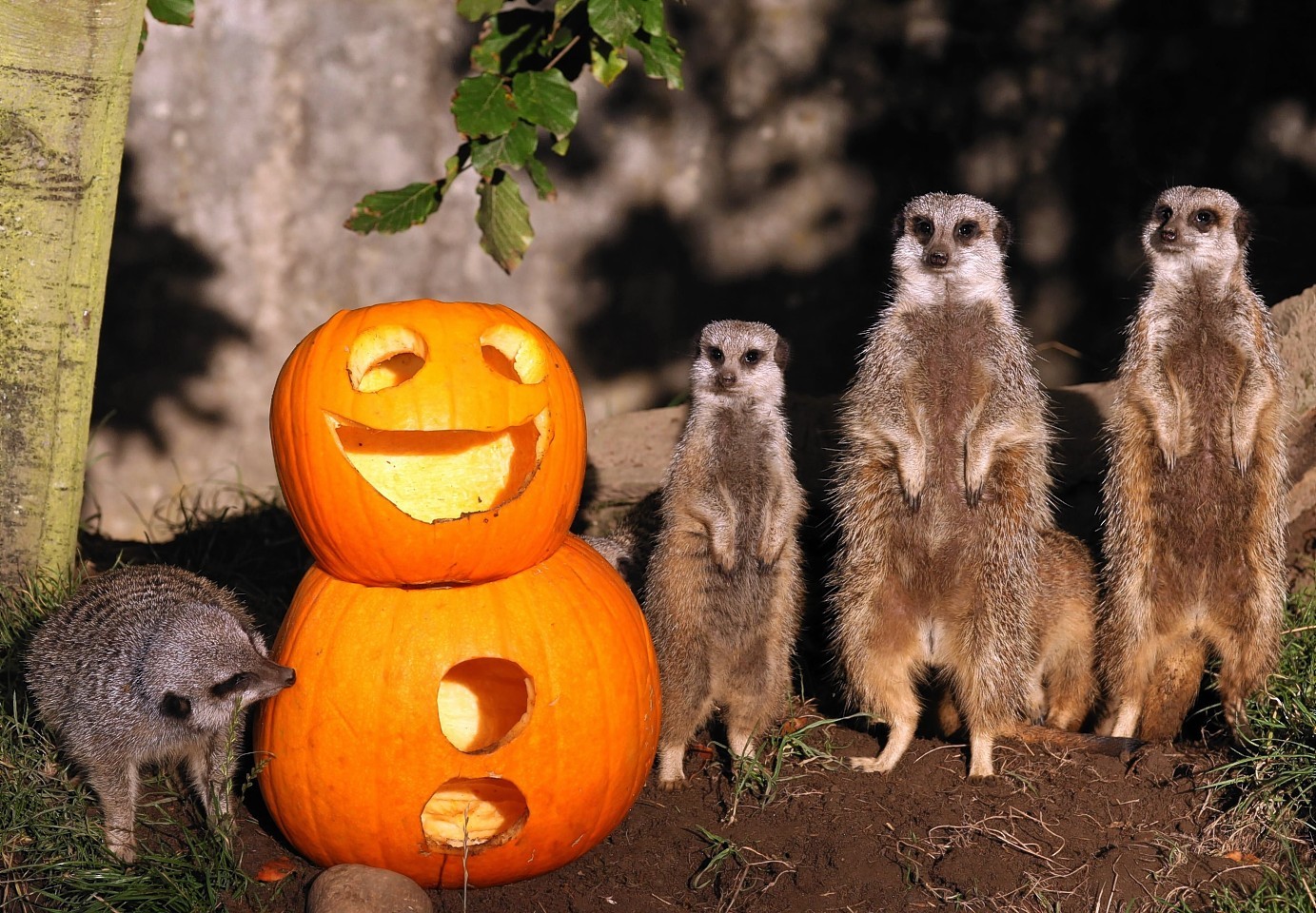 This last one is just too cute.