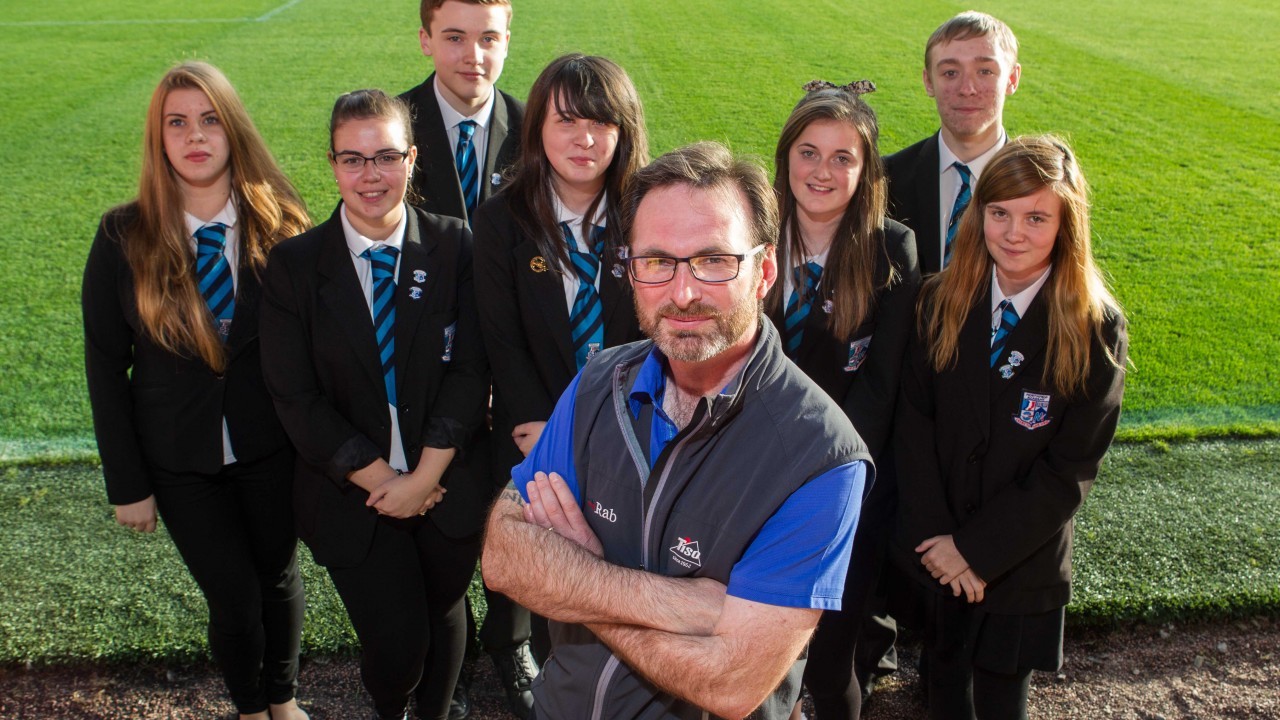 An inspirational adventurer told more than 70 pupils from schools across Aberdeen City and Shire that there are no limits when it comes to achieving what they would like to do in life.
They were attending the launch event for the 2014 Career Academies UK programme held at AFC's Pittodrie Stadium.
Polar explorer Craig Mathieson shared his experiences with S5 pupils from 11 schools across the region who have been chosen to take part in the business-supported Careers Academies mentoring programme.
The programme has already helped thousands of school children across the UK bridge the gap between education and work by giving them access to real experience of the world of work through a structured two-year programme.
Piloted last year in the north-east with five schools and with support from BP, national supporters of the Career Academies UK programme, the initial aim was to raise awareness of career opportunities in the oil and gas sector among pupils studying STEM (science, technology, engineering and maths) subjects. Over the course of the two years, the pupils benefit from mentoring, motivational lectures and workshops as well as a five-week paid internship.
Last year, more than 22 businesses including some of the oil and gas industry's leading players took part in the Career Academies programme along with pupils from Gordon Schools in Huntly; Peterhead, Portlethen Oldmachar and Kincorth academies.
The programme has been so successful that 39 companies across a wide range of business sectors, including the energy sector, have now signed up to support the programme which this year will involve 74 pupils from the five original schools along with pupils from Meldrum, Mintlaw, Mackie, St Machar, Northfield and Torry academies. Pupils from three schools in Moray are also taking part for the first time..
The programme is all about encouraging youngsters to reach their full potential and understand that anything is possible. Craig, Explorer-in-Residence with the Royal Scottish Geographical Society, spoke to the pupils and described how he had achieved his ambition to conquer both poles and how he is now working with young people to help them take on new challenges and achieve their goals.
Lynne Staples-Scott, BP's external affairs and issues manager, said: "The Careers Academy programme helps young people gain a better understanding of the diverse range of options available to them. BP and the other oil & gas sector companies involved see this as one way to address the skills shortage by supporting and developing local talent. We are very pleased that it is now being picked up by other business sectors, creating opportunities for a wider group of students."
Isobel Maughan, regional manager, north-east Scotland, Career Academies UK, said: "We could not have done this without the support of north-east businesses and the commitment of schools and individual mentors. BP has been instrumental in leading this initiative nationally and locally and has been very proactive in encouraging other business sectors to get involved."