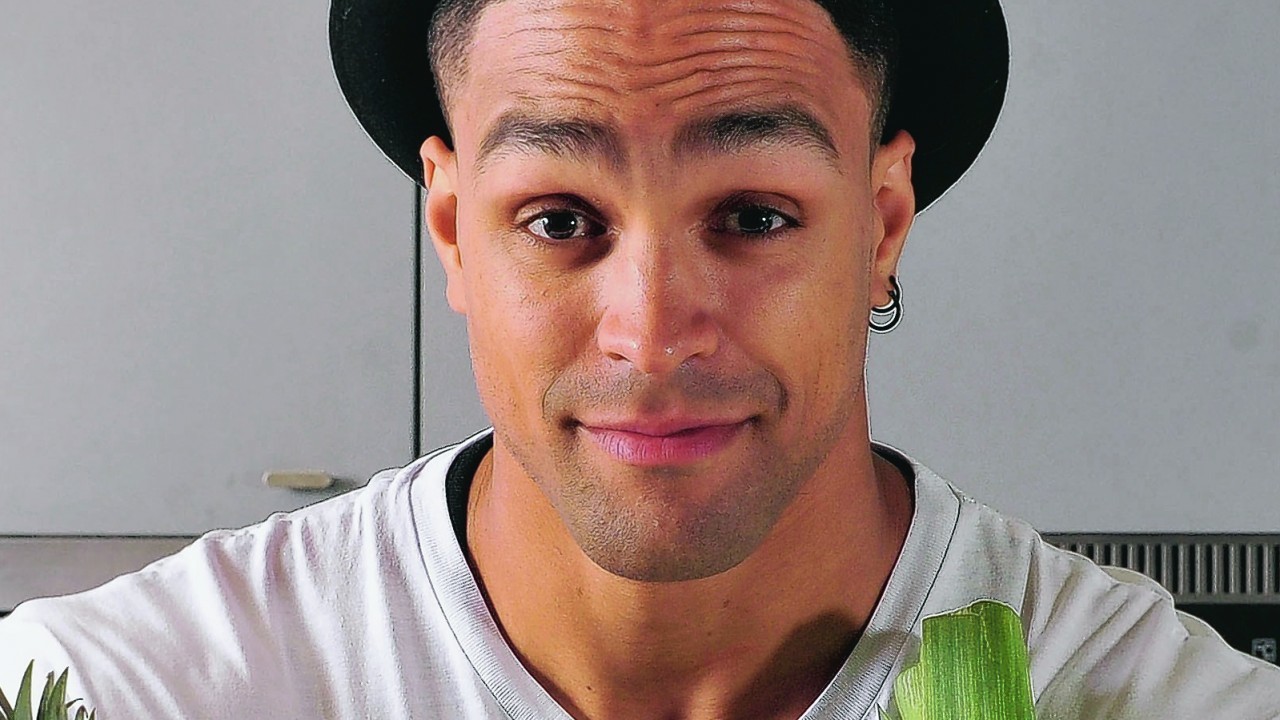 It's typical of Ashley Banjo that when it came down to proposing to his long-term girlfriend, he planned it down to the last detail – the ring, the speech, the beach, and even the sunset.
As choreographer and leader of hit dance group Diversity, the handsome 26-year-old is expert at orchestrating and creating polished routines, but his romantic scenario, asking dancer and trainee solicitor Francesca Abbott to marry him, was one he especially wanted to perfect.
"I was a bit nervous, because I wanted to get it absolutely right and also for it to be a total surprise to her. I'd had the ring made beforehand and hid it in my suitcase when we went on holiday a few weeks ago to the Maldives," he says, describing the proposal as he chats backstage in Brighton in between performances on the group's sixth UK tour.
"I wanted it to be a complete surprise and a special moment we'd both look back on. I chose a beach and made sure it was deserted and waited until the sun was just sinking. It was very emotional and Frankie was crying. We've been friends for nine years, ever since I started teaching her dance, and dating for six. She's my soulmate. I liked her instantly the moment I met her, which is rare with me, and as time went on, our friendship grew and I've known for a long while she was 'the one'."
Diversity's hectic schedule means a wedding can't be planned for a while. The group, made up of eight dancers from East London and Essex, won the third series of ITV talent contest Britain's Got Talent in 2009 beating favourite, singer Susan Boyle.
They've since enjoyed huge success, with sell-out concerts, tours, and several turns on the Royal Variety Performance performing in front of the Queen.
"It was an amazing feeling winning Britain's Got Talent, a real turning point, and we've all grown up so much since then," says Banjo, who for the last five years has been a judge on Sky 1 talent show, Got To Dance with Kimberly Wyatt, Aston Merrygold and Adam Garcia.
"The weird thing is that, although Diversity's success has been wonderful and we've sold out the O2 arena four times, nothing else has changed for us. It's not like a singer becoming a recording artist and literally changing worlds and working with new people. For us, basically it's still the same family affair. I'm with my brother, Jordan, and my cousins, as well as my best friend. My mother manages us, and my sister deals with the administration.
"The only difference now is the thing we enjoy doing most in the world has become what we do for a living. We first got together in 2007 and after all those years of working at our dance in our spare time, giving up our day jobs and getting to do Diversity eight hours a day was fantastic. Not many people get the chance to follow their passion and also be with the people closest to them, so I feel very lucky."
Banjo, who grew up in Leytonstone, London, was literally born to dance. His English mother, Danielle was a former dancer with the Royal Ballet, while his Nigerian father, Funso is a former heavyweight boxer once rated as a hotter prospect than Frank Bruno.
Twenty five years ago, the couple invested their savings in a dance school in Essex and Ashley and his brother and sister learned to dance as soon as they could walk.
"My parents were wonderful. They always encouraged us and, just as importantly, had fun with us and talked to us," he says proudly and attributes their insistence on him getting a good education on his enjoying academic as well as dance success. He eventually hopes to return to complete his masters degree in physics and biology.
"From the day I was born, I was in the dance studio in my mum's arms. But I was always brought up that it was also cool to be clever. Studying and having the outlet of dancing to channel all my energy worked well for me. That was great when I was growing up, because it's easy if you're bored to get into trouble as a young lad," he says.
"When I was about 15, my mum had to stop teaching for a while as she had an operation on her knees and I took over. After that experience, it really became serious for me. But my dad insisted that as, show business can be fickle, I must have a back-up plan and study as well.
"Actually, studying science, especially physics has been helpful with the choreography because, when you're putting a show together, planning the structure and how it all fits – it's all about logic. It can take months to perfect a three-minute routine and I edit the music as well. It's similar to devising a formula or knitting together a puzzle. A scientific outlook is a real bonus."
A healthy diet is also key to ensuring Banjo, who is 6ft 6 and a muscular 16 stone, is able to perform in the group's punishing routines. Recognising its importance, he's judging Sainsbury's Active Kids Superstar Cooks schools competition, which challenges pupils to cook a tasty, healthy meal for the chance to win £10,000 of kitchen equipment for their school and an exclusive street dance class.
"Fuelling yourself properly with a good diet is vital and I want to encourage kids to realise cooking needn't be boring. It's fun using good ingredients in simple, interesting ways and I try to do it myself," he says. "I'm a big guy and need around 3,000 calories a day, so I have energy for our full-on training programme which is six days a week, eight hours a day."
He pays a price for his hectic lifestyle – insomnia – and has difficulties getting to sleep. "I am an insomniac big time. I've never really slept well, even as a child, because I have difficulty switching off my brain and relaxing. I usually manage to drop off at 3am and so only ever get about five hours. As I squeeze every hour out of the day, when I do fall into bed, I'm exhausted," he reveals.
"I lie there buzzing with ideas about what we could do next and how we can constantly improve. There's never really been anyone like us before and we've never been about doing standard shows, so we're always trying to break new ground. It means there's no blueprint to follow which is demanding and challenging but exciting because we hope we will open up opportunities for others to follow in our dance footsteps."
Banjo's nickname in the group is "Bish Bash" and he explains: "Bash rhymes with Ash, and the expression 'bish, bash, bosh' means got the job done, which is really what I do. I'm the one who fixes things and I'll motivate the boys if, for instance, they're a bit nervous before a big performance."
The future looks bright and the young man with the dazzling smile says: "I live by our group motto: 'Dream, believe, achieve'. A few years ago, lots of people told us we would 'never make it', there were 'too many of us', and we were 'too different', but we persevered and stayed in our own bubble, ignoring the knockers, and working towards our own dream. It's worked out better than even we ever hoped and I'm determined to enjoy every minute of it."