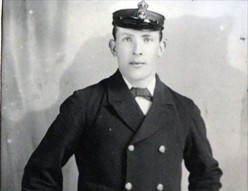 A Royal Navy officer from Moray who was one of the first men to die in World War I has been remembered by the grandson he never got to meet in a new book.
Canadian writer James White penned Down to the Sea: Discovering Grandfather by Following in his Wake about Craigellachie's James McKay.
It is a fond tribute to the 33-year-old, who died in the second month of the conflict.
The book gives an account of Mr McKay's time in the Royal Navy, which began in 1903 and ended in 1914 when the vessel he was on, HMS Pathfinder, was the first ever ship to be sunk by a locomotive torpedo.
Mr White, who was born more than 20 years after the death of his grandfather, was compelled to delve into Mr McKay's history after discovering diary extracts from his time in the Royal Navy's Mediterranean fleet between 1910 and 1912.
A visit to Craigellachie 10 years ago spurred him on to uncover the details of his grandfather's life.
Using the diary as a guide, Mr White toured the length of the Mediterranean sea, visiting spots his grandfather had taken in while serving with the Navy aboard the scout cruiser HMS Lancaster.
Following in his forefather's footsteps, he compiled a journal, comparing the places mentioned in the century-old diary to their modern day counterparts.
The book features excerpts from Mr McKay's diary as well as an overview of the journey his grandson made in his honour and an account of his life.
Craigellachie-born Mr McKay, who married in Errol, took to the sea as a young man out of financial necessity.
He had served an apprenticeship as an engine fitter but was unable to find employment on land.
In a diary entry he explained: "Much has been written about the glories and mysteries of the sea.
"Poets and novelists have woven yards of romance around it, but I am not writing this from any romantic point of view but from the standpoint of one, who driven by economic pressure was forced to adopt it as a means of livelihood."
Though he took in many of the world's most famous sights during ports-of-call, Mr McKay was not one to be overawed by their attractions.
On a visit to the pyramids he wrote: "Suffice for me to say that a visit in person does much to knock the romance that is attached to them on the head."
Mr McKay later left the ship to become an instructor at a naval base in Chatham.
When war was declared, he was called back to active service aboard the HMS Pathfinder, working in its engine room and ensuring that the machinery which powered the vessel functioned correctly.
In September 1914, only two months on from the outbreak of the Great War, the German submarine U21 sunk the Royal Navy's HMS Pathfinder off Scotland's east coast.
The ship went down in five minutes, taking 232 men to their deaths.
Mr McKay's diary of Navy life during the early 1900s is now kept in the National Maritime Museum in London.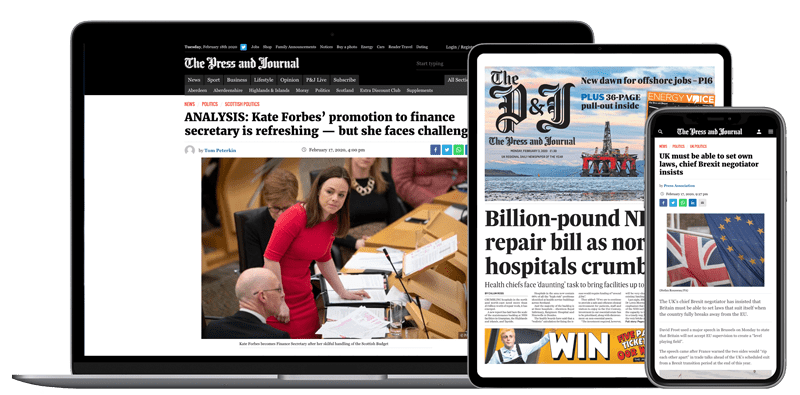 Help support quality local journalism … become a digital subscriber to The Press and Journal
For as little as £5.99 a month you can access all of our content, including Premium articles.
Subscribe