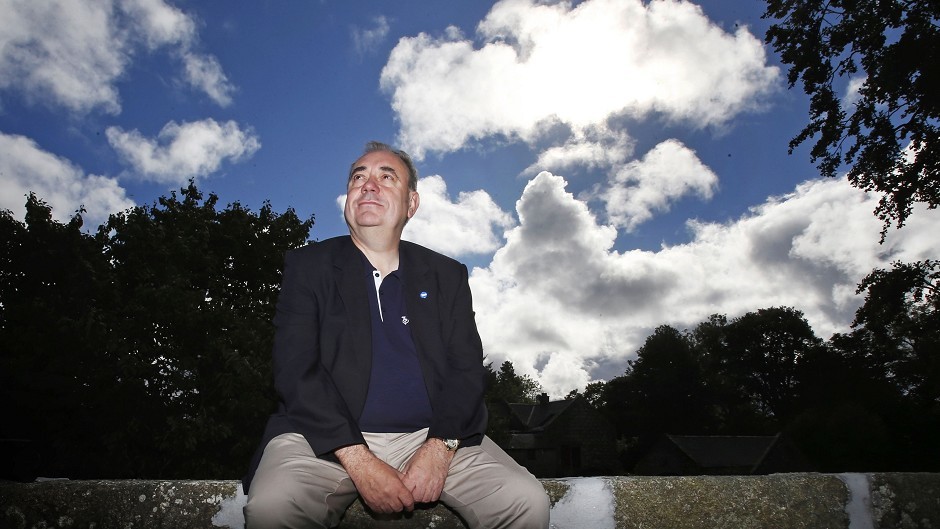 Alex Salmond admitted that he knew his dream of securing independence was over when the result of the first vote of the night came in.
After months of campaigning, endless heated debates, promises, pleading and passionate speeches, at 10pm on September 18, 2014, polling stations shut.
There was nothing more the first minister could do but wait.
After a final stab at persuasion in Inverurie, Mr Salmond headed to one of his favourite haunts, Eat on the Green at Udny Green, where his entourage had set up camp for the night.
As the darkness pressed in on them, they waited – keeping watch on the running commentary to work out how they might fare.
"I thought we were winning," said Mr Salmond, with the same fire in his eyes and determination he displayed throughout his weeks of campaigning.
"And the reason I thought we were winning was the enthusiasm, the optimism and the motivation that was evident in the last week of the campaign."
At 1.41am, Clackmannanshire, the first constituency to declare and a must-win for the Yes campaign, said No – 19,036 against the 16,350 who voted Yes.
It was an area considered a Yes, and therefore a tremendous start for Better Together.
Even at that first stage, Mr Salmond knew it was all over.
"When the first result came in I knew that we had lost," he says, shrugging his shoulders, seemingly disappointed in himself that he couldn't hold out hope for any longer.
"If Yes were going to win, we should have won Clackmannanshire. It would be a place you would expect Yes.
"It was then I realised it was not likely that it was going to be our night – nor our referendum."