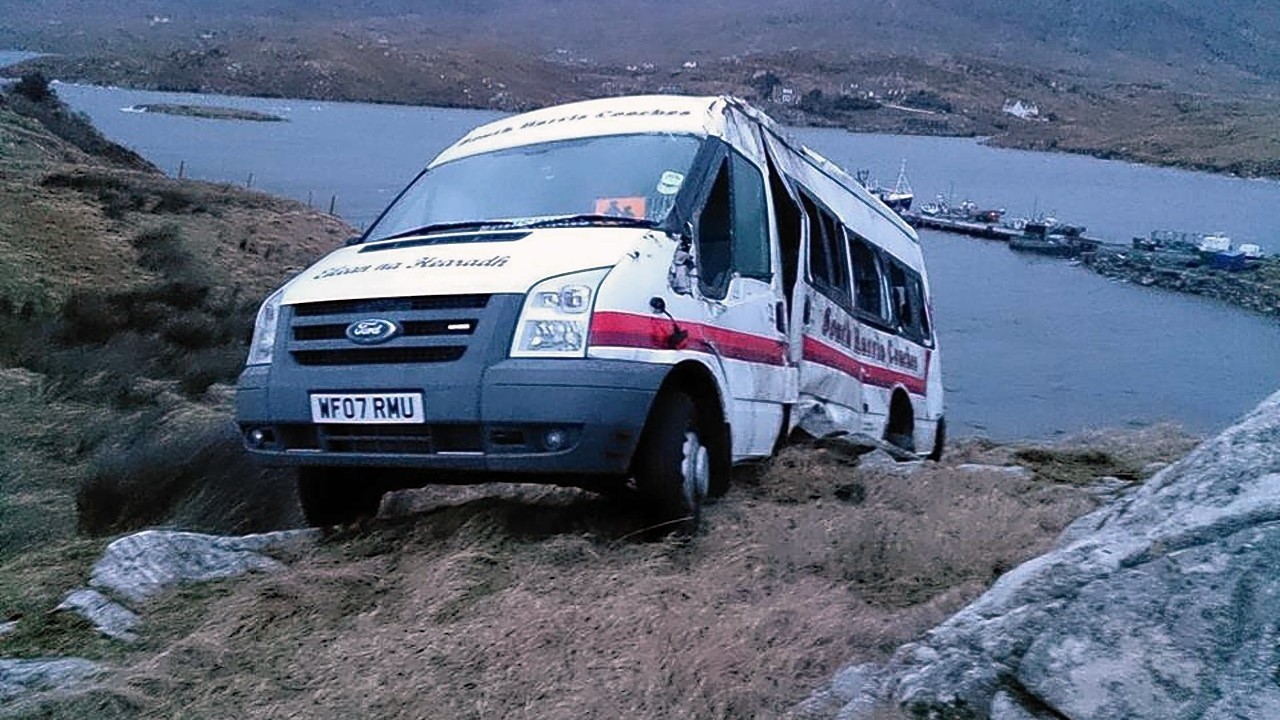 A school mini-bus was blown to the edge of a cliff as high winds ripped through the Scottish islands at the weekend.
In a scene reminiscent of famous movie The Italian Job the 16-seater bus was carried a full ten metres from where it was parked on the Isle of Scalpay.
Bus driver Calum Macleod, who had parked in the usual place on his driveway, said: "The wind blew it over on its side first then dragged it about 20 ft and lifted it and landed it on its wheels and onto a rock.
"It was about 30 or 40 ft away from going in to the water but it was wedged into the rock. It's a total write off."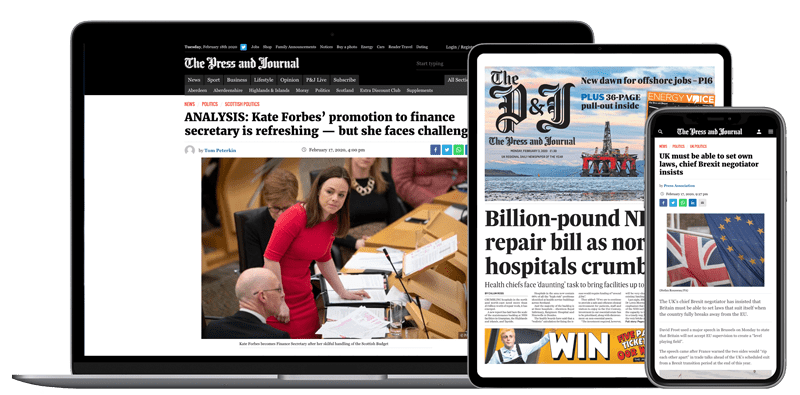 Help support quality local journalism … become a digital subscriber to The Press and Journal
For as little as £5.99 a month you can access all of our content, including Premium articles.
Subscribe