 Egypt's chief prosecutor has ordered two new mass trials for 919 suspected Islamists on charges that include murder, despite criticism of an earlier trial that issued death sentences against hundreds of defendants.
Students, most of them Islamists, held protests against the death sentences in several universities, turning into clashes with security forces that left one 18-year-old student dead at Cairo University, the Egyptian health ministry said.
The new trials will be held in Minya province, south of Cairo, where a judge on Monday sentenced 529 defendants to death on charges of killing a police officer during an attack on a police station last summer.
The verdict brought an outcry from rights groups and criticism from the United Nations, European Union and United States over the cursory trial, which lasted only two sessions and in which lawyers said they were denied the right to make their case or question witnesses.
Egyptian authorities are holding a series of mass trials in a crackdown on the Moslem Brotherhood and other supporters of Mohamed Morsi since the military removed him in July last year. Some 16,000 have been arrested over the past months, including most of the Brotherhood's top leaders.
The new trials bring the total number of defendants in Minya to 2,147 in four trials, including the one in which the verdicts were issued on Monday.
All the trials are connected to a wave of violence in mid-August 2013 after security forces broke up two pro-Morsi sit-ins in Cairo. More than 600 were killed in the sit-in break-up, setting off a backlash of violence as suspected Morsi supporters attacked police stations, government installations and churches in towns around Egypt, leaving hundreds dead.
In one of the new trials, 715 defendants, including the Moslem Brotherhood's top leader Mohammed Badie, are charged with killing six people and attempted murder of 51 others during attacks on state institutions in the city of Sallamout. Only 160 defendants in this case are in detention.
In the second trial, 204 defendants, also including Badie, face charges of inciting violence.
A judicial official said the same judge who issued the death sentences on Monday will preside over the two new trials. On Tuesday, the same judge, Said Youssef, began another mass trial of 683 defendants, again including Badie, over a separate attack on a police station that killed two policemen.
Hundreds of largely Islamist university students in a number of universities have protested against the mass death sentences.
At Cairo University, hundreds of students who attempted to take their protest outside the campus were met with volleys of tear gas from police. Khadiga el-Kholy, a student participating in the protest, said the police force gave no warnings before firing the tear gas, sending the students rushing back on campus.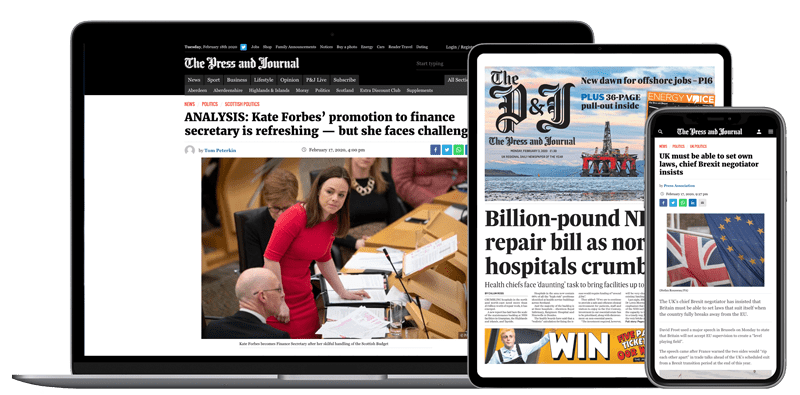 Help support quality local journalism … become a digital subscriber to The Press and Journal
For as little as £5.99 a month you can access all of our content, including Premium articles.
Subscribe