 A man who claims he worked with CIA whistleblower Edward Snowden has been jailed for harassing Scotland's former top prosecutor.
Timothy Rustige was found guilty of causing Dame Elish Angiolini fear and alarm by sending her a series of threatening messages.
Dame Elish said she feared for her family's safety after a group of conspiracy theorists targeted her between February 27 and March 22, 2012.
The former Lord Advocate said she had been subjected to threatening e-mails and blog posts saying she was responsible for the cover-up of a paedophile ring in Aberdeen.
Giving evidence during the two-day trial last month, Dame Elish said the allegations were hurtful, completely false and merely "the rantings of crazy people and conspiracy theorists".
Sheriff Principal Derek Pyle took just a few minutes to find Rustige guilty at the end of the trial.
The court heard that highly defamatory e-mails were sent to Oxford, Aberdeen and Strathclyde universities claiming Dame Elish was a "satanic woman".
During his evidence, former mechanical engineer Rustige blamed everyone from his wife, his son – also called Timothy Rustige – to members of a political activist group called Prisoners of Conscience for writing the material.
He said the organisation's headquarters for the north of England was based in his flat at Altrincham in Cheshire.
He claimed to have joined the group after leaving the military in the Philippines where he used to live.
When asked what the organisation did, Rustige replied: "We did work with the Palestinians, we worked with Edward Snowden, Bradley Manning, Julian Assange." He said he maintained his links with the group when he returned to the UK and his whole family were involved.
Sentencing Rustige yesterday, Sheriff Pyle said: "What you have done is attack somebody who has just been Lord Advocate.
"Lord Advocate is one of the great offices of the state of Scotland. These are jobs of great responsibility. They involve protecting us all from crime in Scotland. When there was the bombing at Glasgow Airport the first person who was called was the Lord Advocate.
"I'm entirely satisfied that only a period of imprisonment is appropriate."
Rustige, of 22 Burlington Road, Altrincham, was jailed for nine months and was also given a five-year non-harassment order.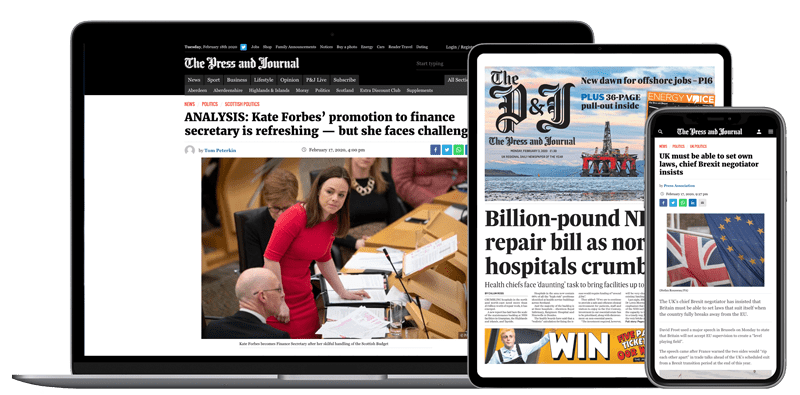 Help support quality local journalism … become a digital subscriber to The Press and Journal
For as little as £5.99 a month you can access all of our content, including Premium articles.
Subscribe