 Scottish employers could face fines running into tens of thousands of pounds if they ignore new workplace pension rules which are coming into force.
Before the end of 2018, all businesses must by law offer a workplace pension scheme with financial contributions from them and their staff, as well as the UK Government in the form of tax relief.
Automatic enrolment is being introduced over a period of six years, which started with the largest employers in 2012.
One Aberdeen tax specialist is now warning that many firms mistakenly believe that, because they already have a pension scheme in place, that auto-enrolment will not affect them. This error could prove to be costly.
Every company will have a date from when the auto-enrolment responsibilities come into force.
These staging dates are based on the size of an employer's workforce on April 1, 2012 – the more people in the PAYE scheme at that time, the earlier the staging date.
Firms with 50-249 employees at this time will be staged between April 1, 2014 and April 1, 2015.
Auto-enrolment has been introduced because the government wants workers to have another income in addition to the state pension when they retire.
Otherwise, people may struggle financially after retiring since the full basic state pension in 2014-15 is only just over £113 a week for a single person. Wendy McKay, tax manager at Aberdeen chartered accountant, tax and business adviser Simpson Forsyth, said the responsibility for complying with the stringent rules lies solely with the employer.
She added: "With potential fines from the Pensions Regulator of up to £10,000 per day for non-compliance, auto-enrolment is not something which can be ignored.
"There are many misconceptions associated with auto-enrolment – the main one in my opinion being that many employers believe because they already have a pension scheme in place that auto-enrolment will not affect them.
"But this is most certainly not the case because employers will have new legal responsibilities and conditions to fulfil which existing pension schemes may not meet.
"As it is the smaller employer who is more likely to find it most difficult to cope with the administrative and cost burden of auto-enrolment, I believe that the key is to start preparing now."
Two free auto-enrolment seminars will be held in Aberdeen's Chester Hotel on Monday, April 28.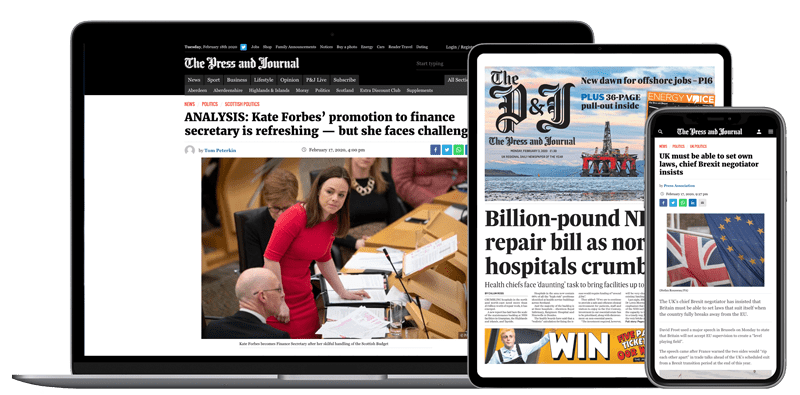 Help support quality local journalism … become a digital subscriber to The Press and Journal
For as little as £5.99 a month you can access all of our content, including Premium articles.
Subscribe