 Prosecutors and police sought arrest warrants yesterday for the captain and two crew members of the South Korean ferry which sank two days ago, as the last bit of the vessel's hull slipped beneath the water.
With 28 people now confirmed dead and more than 270 missing after the disaster off the southern coast, there was a new victim: a vice-principal of the school whose students were among the passengers was found hanged in an apparent suicide.
The Sewol left the north-western port of Incheon on Tuesday on an overnight journey to the holiday island of Jeju in the south with 476 people on board, including 323 students from Danwon High School in Ansan. It capsized within hours of the crew making a distress call to the shore at 9am local time on Wednesday.
Only its dark blue keel jutted out over the surface but by last night even that had disappeared, and rescuers set two giant beige buoys to mark the area. Navy divers attached underwater air bags to the 6,852-ton ferry to prevent it from sinking deeper, the Defence Ministry said. The coastguard said divers began pumping air into the ship to try to sustain any survivors.
Strong currents and rain made it difficult to get inside the ferry. Divers worked in shifts to try to get into the vessel, where most of the passengers were believed to have been trapped when it sank.
Investigators said the accident came at a point where the ship had to make a turn, and prosecutor Park Jae-eok said investigators were looking at whether the third mate ordered a turn which was so sharp it caused the vessel to list.
The sharp turn came between 8.48am and 8.49am but it is not known whether it was done voluntarily or because of some external factor, said Nam Jae-heon, a spokesman for the Maritime Ministry.
Another angle is the role of the captain, 68-year-old Lee Joon-seok.
Senior prosecutor Yang Jung-jin said Mr Lee was not on the bridge when the ferry was passing through an area with many islands clustered closely together, something he said is required by law. The captain also abandoned people in need of help and rescue, he said.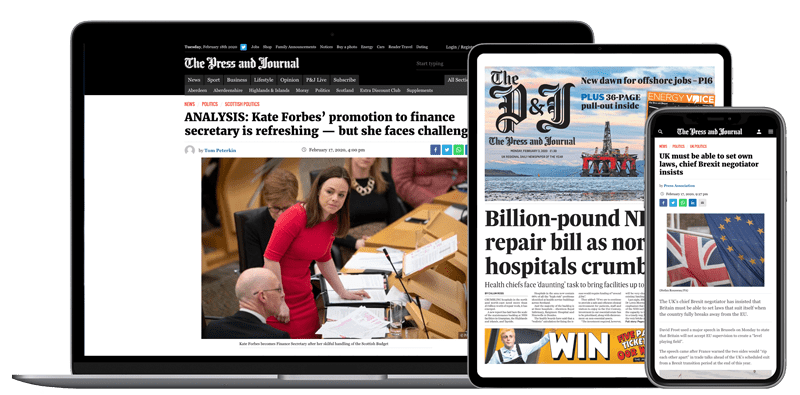 Help support quality local journalism … become a digital subscriber to The Press and Journal
For as little as £5.99 a month you can access all of our content, including Premium articles.
Subscribe