The torches have been dipped and the final stitch in 1,000 costumes has been sewn.
The galley boat that has taken three months to craft has had its final touches added.
And tonight, it will be ceremonially set alight in a spectacular celebration of Shetland's Viking past.
After a year of planning and grafting, Up Helly Aaa 2015 – one of Europe's biggest fire festivals – has arrived.
In Lerwick, there is no bigger day of the year, with the last Tuesday in January far outshining Hogmanay on the town's calendar.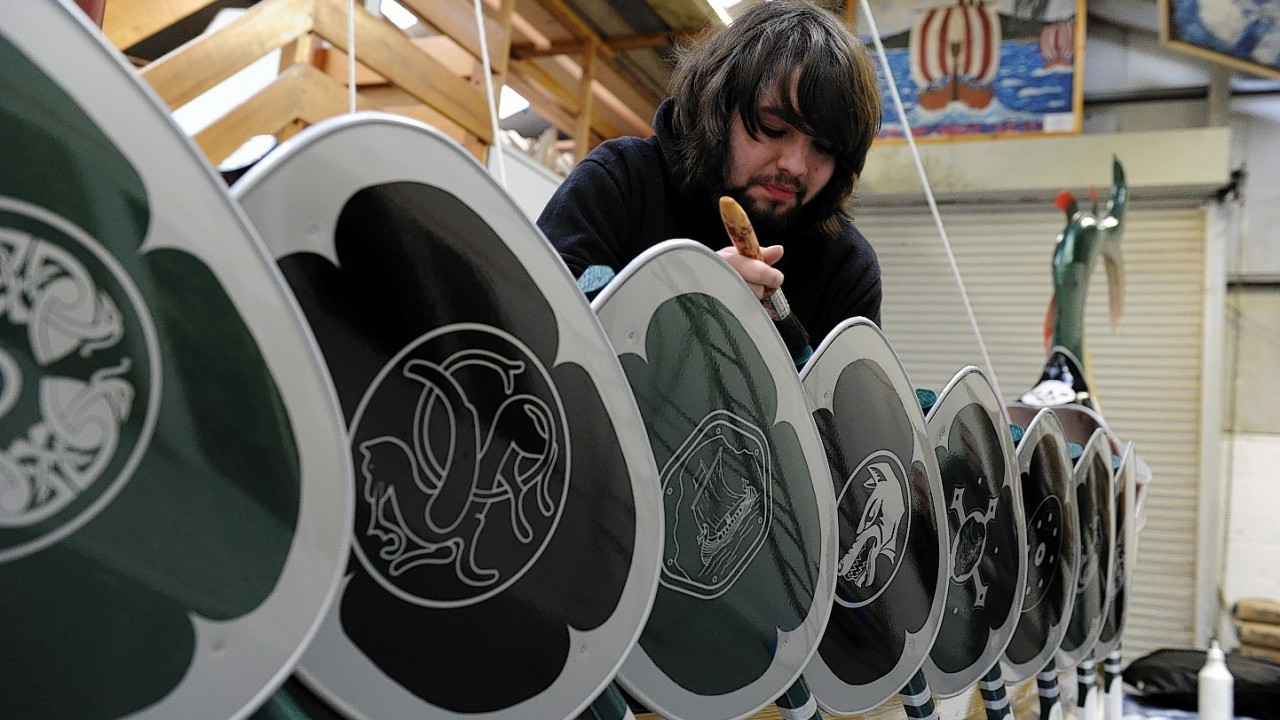 Lyall Gair, 35, a member of the Up Helly Aa Committee who is due to become Guizer Jarl – or top Viking – in 2017, summed up the feelings of many.
He said: "All the wee kiddies will tell you how many days there are until Santa is coming. All us big kiddies are counting down the days till Up Helly Aa."
Mr Gair, a former galley foreman, has worked on this year's boat under leadership of Ryan Leith, 42, a port controller.
Mr Leith added: "My little sister at any time of the year will tell you how many sleeps it is till Up Helly Aa. She's obsessed and she is not the only one."
Yesterday, the tongue and beard were fitted to the galley dragon – one of the last acts of the boat-building team.
The name of the boat – one of the most closely guarded Up Helly Aa secrets, of which there are many – was due to be revealed late last night in a special ceremony led by Guizer Jarl Neil Robertson.
Mr Leith said: "The galley is built to the same size every year but we personalise it for each Guizer Jarl."
This time, Mr Robertson's nickname Penguin has been illustrated on one of the boat's rams with a Masonic compass painted at the stern.
A bloodied hand on top of one of the mast posts is a memory of the Viking invader said to have chopped his hand off and thrown it on the shore in order to beat his rival to the island.
Jim Nicolson, 81, has been involved with Up Helly Aa for more than 60 years. He was Guizer Jarl in 1979 and two of his sons have also taken the honour. His youngest, John, is due to lead the procession in 2019.
Mr Nicolson said standards were high as ever this year.
"The workmanship on this boat is absolutely fantastic," he said.
"It is very encouraging to me that there are a lot of new, young guys working on the galley. To me that is the future of the galley teams. It is in safe hands."
Over at Islesburgh Community Centre, the torch boys were at it full pelt yesterday dipping 1,200 torches in heating fuel in readiness for tonight's firelit procession.
While the fuel was taking two hours to seep into the tattie sacks and hessian heads, the team retired to their cabin for a refreshment and a sing song.
Torch foreman John Nicolson, 44, the son of Jim, said: "Today is the biggest day for us. We work from 8am till 8pm and we party in between. It is hard work and the weather doesn't stop us. The torches have to be lit at Up Helly Aa."
Tonight, Mr Nicolson and his team will hand out the torches to more than 1,000 guizers in less than 15 minutes.
Around 7.10pm the first torch will be lit, with the procession due to get underway at 7.30pm.
Press & Journal Travel are offering a package to the Up Helly Aa festival in 2016. Click here for more information.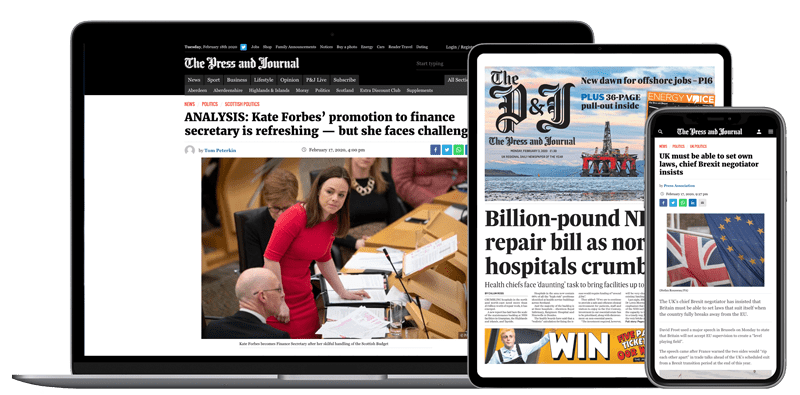 Help support quality local journalism … become a digital subscriber to The Press and Journal
For as little as £5.99 a month you can access all of our content, including Premium articles.
Subscribe