 Chefs, hoteliers and restaurant owners in Singapore have a growing appetite for Scotch Beef and Scotch Lamb, according to Quality Meat Scotland (QMS).
Representatives from the red meat levy body recently attended the Food and Hotel Asia event in Singapore to promote Scotch produce.
They were part of a group of delegates, organised by Scotland Development International and Scotland Food and Drink, attending the fair from Scotland.
QMS head of marketing Laurent Vernet said several new business opportunities were identified in the region, which is renowned for its fine dining and eating out culture, with more than 6,700 restaurants and food outlets registered in 2012.
"Consumers in Singapore are very interested in sourcing food which has strong ethical credentials. They are keen on grass-fed, growth hormone-free meat," said Mr Vernet.
"Singapore offers a real opportunity for us. It is not a big market but it is a lucrative one with real potential for top quality Scotch Beef and Scotch Lamb for both the retail and food service sectors," added Mr Vernet.
"Around 70% of the population of Singapore is Chinese but the majority of these consumers have western kitchen equipment and choose to eat their meals in a western manner, very often with an Asian twist."
According to Scottish Development International, Singapore is now Scotland's third largest export market.
Figures reveal food and drink exports to the region more than doubled between 2006 and 2013, and are now worth more than £330million.
The bulk of exports come in the form of Scotch whisky, however the value of food exports increased by 20% last year to just over £1.6million.
Last week, QMS revealed its marketing plans for the year ahead.
The red meat body will spend £2.4million on marketing for 2014-15, with a focus on promoting Scotch Beef in Greater London and its surrounding areas.
It is also in the process of updating the message and branding surrounding Scotch Beef promotion, with 12 focus groups planned to look at the design and message of the brand.
QMS said promotion of Scotch Lamb will be carried out in conjunction with NFU Scotland and NSA Scotland, with a focus on in-store promotions to entice younger consumers.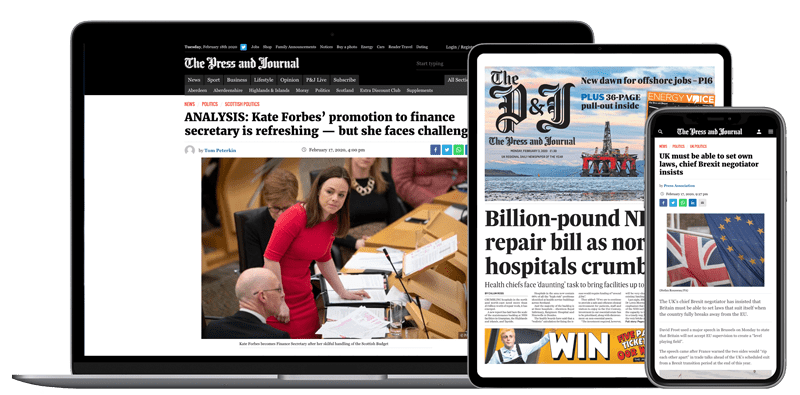 Help support quality local journalism … become a digital subscriber to The Press and Journal
For as little as £5.99 a month you can access all of our content, including Premium articles.
Subscribe