 Independent oil and gas company Cairn Energy yesterday revealed it has raised £340million to fund its North Sea developments as it waved goodbye to three board directors including founder Sir Bill Gammell.
The Edinburgh headquartered firm said at its annual general meeting in Edinburgh yesterday that the seven-year debt facility with BNP Paribas was a "key milestone" for its Catcher and Kraken development projects.
Cairn has a 30% stake in Catcher and expects a green light on its development from the Department of Energy and Climate Change (Decc) "shortly", with first oil targeted for mid 2017. Kraken, in which it has a 25% stake, is progressing "on schedule".
The extended banking facilities came as the company said it was continuing to work with the Indian tax authorities to settle an ongoing dispute. The government of India has "denied access" to Cairn's stake in its former subsidiary, Cairn India, which is estimated to be worth £655million.
Sir Bill, a former Scotland rugby international, founded Cairn in 1981 and officially retired from his non-executive chairman role at the event at the Caledonian Hotel yesterday.
Mike Watts, the deputy chief executive and the petroleum engineer behind the company's discoveries in India, also stepped down from the board, along with managing director and chief financial officer Jann Brown.
All resolutions voted on by shareholders passed, although a 6.8% vote against the re-election of chief executive Simon Thomson was registered.
Mr Thomson said:
"Cairn has reached a key milestone for the Kraken and Catcher fields in the North Sea.
"BNP Paribas has agreed to fully underwrite a debt facility to part fund the development of the North Sea assets. The cash flow from these fields will underpin delivery of future exploration programmes with appropriate capital allocation within a balanced portfolio.
"The current fully funded programme continues with the first of two planned exploration wells in Senegal while in India the company is actively seeking resolution of the Indian tax matter."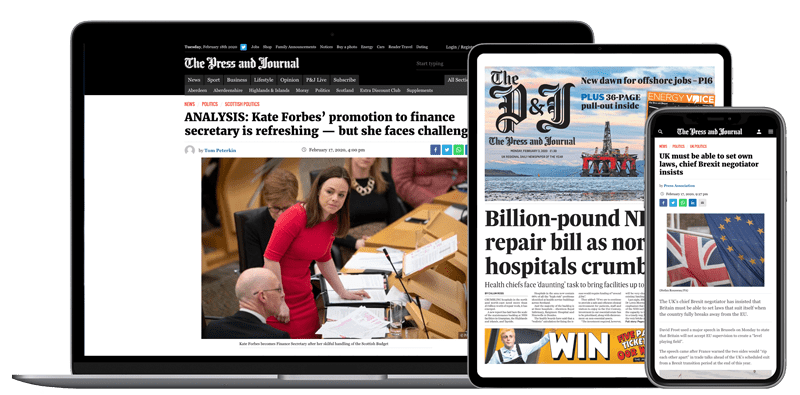 Help support quality local journalism … become a digital subscriber to The Press and Journal
For as little as £5.99 a month you can access all of our content, including Premium articles.
Subscribe