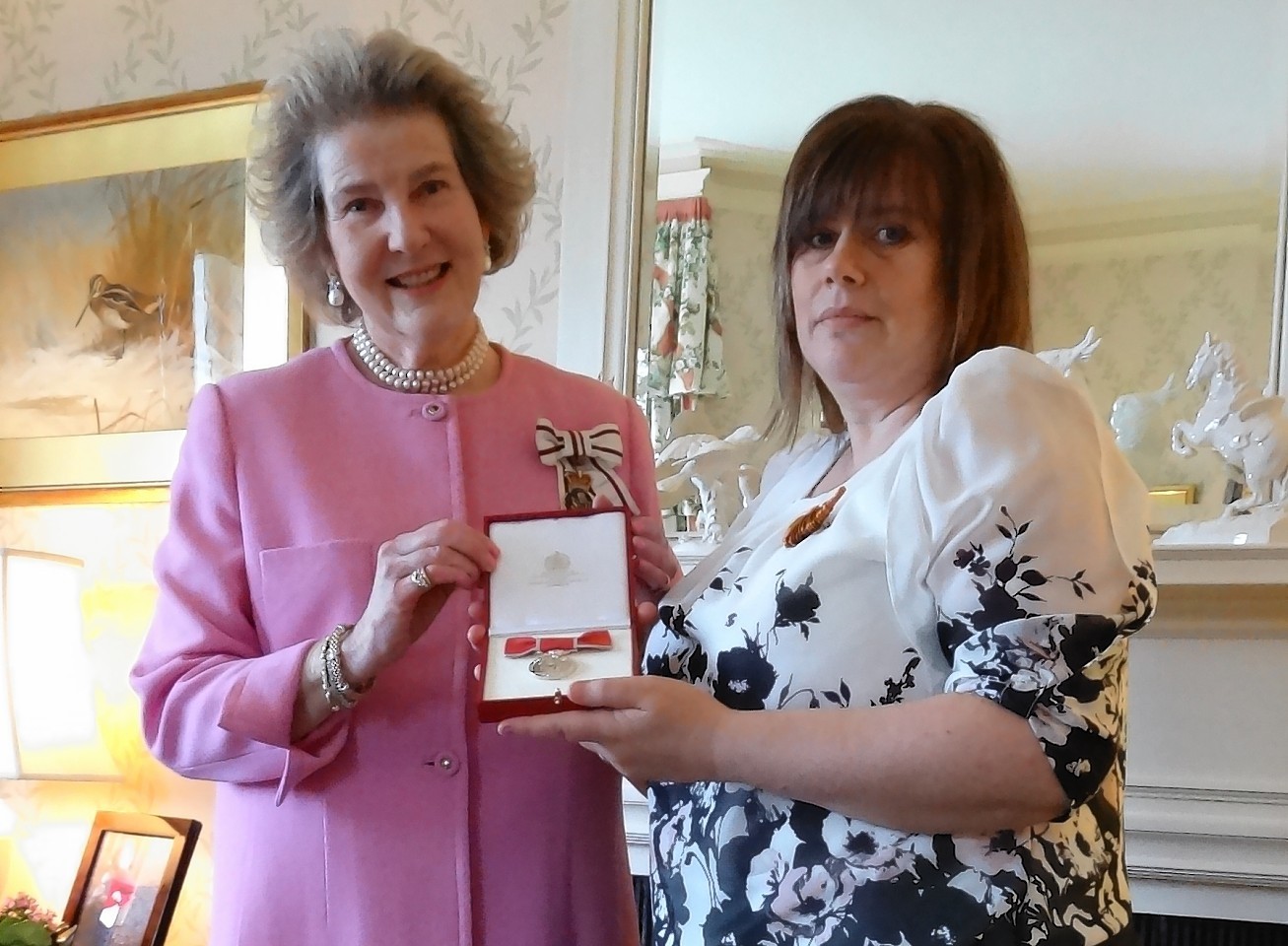 The family of a beloved school cleaner nicknamed Mary Mop have collected an honour bestowed by the Queen on her behalf.
Mary Greenlaw, of Portsoy, was named a recipient of the British Empire Medal (BEM) in the Queen's New Years Honours list.
However, the 71-year-old died two days after finding out she had been selected for the honour, which was awarded for her service to education and charity in Banffshire.
But now her family can proudly treasure the medal, after the Queen granted them permission to receive it in her memory.
During her near 30 years at Portsoy Primary School, Mrs Greenlaw became affectionately known by pupils and staff as Mary Mop.
She was also a tireless fundraiser for the Portsoy Royal National Lifeboat Institution (RNLI).
Mrs Greenlaw's oldest daughter, Lynne Ferguson, met with the Lord Lieutenant of Banffshire Clare Russell at Pitchroy Lodge in Ballindalloch on Friday to collect the honour.
Mrs Ferguson, 47, said: "The day was bittersweet because mum wasn't there herself to collect the medal, but it's a great way to remember her.
"The paperwork for the British Empire Medal came in at the beginning of October, just after mum took ill.
"Her death was very sudden and it came just after she was chosen to receive the award.
"The Queen had to approve that it could still be presented, and that doesn't normally happen."
As well as Lynne, Mrs Greenlaw had daughters Diane, 45, and Tracy, 39.
Mrs Greenlaw was widowed during the pregnancy of her youngest daughter and this drove her to provide for her daughters.
She worked at Campbell Hospital in Portsoy, as well as an insurance collector before taking on the job at Portsoy Primary.
Mrs Ferguson added: "We all joked with mum that she was a pest at the school as she was so over-the-top with her cleaning.
"She thought of it as her school, and she was very popular with the kids and teachers – they all still remember her."
Through friends Mrs Greenlaw became involved with the local RNLI, and she helped stage fundraising events for decades.
A collection for the Portsoy branch at her funeral returned generous donations.
Mrs Greenlaw's medal is now being shown around her family, who will treasure it as a reminder of her work in the community.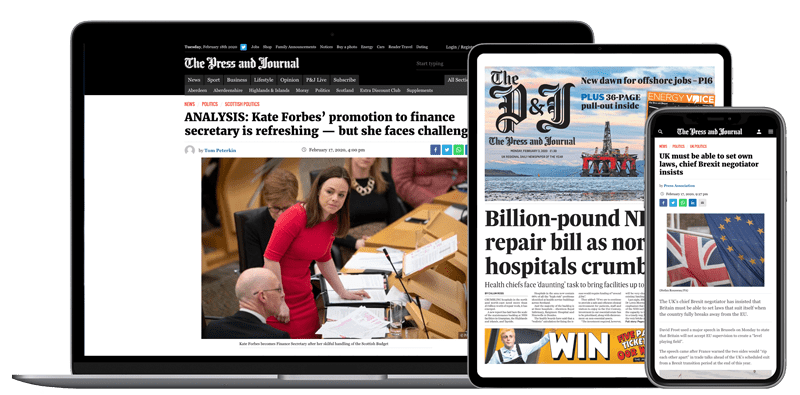 Help support quality local journalism … become a digital subscriber to The Press and Journal
For as little as £5.99 a month you can access all of our content, including Premium articles.
Subscribe