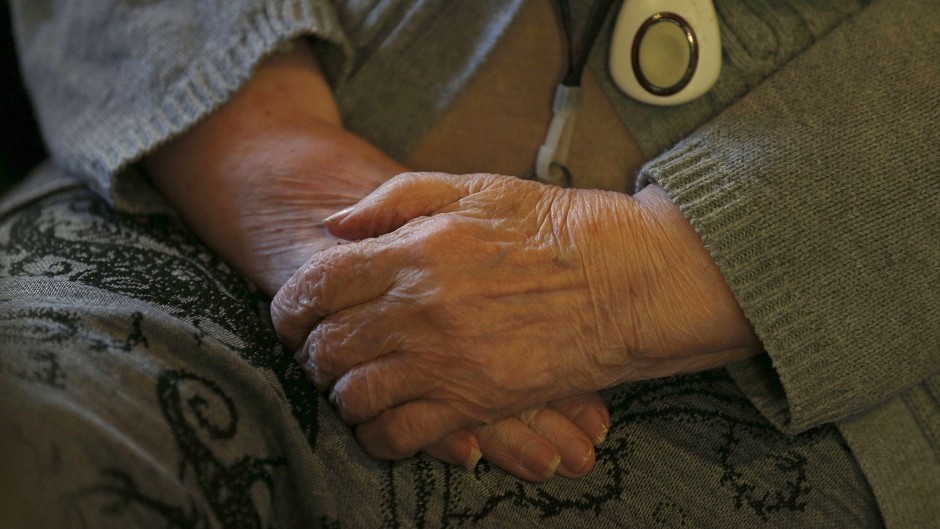 Some of the most vulnerable residents in Moray will lose out on vital care in their own homes after a leading dementia charity decided to axe a loss-making service.
Alzheimer Scotland said it was dismantling its home support scheme – and making a number of staff redundant – because it was no longer financially viable.
Bosses are now in talks with Moray Council to see if it can provide alternative methods of care when the service ceases at the end of this month.
It is understood about 20 patients will be affected by the withdrawal and the local authority has no plans to arrange home support through another agency.
Alzheimer Scotland would not confirm the number of redundancies but insisted it was still committed to providing the best possible service within the available budget.
The charity's regional manager Gabrielle Colston said: "A mutual decision was taken between Moray Council and ourselves not to continue home visits, but we are working with the local authority to try and see if there's another method of support we could deliver in the Moray area.
"It won't be the home support we have delivered in the past, but we are still in discussions about what to do.
"This was a very difficult decision and unfortunately we are now in the process of consulting on redundancies."
She said Alzheimer Scotland would continue to provide a dementia advisor, a link-worker and a resource centre in Moray.
"We will work to make sure there is a smooth transfer of support for the people concerned," she said.
"We have been operating at a significant loss for quite a while, and we just can't make this model of support work without it accruing a deficit.
"For the families involved these visits make a huge difference, but the cost has just continued to grow.
"We have found that across Scotland, and as a charity we can't keep ploughing money into something that isn't working."
Last night a Moray Council spokesman said: "The council continues to fund Alzheimer Scotland locally and was happy to continue to fund the home support service, with service users using their self-directed support budget.
"However, Alzheimer Scotland has been reviewing its business and have advised us it will no longer be offering this service.
"We will continue to work with them in what is a priority are of the reshaping care for older people agenda."
An estimated 700 people in Moray are understood to suffer from the condition, and rates are expected to rise by 50% over the next few decades.
Fochabers and Lhanbryde councillor Sean Morton has taken a keen interest in the joint Alzheimer's care strategy devised by Moray Council and NHS Grampian, and expressed his disappointment at the decision to end home visits.
He said: "This must be very disappointing for the families that are affected – community support is not going to be as helpful as carers coming to visit them.
"I would urge anybody worried about this to contact their councillor.
"We shouldn't be in a situation where people who rely on support are not getting it."