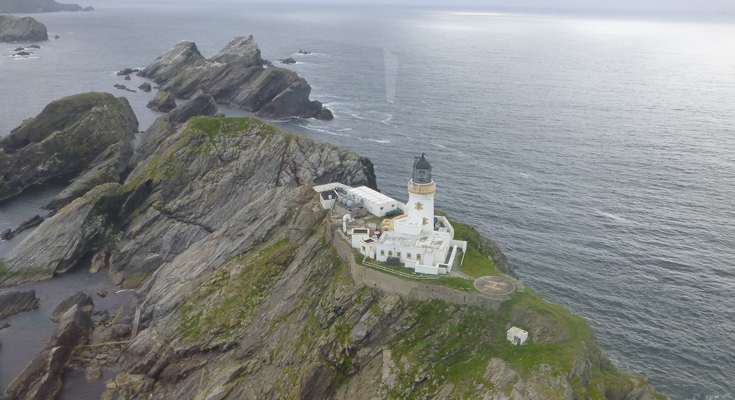 A former lighthouse keeper in Shetland who drew a pocket knife on his neighbour was acquitted after a trial at Lerwick Sheriff Court.
The court heard there was bad blood between Lawrence Johnstone, 66, and his neighbour, self-employed sculptor Tony Humbleyard, who lives beneath him at the remote Muckle Flugga shore station on the island of Unst – the most northerly residence in the UK.
The animosity spilled over on November 8 last year when Humbleyard, 53, confronted Johnstone about damage to a drying pole on the communal green.
Humbleyard said his face was just six inches away from Johnstone's at the time.
The sculptor said he was walking away,when Johnstone called him back, drew his pocket knife out and pointed it at his throat.
He told the court: "I wasn't sure what to do with someone waving a knife at me. It's dangerous, even by accident you can cause severe harm."
Johnstone denied causing a breach of the peace by brandishing a knife and being in possession of an offensive weapon.
The pensioner, who looked after the Muckle Flugga lighthouse at the northern tip of Unst for five years before buying his flat at the shore station in 1991, said he lived in fear of his neighbour who moved into the flat beneath him 10 years ago.
Johnstone said: "I did put my hand in my pocket and took the knife out to get him away from me, but I was scared, I told the police I was scared, he frightened me."
He said Humbleyard was a younger, taller and fitter man who had cornered him against his camper van with his face so close that their noses were touching.
Johnstone claimed his neighbour had previously threatened to assault him.
Humbleyard earlier told the court he would never cause anyone physical harm.
A third neighbour,  Richard Foyston, 68,  said the two men were as bad as each other and when they both approached him immediately after the knife incident he told them to stop acting "like a pair of school boys".
But he added that he sympathised with Johnstone who had been pushed "to the end of his tether".
Mr Foyston told the court that Humbleyard had tried to bully him and his wife in the past, as well as a previous tenant.
He added: "If we knew the situation in the shore station before we bought it we would never have moved there."
Finding Johnstone not guilty of both charges, Sheriff Philip Mann said he accepted that he had no intention of using the knife and had acted in the heat of the moment out of fear as well as anger.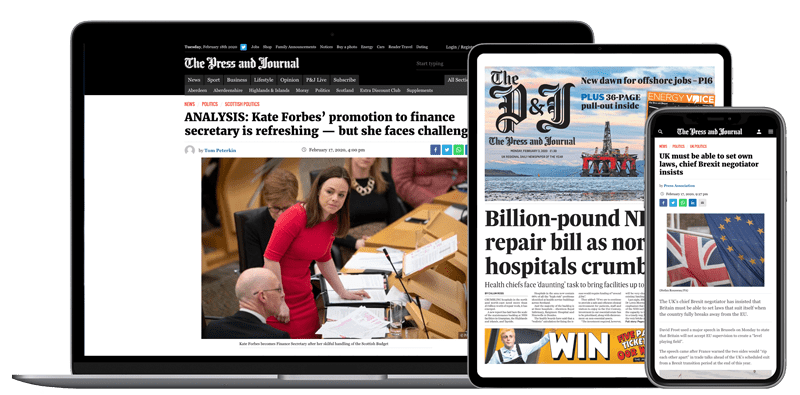 Help support quality local journalism … become a digital subscriber to The Press and Journal
For as little as £5.99 a month you can access all of our content, including Premium articles.
Subscribe