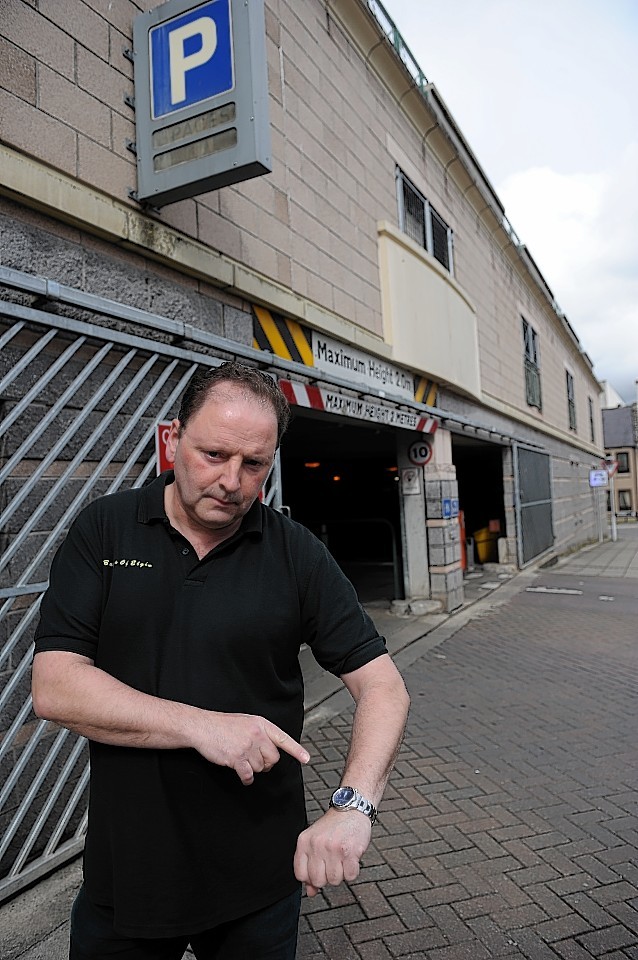 Members of Moray Council have voted to extend a free parking scheme to a second multi-storey in Elgin.
Earlier this month the local authority's economic development and infrastructure services committee decided to waive charges in the town's Batchen Lane car park every day from 3pm.
The six-month trial was aimed at boosting local traders – but shopkeepers in other areas of the town centre complained they would miss out.
Fochabers and Lhanbryde councillor Douglas Ross had called parking to be free in all Elgin's car parks after 3pm.
But at yesterday's meeting of the full council, members decided to extend the offer only to the St Giles Centre multi-storey.
The scheme is expected to begin in June.
The owner of St Giles Centre store Baggs of Elgin, welcomed the move, but urged councillors to consider abolishing all parking fees.
David Cairns added: "I think this will make a difference, from 3pm onwards the shops struggle compared to in the past – people just desert the place.
"I just think the council should never have introduced parking charges in the town centre to begin with.
"There are areas where parking used to be free that Moray Council should look into reinstating."
During the meeting, Councillor Ross suggested parking should be free across Elgin, but council leader Stewart Cree suggested the offer remain limited in the interests of keeping down costs.
Councillor Cree said: "Before extending the plan further we should see whether the 'free after three' system works, and in the six-month period we can monitor the usage of these multi-storey car parks."
Members voted 20-6 to restrict the scheme to the Batchen Lane and St Giles Centre multi-storeys..
Mr Ross said last night: "I'm very hopeful that the scheme will be a success and I'd encourage people to use this offer during the trial, to shop in the high street and the local shops in Elgin.
"Perhaps after the six months we can finally extend the scheme to every car park in Elgin."