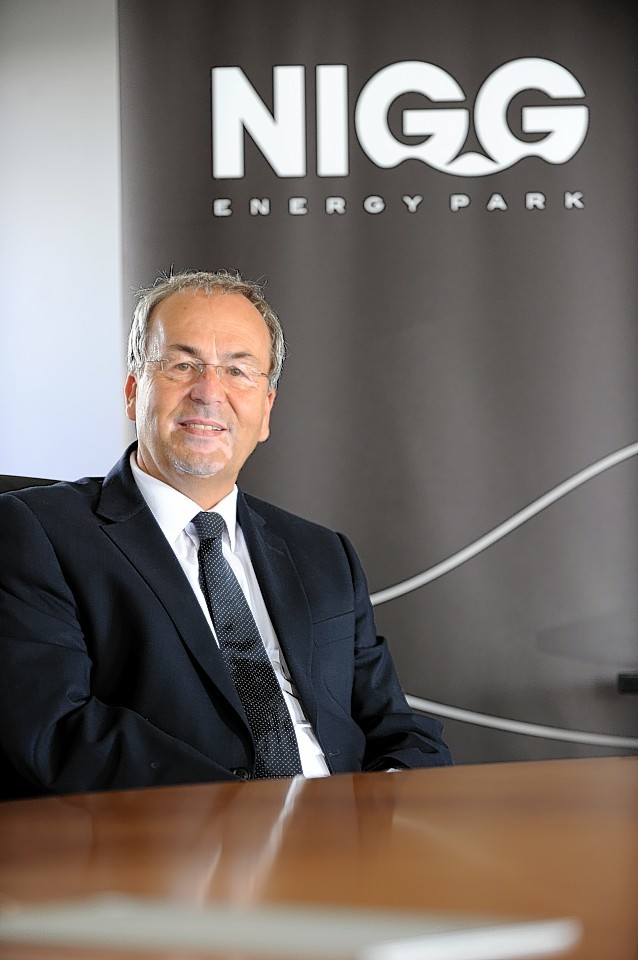 Up to 200 new jobs will be created in the north thanks to a multimillion-pound investment in the Nigg Energy Park.
Owner Global Energy Group said the £20million it spent on a new "finger" jetty and upgrading existing quayside facilities were key to it landing a contract for maintenance and upgrades on Diamond Offshore's Ocean Guardian drilling rig.
The company said other potentially lucrative oil and gas industry work was also in the pipeline.
Inverness Chamber of Commerce said it was "a great piece of news" for the energy industry supply chain in and around the Cromarty Firth.
Global – owned by Highland businessman Roy MacGregor and his family – said last night the Ocean Guardian "yard stay project" involved several of its business units in a variety of upgrading and maintenance work.
The Inverness and Aberdeen-based firm added: "The project is also likely to generate up to 200 jobs, providing a further boost to the local economy."
Global is also supporting upgrades to the Ocean Valiant rig, which is due to go back into duty soon after a spell in the Cromarty Firth.
The arrival of the semi-submersible Ocean Guardian, which is currently on contract to Shell, follows a steady stream of about 20 subsea construction vessels which have visited Nigg in the past few weeks and taken advantage of the new facilities.
Global said the "world class" site now boasted more than 3,200ft of available deep-water quayside, more than anywhere else in the area.
Graham Cowperthwaite, the firm's senior vice-president, marine and logistics, added: "It is really encouraging to see the support we have had from the industry with the completion of the west 'finger' jetty and upgrade to the South Quayside at Nigg Energy Park.
"We are delighted that Diamond Offshore chose Nigg as their preferred option to carry out IRM (inspection, repair and maintenance) services on the Ocean Guardian.
"We hope the facility will continue to play a critical role in attracting such projects as we move another step closer in creating a multipurpose facility which is attracting developers in renewable energy and oil and gas from across the world to the Highlands and islands."
Inverness Chamber of Commerce chief executive, Stewart Nicol, said: "This is a great piece of news for Global but also a significant piece of news for the considerable supply chain in and around the Cromarty Firth.
"It is great to see they are starting to see a return on their investment.
"It is also a fantastic result for Global, particularly in light of the sector's current condition."
Tain and Easter Ross councillor Alasdair Rhind said: "I am delighted that Nigg has got this major contract. It is good for the local area. In times of difficulty for the oil industry, this is great for Nigg."
It is hoped that other IRM projects will arrive at Nigg Energy Park in the coming months, helping to safeguard the new jobs and perhaps create more.
Global's acquisition of the Nigg site in October 2011 in a deal believed to be worth more than £10million reinvigorated 238 acres which had become largely redundant.
The firm said last year it was to spend the extra £20million on a second phase of development at the yard to turn it into a world-class port with deep-water berths, having already invested £37million in the facilities.