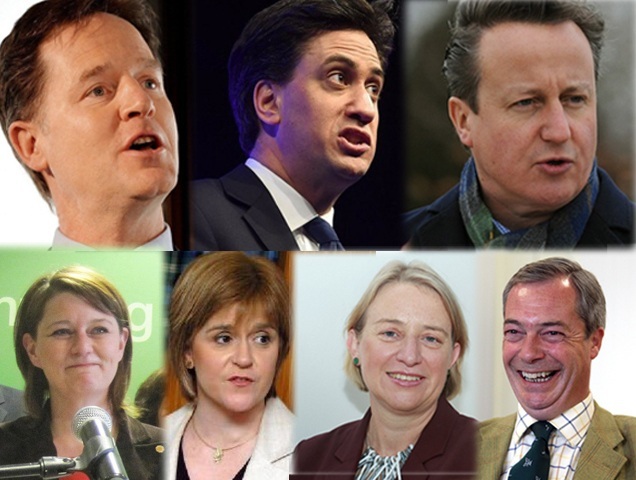 Tension is mounting as the final votes are cast in what has been billed as the most important UK general election for a generation.
Millions of people have been flocking to about 50,000 polling stations across the country throughout the day –  with the most up-to-date opinion polls still showing the race to 10 Downing Street is neck-and-neck.
In an election dominated by Scotland and the SNP surge, all eyes will be on the counting centres north of the border over the next few hours as heavyweight figures such as Jim Murphy, Douglas Alexander, Charles Kennedy and Danny Alexander battle for survival.
Allegations of intimidation at a polling station in Scotland threatened to turn the mood sour however after Scottish Conservative leader Ruth Davidson revealed she had heard "disturbing reports" of people being turned away from an Annan polling station by "burly blokes".
The police said they were looking into the allegations which related to the Dumfriesshire, Clydesdale and Tweeddale seat being defended by Scotland's only Tory MP in the last parliament, Scotland Office Minister David Mundell.
The final polls could hardly have been closer, with Ipsos MORI putting the Conservatives on 36% and Labour on 35%, while the Ashcroft National Poll had the two parties tied on 33%.
In Scotland, a Survation study showed the SNP remained on course for its best-ever showing in a Westminster election, with the party on 45.9% compared to Labour on 25.8%, while the Conservatives were on 15%, and 7.1% were backing the Liberal Democrats.
Speaking earlier, Prime Minister David Cameron said the way voters cast their ballots would "define a generation" and appealed for more time to build a better Britain, warning a Labour government would be "held to ransom" by Scottish nationalists.
But Labour's Ed Miliband accused him of hiding the truth about deep spending cuts that posed a "real and present danger" to families' finances and urged people to bring an end to "five years of unfairness, five years of failure".
Alex Salmond joined SNP voter Nicki Falconer at a polling station in Ellon, in the Gordon constituency where he is hoping to win a ticket back to Westminster
The former first minister posed for photographers as he chatted to voters outside Auchterellon School.
Asked how he was feeling as people across the country go to the polls, Mr Salmond said: "Our tails are up not just here but across the country."
But he would not be drawn on seat predictions, stating: "That is up to the people to decide, this is polling day, let's just let the people decide."
Scottish Labour leader Jim Murphy said "the sun is shining and there is a huge amount of energy and confidence" in the party as he voted at Busby Primary School in the East Renfrewshire constituency he has represented since 1997.
"I've always been the underdog in this constituency," he said.
"It's usually the Tories who are favourites but the bookies say this time round it's the SNP, but I always enjoy confounding the pollsters, the pundits and the bookies. We've had a great response."
Former Labour shadow foreign secretary Douglas Alexander said "a Labour government is within touching distance" as the polls opened in Paisley and Renfrewshire South while his SNP opponent Mhairi Black urged people to "vote for a fresh start".
Liberal Democrat Equalities Minister Jo Swinson said it had been "a glorious start to polling day" in East Dunbartonshire.
Scottish Green MSP Alison Johnstone joined Edinburgh South Green candidate Phyl meyer at Marchmont St Giles polling station.
David Coburn MEP, Ukip's only elected politician in Scotland, also voted in Edinburgh before setting off for a round of broadcast interviews.
Meanwhile, it has emerged that the Highlands witnessed almost a 50% increase in applications for postal votes compared to the last election.
A total of 32,151 electors across the three Highland Council constituencies applied for the ballots, according to the local authority.
The figure marked a 47% rise on the 2010 election, when 21,908 applications were made.
In the Ross, Skye and Lochaber seat previously held by Charles Kennedy, 8,230 of the 9,828 registered postal votes were sent, a return rate of 84%.
Caithness, Sutherland and Ross  – where John Thurso was fighting for re-election  – returned 7,292 of 8,900 postal votes, a total of 82%.
Inverness returned 13,330 out of 16,114 postal votes, or 83%, while in Nairn it was 1,501 out of 2,110 postal votes, or 71%.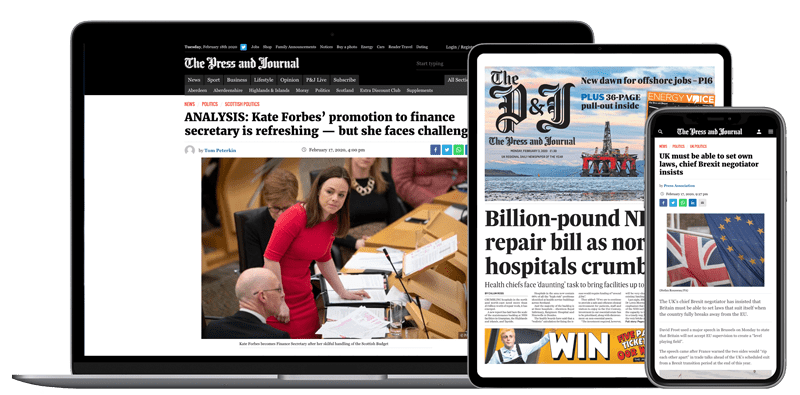 Help support quality local journalism … become a digital subscriber to The Press and Journal
For as little as £5.99 a month you can access all of our content, including Premium articles.
Subscribe