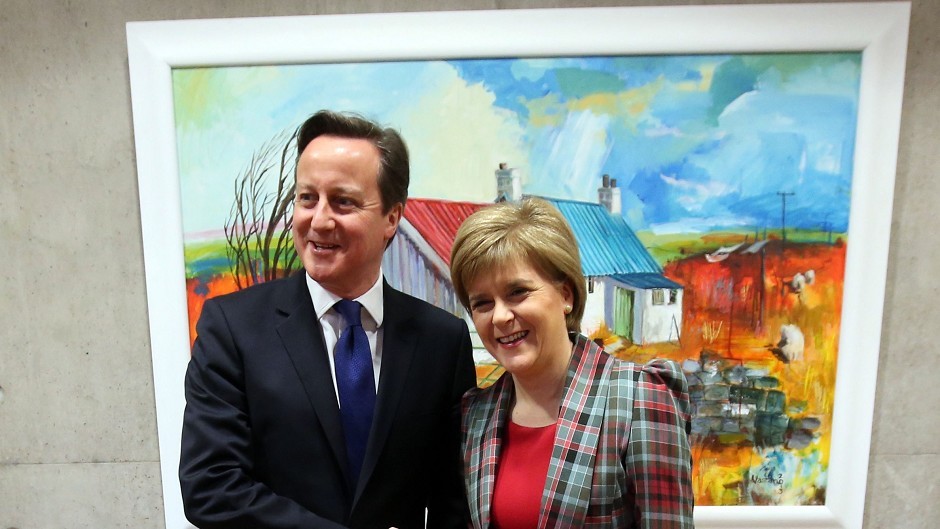 First Minister Nicola Sturgeon has told the prime minister that the state of play in Scotland following an emphatic SNP victory could not be ignored with a return to "business as usual".
The SNP leader was in London yesterday for a ceremony to mark the 70th anniversary for VE Day and told David Cameron it would be "unacceptable" for his government to dismiss the general election result in Scotland.
The SNP won 56 of the country's 59 Westminster seats on a platform of scrapping austerity which is the party's top priority.
It says it can be done by increasing spending by 0.5% above inflation.
The SNP claim the UK's deficit would still reduce each year but there would be an additional £140billion made available across the UK to invest in skills, infrastructure, the NHS and other public services.
Ms Sturgeon said: "The fact we are up against a Conservative majority is something I did not want and unfortunately that is because Labour were not strong enough to beat the Conservatives in England.
"Even if Labour had held all their Scottish seats yesterday they still would not have enough.
"But the fact that is the scenario makes it all the more important that we have that big team of SNP MPs.
"The government cannot ignore what happened in Scotland yesterday.
"That would be completely unacceptable."
Ms Sturgeon said Scotland decisively voted against austerity and for an alternative approach.
"I briefly spoke to the prime minister this afternoon and made it clear it cannot be business as usual," she added.
"The democratic will of the Scottish people expressed in that election has to be recognised."
Ms Sturgeon, who hopes to meet the prime minister shortly, reiterated that the general election was not about independence and she would not turn her back on that commitment and would "stick to my word".
"The people put their trust in the SNP to stand up for Scotland at Westminster and make Scotland's voice heard and that is exactly what we intend to do," she added.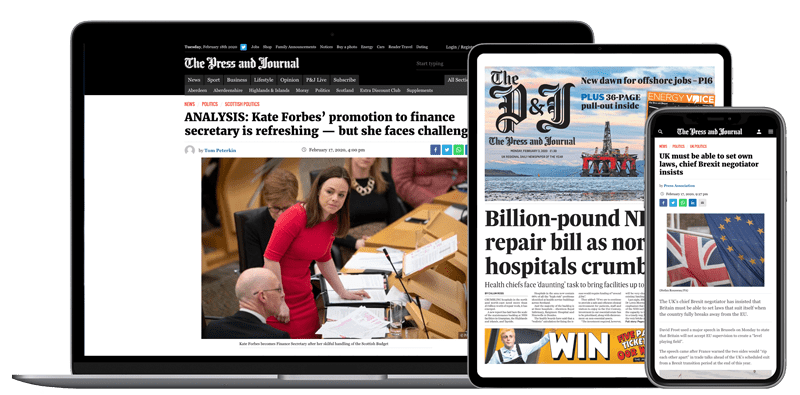 Help support quality local journalism … become a digital subscriber to The Press and Journal
For as little as £5.99 a month you can access all of our content, including Premium articles.
Subscribe