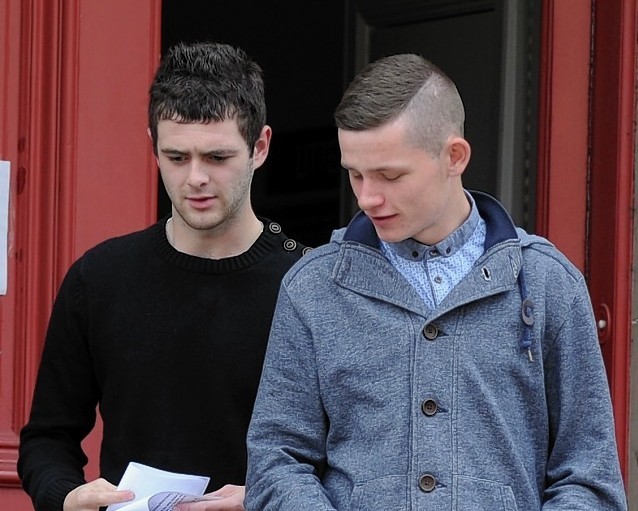 A man wearing a novelty Christmas jumper carried out a "vicious assault" in a Moray takeaway restaurant last December, a court heard.
Jamie Arbuthnot, 19, and Samuel Cass, 22, whose festive attire featured an image of a snowman with a protruding carrot nose, both admitted charges of assault yesterday at Elgin Sheriff Court.
The court heard the two men attacked Tony Paterson in Elgin's Max's 2 takeaway restaurant at 9.30pm on Friday, December 19, after a Christmas night out.
The men, both of Elgin, were each fined £300 by Sheriff David Hendry for what he described as a "nasty, vicious assault".
The incident was recorded on the takeaway's CCTV system and footage of the two men landing a series of punches and kicks on Mr Paterson was played before the court.
Depute fiscal Kevin Corrins said: "Mr Paterson admits he was quite drunk and he was speaking to a number of people in the restaurant.
"He interacted with a young lady by patting her on the head, which she raised no objection to, but the two accused thereafter got into an exchange of words with him.
"Both accused assaulted Mr Paterson by repeatedly punching and kneeing him on the body.
"Cass was wearing quite a noticeable Christmas jumper at the time."
Mr Paterson was left with a black eye and burst nose as a result of the attack.
Representing Arbuthnot, of 5 Jamieson Place, solicitor Matthew O'Neill said: "It was Christmas time and a lot of people were out drinking that night.
"In the takeaway restaurant some words were exchanged between my client and the complainer, but he accepts he responded to them in an unacceptable manner."
Speaking for Cass, of 24 Woodside Terrace, solicitor Steven Carty said: "He accepts that his conduct here was not what he, or his family, would expect of him."
Sheriff Hendry said: "Considerable damage could have been done to the victim in this assault, and I will make no difference between you in handing out punishment."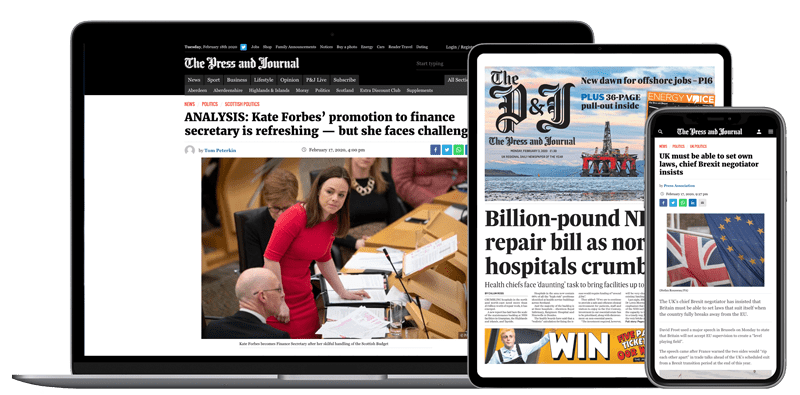 Help support quality local journalism … become a digital subscriber to The Press and Journal
For as little as £5.99 a month you can access all of our content, including Premium articles.
Subscribe