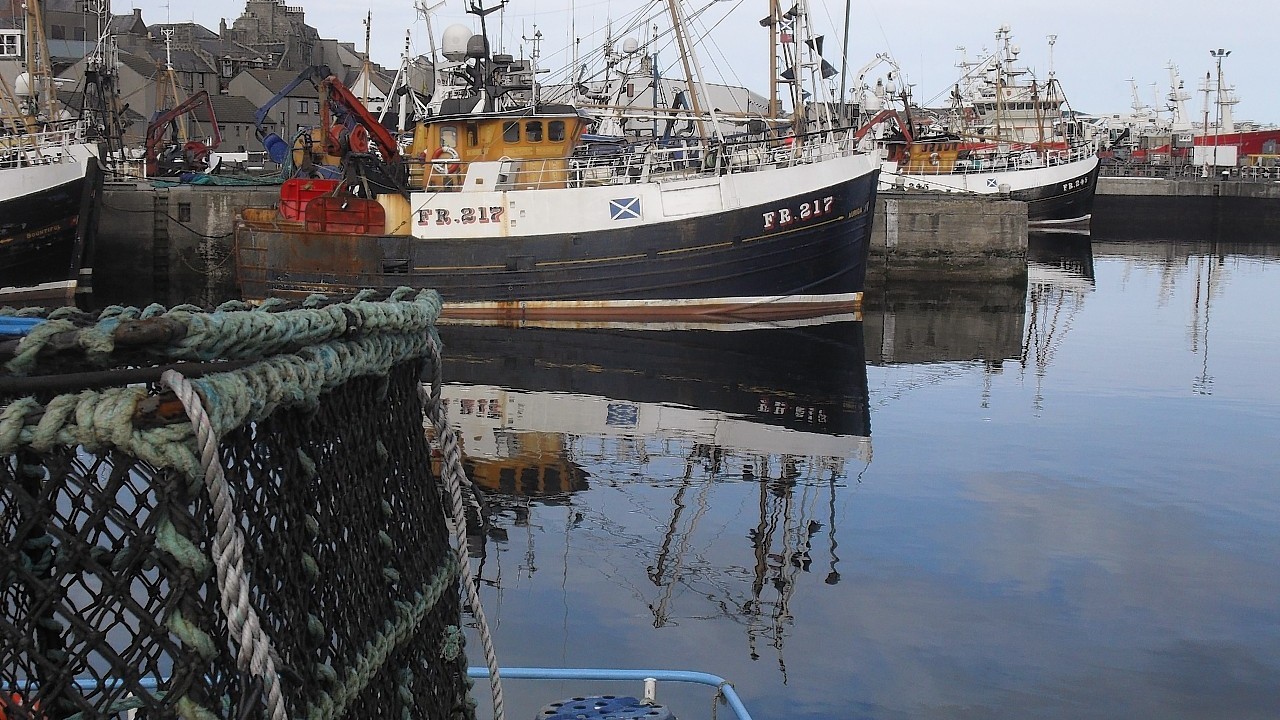 A conservation group is trying to recruit undercover agents to spy on trawlermen at north-east harbours.
The Black Fish organisation wants civilian "enforcers" to carry out secret inspections at fishing ports around Europe.
The group claims it was on course to train about 120 volunteers in five countries before the end of the year.
And although it has no specific plans for Scotland yet, a spokesman said a dedicated training course would be set up quickly if there was enough interest.
But last it was warned its "spies" were likely to get a hostile reception in the north-east and that there was no need for "vigilante" action as Scotland's catching industry is already one of the most heavily police in the world.
According to The Black Fish, more than 90% of the world's fish stocks are currently fully or over-exploited.
It also points to research suggesting that half the fish sold in Europe is of illegal origin, including unreported or misreported catches.
In addition, it claims organised crime brings fish to the market illegally, supported by activities including money laundering, tax evasion, fraud, corruption, bribery, violence, drug smuggling, human trafficking and forced labour.
Wietse van der Werf, the group's founder and international director, said: "Carrying out inspections in Scotland could be part of any of our future investigations.
"However, we would only do this if the Scottish fisheries enforcers welcomed our assistance."
He added: "We have just trained 16 citizen inspectors in the UK.
"We are on target to train around 120 people in five countries before the end of this year and if enough people apply from Scotland, we would look to run a dedicated course there.
"Citizen inspectors are essentially trained volunteers that act as civilian fishing inspectors that work undercover, often posing as tourists or ordinary members of the public.
"Visiting ports and markets, they only walk around publicly accessible areas and collect evidence of the fishing activities."
But top north-east fisherman Peter Bruce said the group's "inspectors" would not be welcome in Peterhead, Europe's top white fish port.
Mr Bruce, skipper of the Peterhead-registered Budding Rose, added: "They are a blinkered organisation who would not recognise the steps we fishermen have taken in the last 15 years to help stocks recover.
"While we have nothing to hide, I don't want people who probably don't know the difference between a cod and a haddock interfering with our jobs."
Amity II skipper Jimmy Buchan, star of the Trawlermen TV series, said: "I work and live in one of the most regulated fisheries in the western world and see no place or need for such a vigilante group monitoring our fisheries."
The Scottish Fishermen's Federation said that if "intrepid undercover agents" were to visit Scotland, they would find plenty of evidence of pioneering trawl design innovations to reduce discards, real-time area closures to protect spawning and juvenile stocks and co-operation between fishers and scientists to improve their knowledge of stocks.
It added: "All this, combined with marine protected areas, long-term management plans for sustainable catching and a range of other conservation initiatives would certainly give them plenty of valuable information to report back to their controllers."
A Scottish Government spokeswoman said: "We are aware of the existence of The Black Fish and its activities, although (fisheries enforcement arm) Marine Scotland Compliance (MSC) has not worked with nor received any information from that organisation.
"We receive intelligence on suspected illegal fisheries activities from multiple sources, and any intelligence received is carefully evaluated and used appropriately.
"If MSC were to be approached by this or any other organisation offering to provide intelligence on illegal activity, we would, of course, consider this in line with established processes."