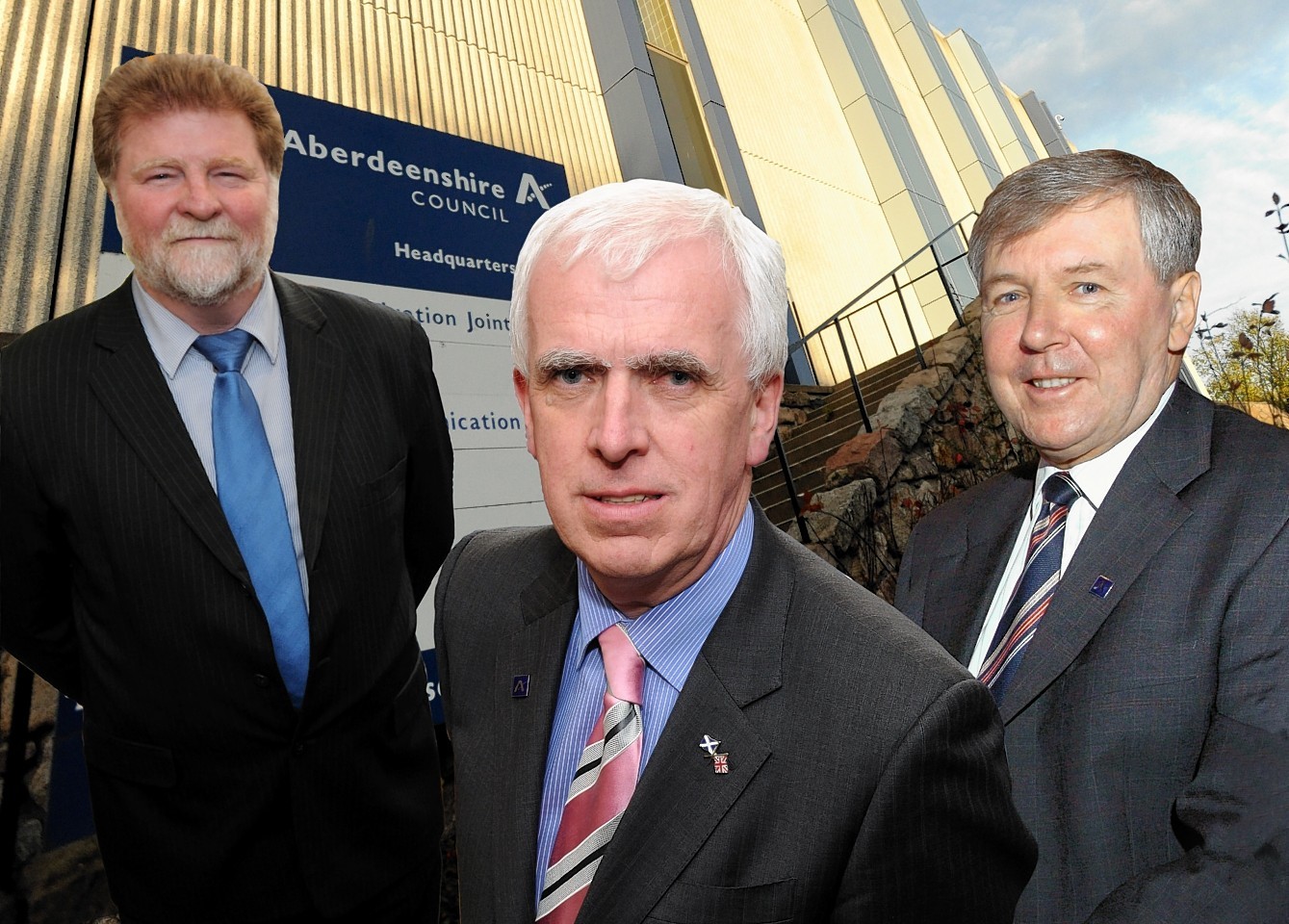 Aberdeenshire Council's largest political group edged closer to a power grab yesterday after formally teaming up with a newly-formed alliance.
The SNP group has entered into an agreement with the four-strong Progressive Alliance with the aim of forming a "fresh administration".
It comes after the ruling Aberdeenshire Alliance – made up of the Tories, Liberal Democrats and nine Independents – lost four members last week, including their deputy leader Martin Kitts-Hayes.
Mr Kitts-Hayes and Sheena Lonchay, both Independent, quit the administration just days after Labour councillors Alison Evison and Raymond Christie amid claims it was becoming increasingly Tory-led. They then formed the Progressive Alliance.
Last night SNP group leader, Hamish Vernal, said: "This is an important development. I'm very pleased that we have been able to reach agreement with the councillors in the Progressive Alliance group to work together.
"This takes us a step closer to forming the fresh administration which Aberdeenshire Council needs."
Councillor Alison Evison, of the Progressive Alliance, said: "The four of us all left the alliance because we felt that issues that concerned us weren't being addressed.
"It seems that the SNP are offering more progressive ways of dealing with things and a more transparent and open way of working in Aberdeenshire."
The partnership of the SNP and the Progressive Alliance means there is now a 32-33 divide in the chambers – leaving the balance of power with Independent councillor Dave Stewart, and Democratic Independent and Green Group (Digg) members Martin Ford and Paul Johnston.
But last night Mr Ford confirmed Digg had been approached to discuss ways to form a "stable and effective" administration with the opposition group.
He added: "We want the council to be well run and deliver the best possible public services. We believe there are policy changes needed to strengthen the council's support for local communities and its actions to protect the environment.
"We would want to support a new administration if it was committed to delivering progress on these priorities."
Last night council leader Jim Gifford last night said "32 is not 33" adding the administration had a commitment to the people of Aberdeenshire for another two years.
He added: "They haven't got a majority, we have got 33 and we'll carry on as an administration."