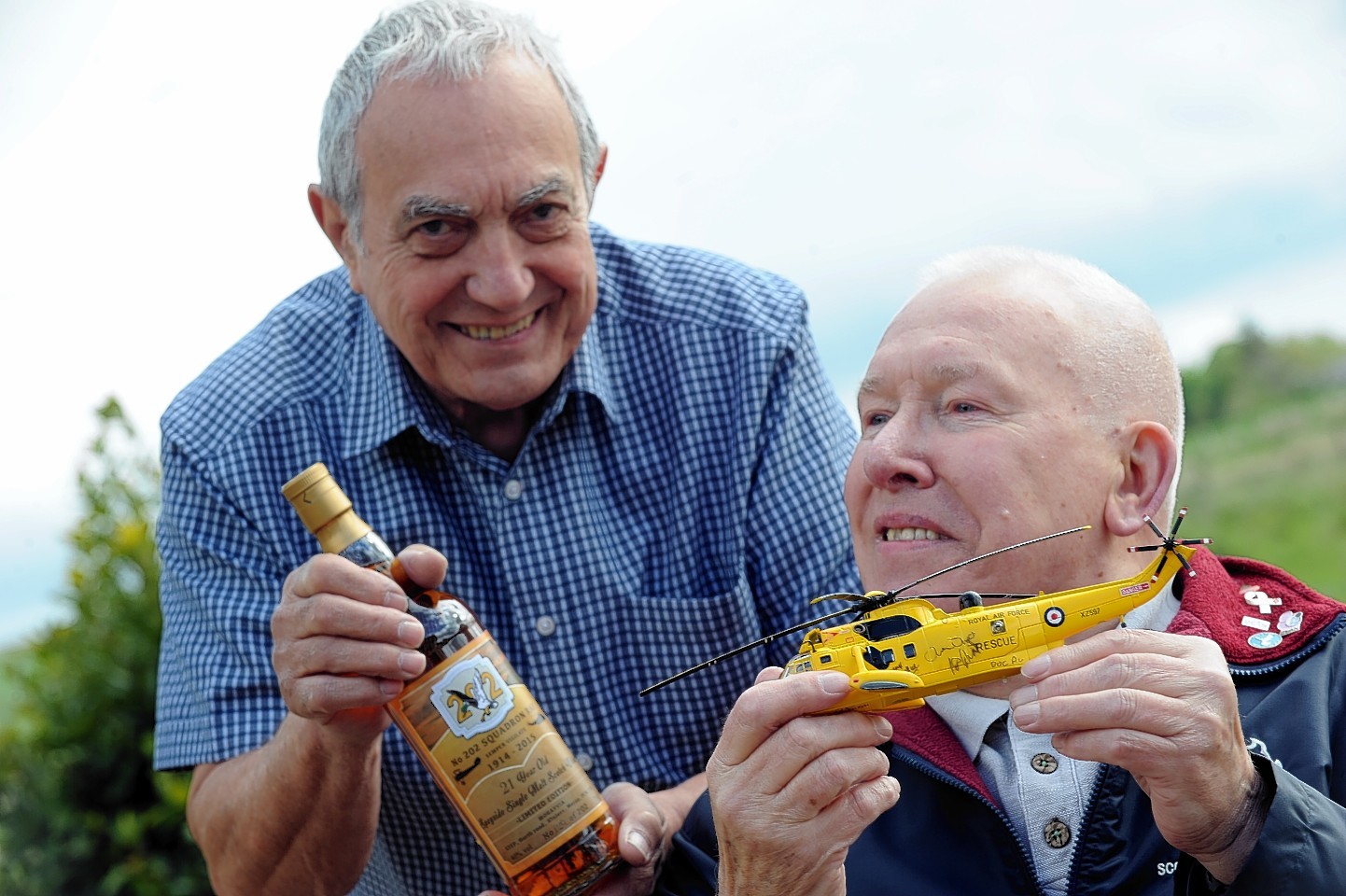 Campaigners who want to give an iconic Sea King helicopter a permanent place in Moray history remain hopeful their mission will be successful.
The familiar yellow Sea King search and rescue helicopters (SAR) were decommissioned on April 1, bringing to an end 40 years of operations by 202 Squadron from RAF Lossiemouth.
But Kinloss charity Morayvia is determined one of the choppers should be kept in the region to honour the decades of service, and launched the Save a Sea King for Moray fundraising campaign earlier this year.
The charity are aiming to raise £30,000 to get the helicopter from the Ministry of Defence so they can add it to their interactive science and technology exhibit at Kinloss.
If successful, it would go alongside a realistic replica of 202 Squadron's crew quarters using equipment salvaged from the original SAR headquarters at Lossiemouth.
Last night, Moryavia chairman Mark Mair said that he remained confident Moray's Sea King dream was achievable, but only with the continued support of the "incredible" people of Moray.
He said: "The support we have had so far has been absolutely incredible, but we still need to push on in the fundraising. I would say within the next month we should know something."
As part of their fundraising efforts, Morayvia had 202 bottles of limited edition 21-year-old Speyside malt whisky specially made to commemorate the end of the Sea King and 202 Squadron, which are currently being sold at £100 each.
A rare Corgi Sea King model, donated by Dallas pensioner Rob Matthews, is also being auctioned off.
Thought to be worth nearly £1,000 alone, ex-Sea King winchman Bob Pountney then had the unique model signed by all the departing members of 202 Squadron.
Mr Pountney added he thought it would be a "big draw" for visitors, adding: "The public have seen these things flying around so much in Moray and there would be a huge interest in getting one here, but we still do need to raise some more money because transporting the helicopter up here will be expensive."
An MoD spokeswoman said last night that the "first priority" for both the Ministry of Defence and HM Treasury in the disposal of decommissioned aircraft would be to "ensure that the department achieves the best return for the taxpayer".