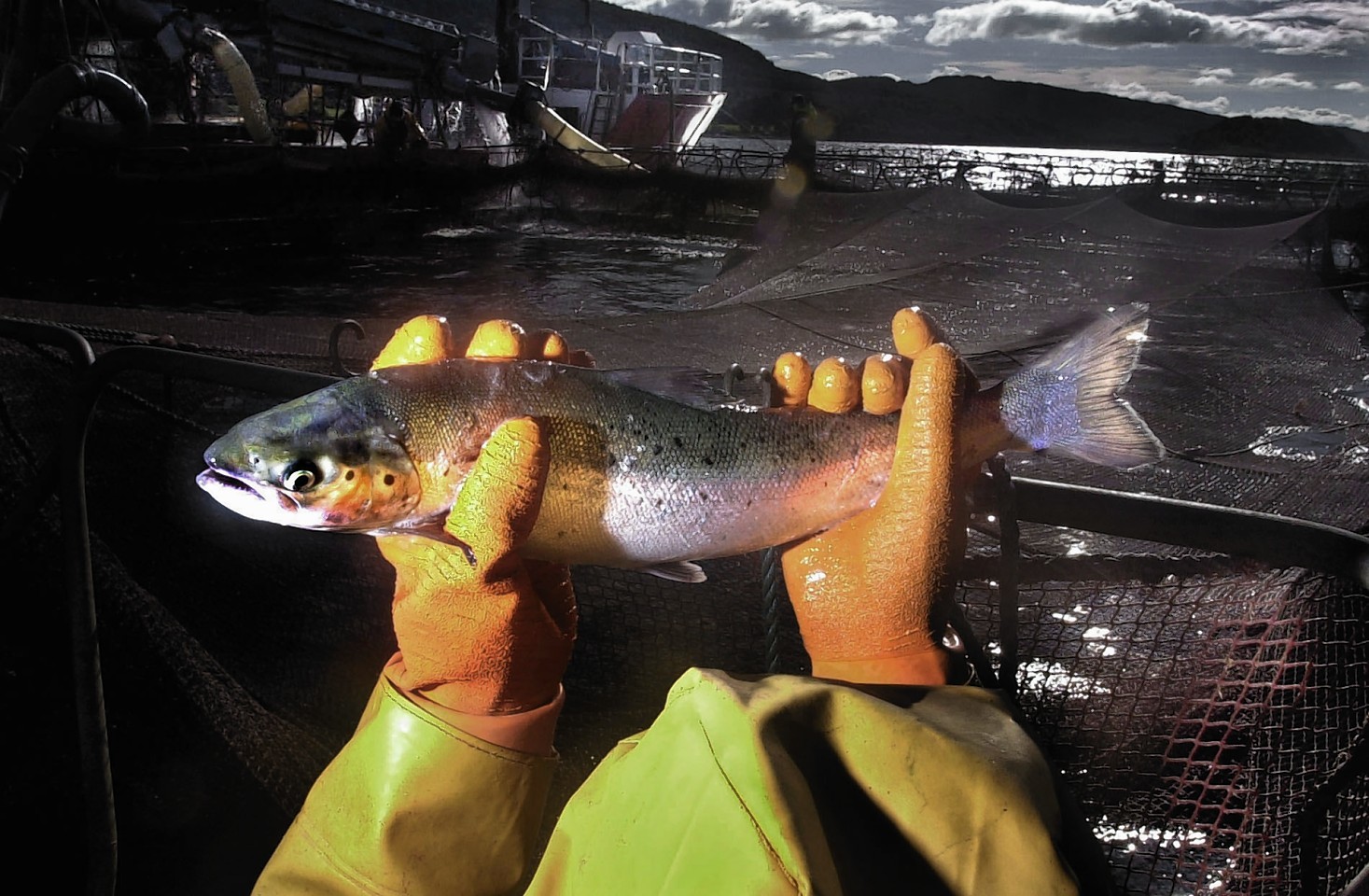 The Scottish Government has been accused of turning a blind eye to polluting fish farms that doe not meet industry standards.
It follows official figures that show farms operated by Loch Duart Ltd in the north-west Highlands have been consistently over industry sea lice thresholds for all but two of the last 27 months.
The latest Scottish Salmon Producers' Organisation (SSPO) report shows the company was only under the threshold for December 2013 and January 2014 and numerous treatments had failed to tackle rising lice levels.
The Salmon and Trout Association (S&TA) said the fall in lice numbers followed a reduction in the number of farmed fish. It said the company harvested early in late 2013 after a canoeist contacted the Scottish SPCA over dead salmon in the cages in Loch Laxford.
The S&TA blames the drop in wild salmon and trout on sea lice from farmed salmon.
Scottish chairman Hugh Campbell Adams said: "What we simply cannot afford now is fish-farms like those run by Loch Duart in the north-west Highlands pouring millions of mobile young lice into the paths of migrating juvenile salmon and sea-trout.
"The question for Scottish Government is: how much more evidence of failure to control lice do you need before you call time on the bad fish-farmers?"
A Scottish Government spokesman said SSPO quarterly reports highlighted the "on-going challenge" faced by the fish farming industry in relation to the management of sea lice, "particularly when coupled with the unpredictable environmental events and sustained high water temperatures which were experienced in Scottish marine waters during late 2014".
"The Scottish Government is working with Scotland's salmon farming industry and representatives of the wild salmon sector on a strategic programme of further research that includes a study to explore any impacts of sea lice from fish farming in Scotland," he said.
Loch Duart Ltd said in a statement: "As Loch Duart is the only sole operator in a reporting area, it has become a target for the anti-salmon farming activists.
"Loch Duart is delighted to say that our considerable spend on research and development over the last three years is beginning to pay off and we expect to see a significant decline in lice numbers over the next months."