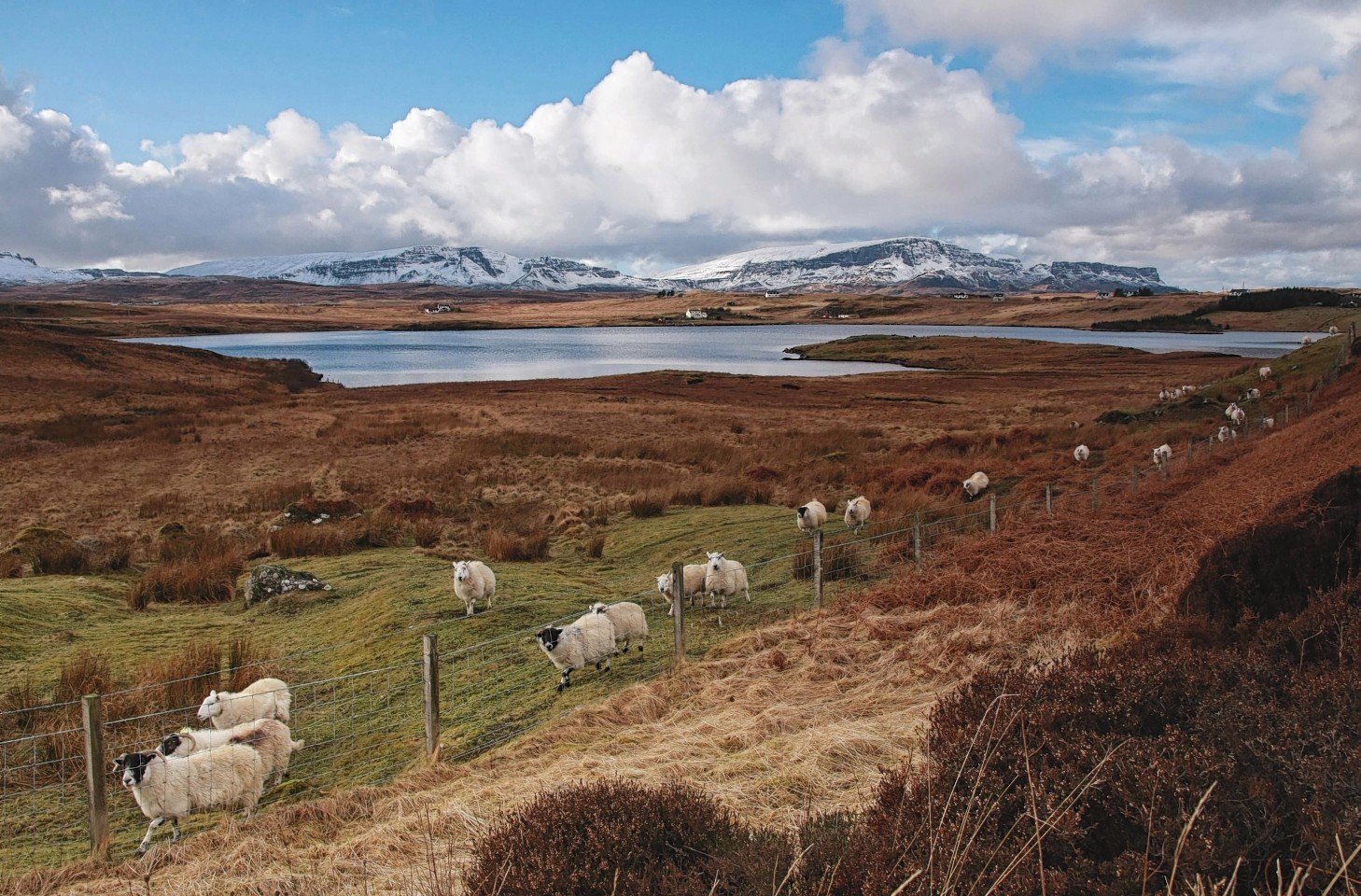 A major rescue operation is underway after 21 pilot whales stranded on the isle of Skye.
British Divers Marine Life Rescue (BDMLR) volunteer medics and locals are currently involved in the rescue of the pod of whales that have stranded near Staffin.
Having been alerted by Hebridean Whale and Dolphin Trust (HWDT) and locals yesterday to pilot whales off Staffin at 4.30pm, a team was tasked to observe the whales in case of problems.
This morning at around 4am the team on the island were told that a stranding was happening at Brogaig Bay, where 21 animals had stranded, with two already dead.
The team were able to refloat 18 and one, a pregnant female, was put in pontoons ready to refloat but sadly the calf was discovered to be already dead by a local vet attending the rescue. As this female would sadly not survive, a local marksman was called by the vet and she was humanely euthanised.
Later this morning, 10 of the refloated animals restranded on Staffin Island itself and are being given first aid by the BDMLR team.
A BDMLR spokesman said: "They are not in an easy position as have stranded awkwardly on rocks, meaning it is difficult to relieve the pressure on their bodies.
"Updates will be given as they happen.
"Many thanks to all who are involved in this rescue – BDMLR volunteers, vets, MCA, Police, Marine Scotland and the many locals who have been at the heart of activity."