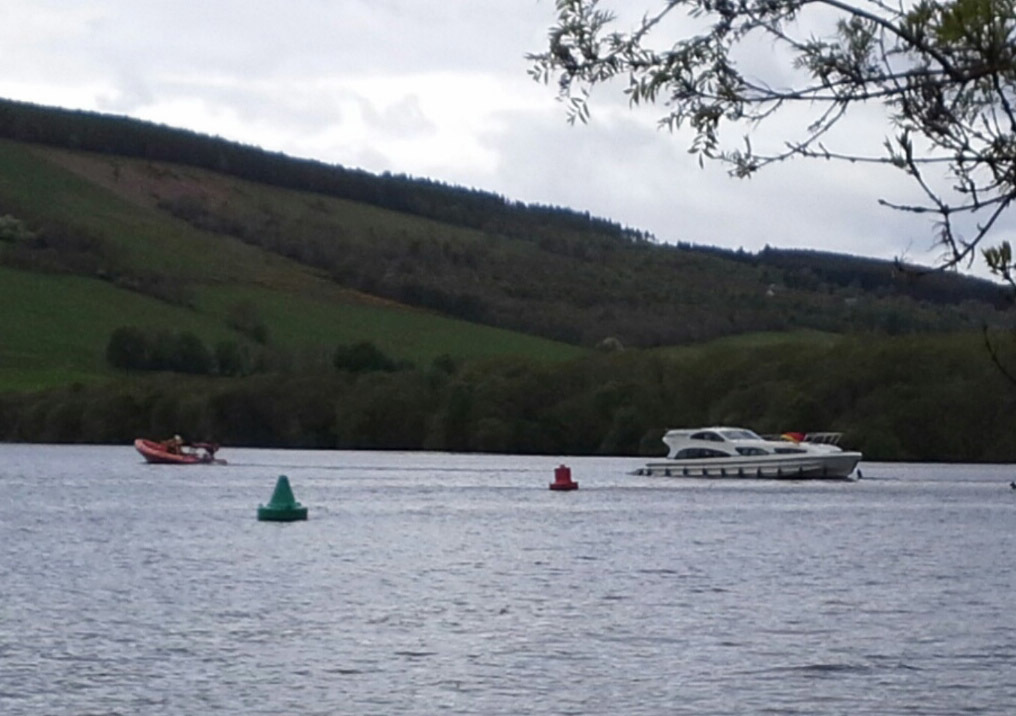 A group of German holidaymakers have been rescued after their cabin-cruiser ran aground leaving a Loch Ness harbour.
The tourists ran aground on a bank of rocks, silt and mud while leaving Urquhart harbour, within sight of the RNLI Loch Ness lifeboat station.
Two lifeboat crew members were at the station when the boat was reported in trouble just after 11am yesterday.
None of the four occupants of the cruiser, who are on a fishing holiday, were injured and the boat was not found to be badly damaged when it was recovered.
Lifeboat crew members believe that the holidaymakers had made the turn to exit the bay two soon and ended up "hard aground".
The crew said that the loch conditions as "a bit choppy" but "not especially challenging".
Crew members Vivian Bailey, Stuart Latham used the Atlantic 75 class lifeboat Colin James Daniel to pull the cruiser off the rocks with a tow line.
Ms Bailey said: "I was at the lifeboat station with our operations manager when we were alerted to the cruiser aground only 200m (650ft) from the lifeboat station.
"Luckily another two crew members arrived rapidly and we were able to assist the cruiser within minutes."
After the lifeboat had accompanied the cruiser to the safety of Urquhart Harbour, members of the Inverness Coastguard team checked the cruiser over and found no damage.
Lifeboat crew member Martin Douglas, who was not present on the rescue said that the call-out had been "good practice".
He added: "All was well ended that well here but there is always potential for more serious repercussions in something like this.
"They have basically tried to turn a bit to soon and cut the corner which is obviously not possible.
"People who are familiar with the water there know where they can and can't go but it is always better to play safe when you don't know the area."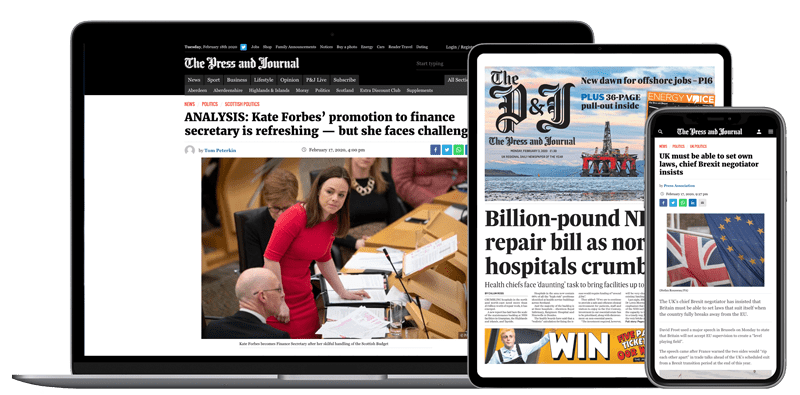 Help support quality local journalism … become a digital subscriber to The Press and Journal
For as little as £5.99 a month you can access all of our content, including Premium articles.
Subscribe