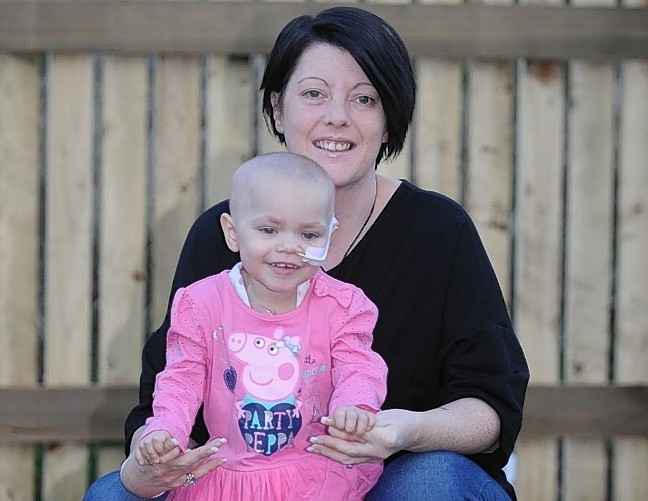 A cavalcade of north musicians will stage a benefit concert for a Moray toddler who needs to go to America for cancer treatment.
Forres three-year-old Eileidh Paterson has battled an aggressive form of childhood cancer since last May.
She is now nearing the end of her treatment and an appeal set up by her mum Gail Paterson to raise £100,000 so she can go to the US for drugs that could prevent a relapse, has amassed around 90% of its target sum.
Later this month, a group of north east music acts will take to the stage at the Inverness Ironworks to help edge the collection towards its total.
In addition to nine popular local bands, organisers are appealing for a famous face to help boost the profile of the event.
Gig organiser Kathleen Roberts, who is originally from Inverness but now lives in Fochabers, said that as the mother of a three-year-old daughter, Eileidh's appeal had a special relevancy to her.
The full-time mum said: "My own girl, Olivia, is just six months younger than Eileidh and I can't imagine how I would feel were something like this to happen to her.
"I really wanted to do something to help.
"My older daughter Bronwen is 21, and just last week I mentioned the idea of a charity gig in passing to her.
"Bronwen has a lot of friends in the music scene, and within two days we had managed to arrange the whole thing – it just snowballed."
Mrs Roberts added: "I've contacted a few local names to see if we can sort out an emcee for the event – the more famous the better."
It is hoped that Eileidh and mum Gail will be in attendance on the evening to launch the concert, and as a reward for their tireless fudraising efforts Inverness's Kingsmills hotel has agreed to put the pair up for the night at no charge.
Mrs Roberts has also arranged for a stretch limousine to transport Ms Paterson, 37, and Eileidh to the venue.
Bands slated to play at the concert include Inverness rock act Rabbit Punch and former support act for Texas The Side.
The concert will take place at 7pm on Saturday, June 27. Tickets cost £7 and all proceeds will go towards Eileidh's appeal.
Money can be donated to the appeal at www.justgiving.com/EileidhsJourney.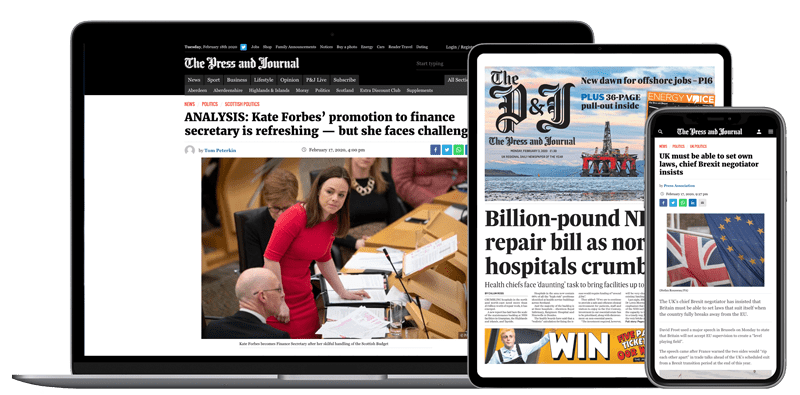 Help support quality local journalism … become a digital subscriber to The Press and Journal
For as little as £5.99 a month you can access all of our content, including Premium articles.
Subscribe