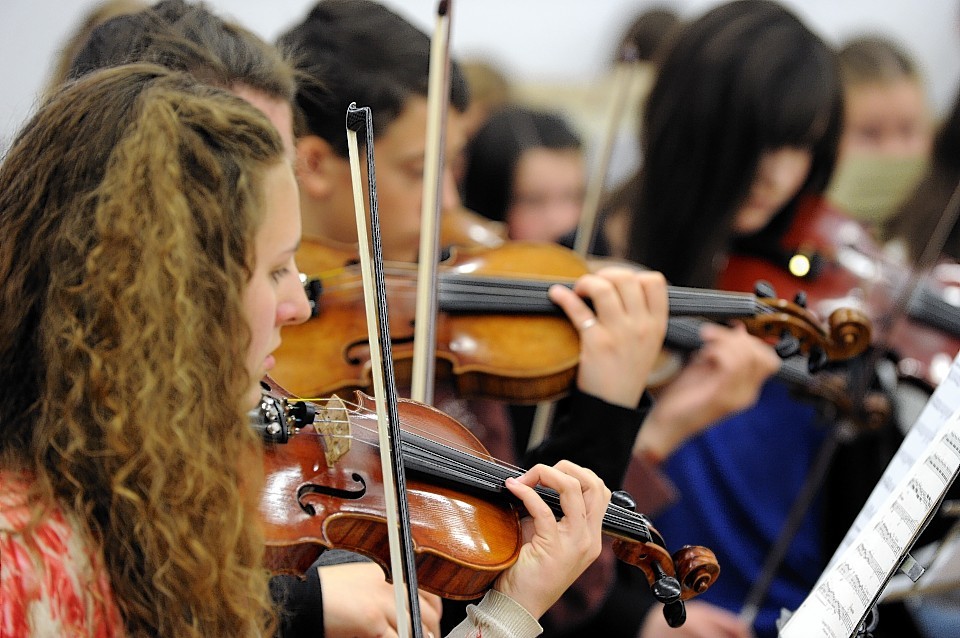 Budding classical musicians from across Moray will practice and perform the work of some of the world's best known composers during a course next month.
Moray Schools Youth Orchestra (MSYO) will rehearse over a week in July before putting on a concert showcasing their skills.
Pupils, who learn as part of Moray Council's musical centre, will perform pieces by the likes of Bizet and Tchaikovsky during the public display, before capping the evening off with a medley from the Disney film Frozen.
The scheme, involving 80 young players, will take place from Monday, July 6, until Friday, July 10, at Elgin Academy.
Moray Council's head of instrumental instruction, John Mustard said: "The course is like a summer camp for young musicians, and we're giving kids the opportunity to play in front of an audience and alongside a professional composer.
"This year we will be giving our youth orchestra the chance to perform at the closing concert too, and we hope the experience will help improve their skills.
"Most of the music is quite serious stuff so we decided to throw in the Frozen tunes as a bit of light relief."
Classes will run between 10am and 3.45pm every day, concluding with the concert in the academy's hall at 7.30pm on the Friday.
The groups will be conducted by Nigel Boddice MBE, who tutors in brass instruments at the Royal Conservatoire of Scotland in Glasgow.
The concert will feature pieces by Bach, Tchaikovsky and Faure and Verdi.
Violinist Shannon Mustard will perform Praeludium and Allegro by G Pugnani-Kreisler as a solo piece.