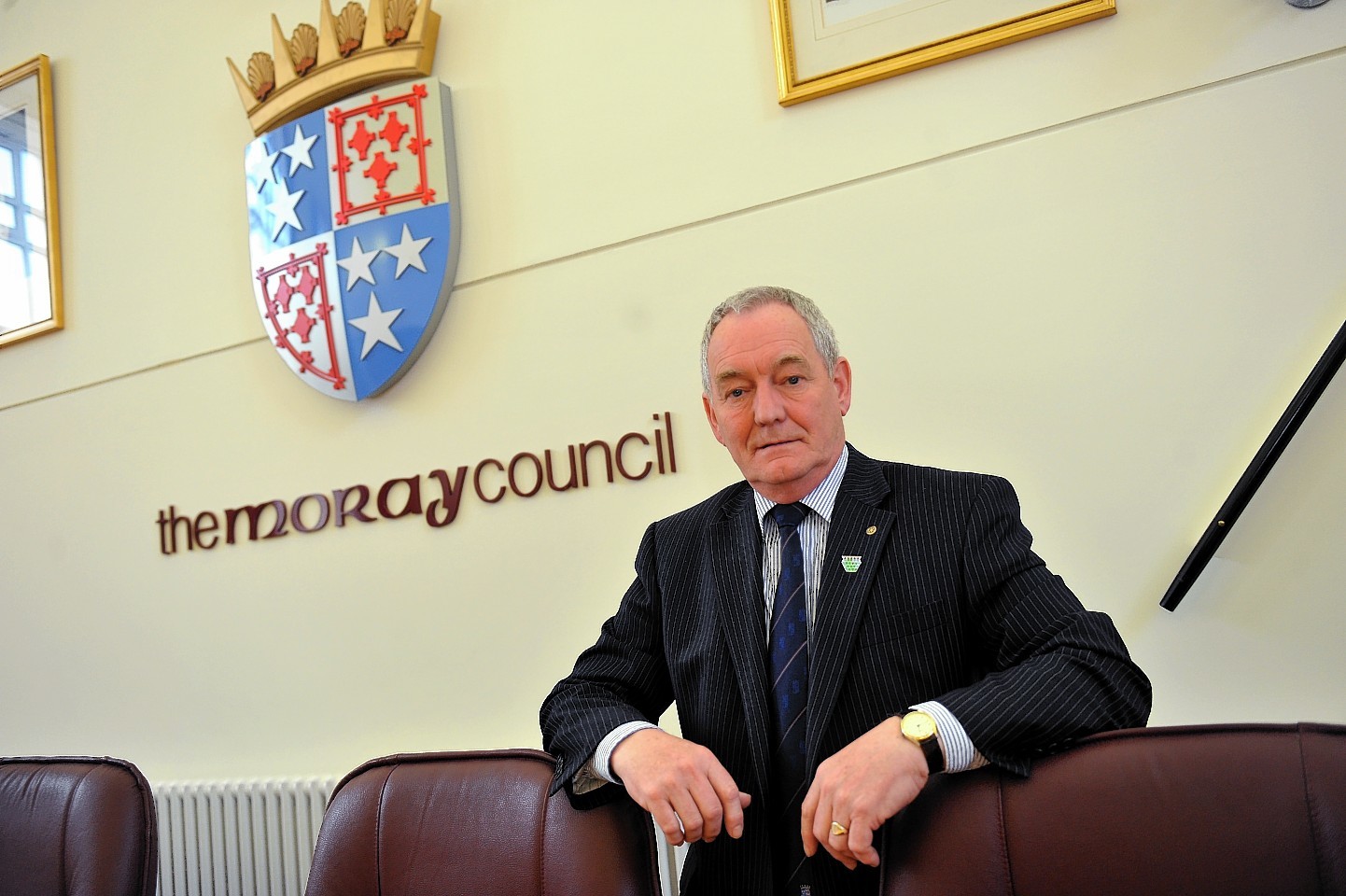 Moray councillors heard yesterday that a last-minute intervention from Scottish Water has increased the cost of a flood prevention programme by more than £80,000.
Members ultimately agreed to devote an increased amount towards the scheme at Newmill outside Keith – but not before the water authority was blasted for only recently responding to a request first issued last August.
Plans were originally approved to create flood retaining walls and a new bridge at the village in April, at a cost of £1.4million.
However, the proposals have now had to be amended after water chiefs raised concerns.
Council convener Allan Wright explained: "It was only after a feedback period ended this month that Scottish Water advised the council the scheme conflicted with one of its assets.
"We have tried to minimise these costs through amendments to the design, but the price of the diversions will amount to about £84,000."
Elgin City South councillor Graham Leadbitter said: "The community has done a huge amount of work to get us to this point, so it's extremely disappointing that Scottish Water has come in at this very late stage reporting issues with it."
Forres councillor George Alexander branded the response a "disgrace".
The proposed scheme consists of a network of ditches and culverts in fields to the north of the village, which will direct water away from Newmill.
Scottish Water did not explain its reason for the delay in responding to the council, but did say it would help the local authority with preparations for the scheme.
A spokeswoman said: "Scottish Water has contacted Moray Council regarding this matter and will continue our correspondence with regards providing assistance with phase two of the Newmill works.
"We are arranging for a representative to meet with the council on site to locate our assets and provide guidance which will assist in the process of designing and agreeing the necessary diversions."