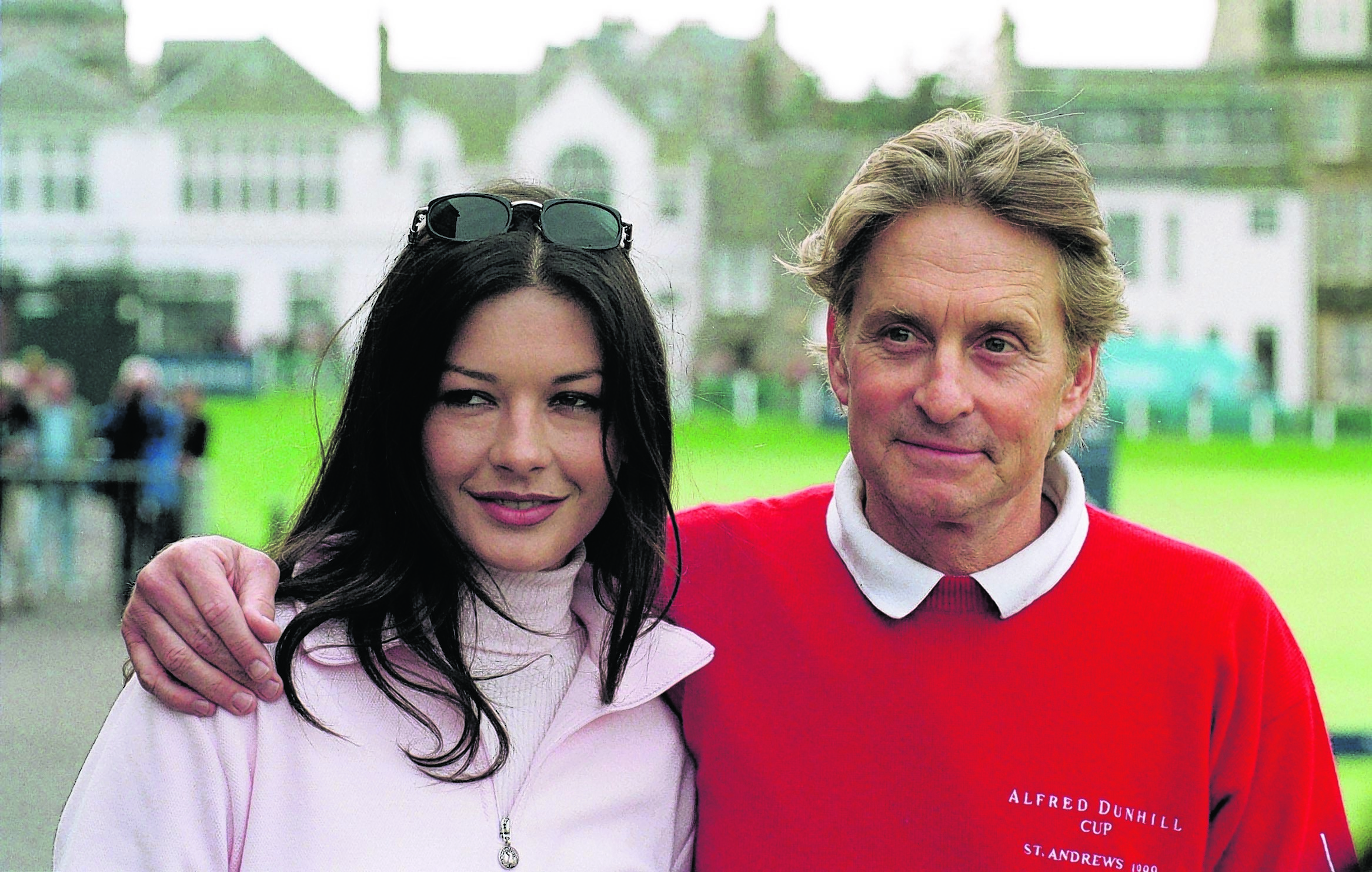 Michael Douglas has been working in the industry for more than 40 years, but it was his 14-year-old son Dylan who advised him to accept his latest role.
"He was like my agent. He said, 'You don't understand Dad, there's a whole audience out there who doesn't know who you are'," says the 70-year-old and two-time Oscar-winner, laughing.
Douglas is referring to Ant-Man (in cinemas now), the latest addition to the Marvel Cinematic Universe in which he plays Dr Hank Pym, the inventor of a substance which enables people to shrink in scale but possess super-human strength.
Realising its potential to be exploited by baddies, he hides the technology, until circumstances call for it to be unearthed, and Hank finds an unlikely protegee in ex-con Scott Lang, played by This Is 40's Paul Rudd.
Douglas admits he had to Google the 46-year-old actor, whose CV almost entirely features comedy movies.
"But Marvel has the same casting woman for all of their pictures (which includes the Avengers franchise) and they make some interesting choices. Now I see what they were trying to do, and Paul's the perfect choice."
Douglas might seem an unexpected addition to the Marvel family, too.
"It's just about trying a different role. I've never done a special-effects movie before."
In fact, he was beginning to doubt whether he'd ever be asked.
"Danny DeVito and Jack Nicholson are old friends of mine, and I got jealous of their experiences playing the Penguin and Joker (in the Batman movies), so I was very happy when they asked me."
Douglas is in the middle of a busy promotional trail, and the day after this interview, appears at the movie's London premiere, with Dylan, his daughter Carys, 12, and their mother Catherine Zeta-Jones, 45.
The red carpet experience has changed dramatically over the years, he notes.
Where once the fans queued for hours to get an autograph, now they want 'selfies' with the stars on their camera phones.
"Well, you know, it's faster than an autograph," remarks Douglas, who considers himself "a dinosaur" as far as social media's concerned.
"I can't keep up with it, I'm just able to do my little one finger texting," he admits, laughing.
"But it's everywhere. My heart goes out to younger kids in the business. It's very difficult to have any privacy, or to make a mistake and not have it exposed everywhere."
Born in New Jersey, Douglas attended Choate Rosemary Hall, an elite private school, and spent his summers with his father on movie sets.
After studying drama at the University of California, he moved to New York to continue his training, eventually landing his first big break in the 1969 TV drama The Experiment.
Over the next few years, he appeared in off-Broadway productions and on screen, primarily on TV, with an Emmy-winning performance as the sidekick in police series The Streets Of San Francisco, which ran from 1972 to 1976.
During the annual breaks in the series' shooting schedule, Douglas devoted most of his time to developing his film production company.
He produced 1975's One Flew Over The Cuckoo's Nest starring Jack Nicholson, followed by 1979's The China Syndrome, where he worked with Jack Lemmon.
Douglas recalls he had one favour to ask of the legendary star. "I admired his acting, but he had to play a Navy Commander so had to get rid of that wonderful, nervous gesture," he says, mimicking the tic.
"And then Jack teased me, saying, 'The one thing with Michael as a producer is, he hits you with a 1,000 powder puffs. He says it nicely but a 1,000 times'."
As a producer, the projects came thick and fast, but at the time, Douglas was finding it "very difficult" to get steady work as an actor.
He did, of course, eventually make a successful transition, and produced and starred in romantic adventure Romancing The Stone, alongside Kathleen Turner.
The movie's success proved a turning point for Douglas, and career-defining roles in 1987's Fatal Attraction and Wall Street soon followed.
The latter performance, as ruthless corporate raider Gordon Gekko, earned him the Academy Award for Best Actor.
"Villainy brings tremendous success to careers," Douglas muses. "When you look at the Oscars, it's pretty much every year (that somebody playing a villain wins), except for people (playing a character) with some kind of health issue.
"My father's career; he did six or seven pictures as the sensitive young man before he did Champion and he got an Oscar nomination. I think I learned the same thing."
In the ensuing years, Douglas appeared in the likes of Basic Instinct, Falling Down and Traffic, while behind the scenes, worked on Flatliners, Face/Off and The Rainmaker.
In 2013, he returned to his roots with the TV movie Behind The Candelabra, based on the life of Liberace and his partner Scott Thorson, played by Matt Damon.
It went on to achieve wide critical acclaim, an experience Douglas says was an "eye-opener", given the project was turned down by every film studio.
"I've made some little independent pictures, like King Of California and Solitary Man, pictures I really like but no one's seen, and it became a little depressing. This showed me you can still get an audience," says Douglas.
"I'm not as concerned with my role as much as I am with the movie," he notes. "I would rather have a smaller part in a good movie, than star in a bad one."