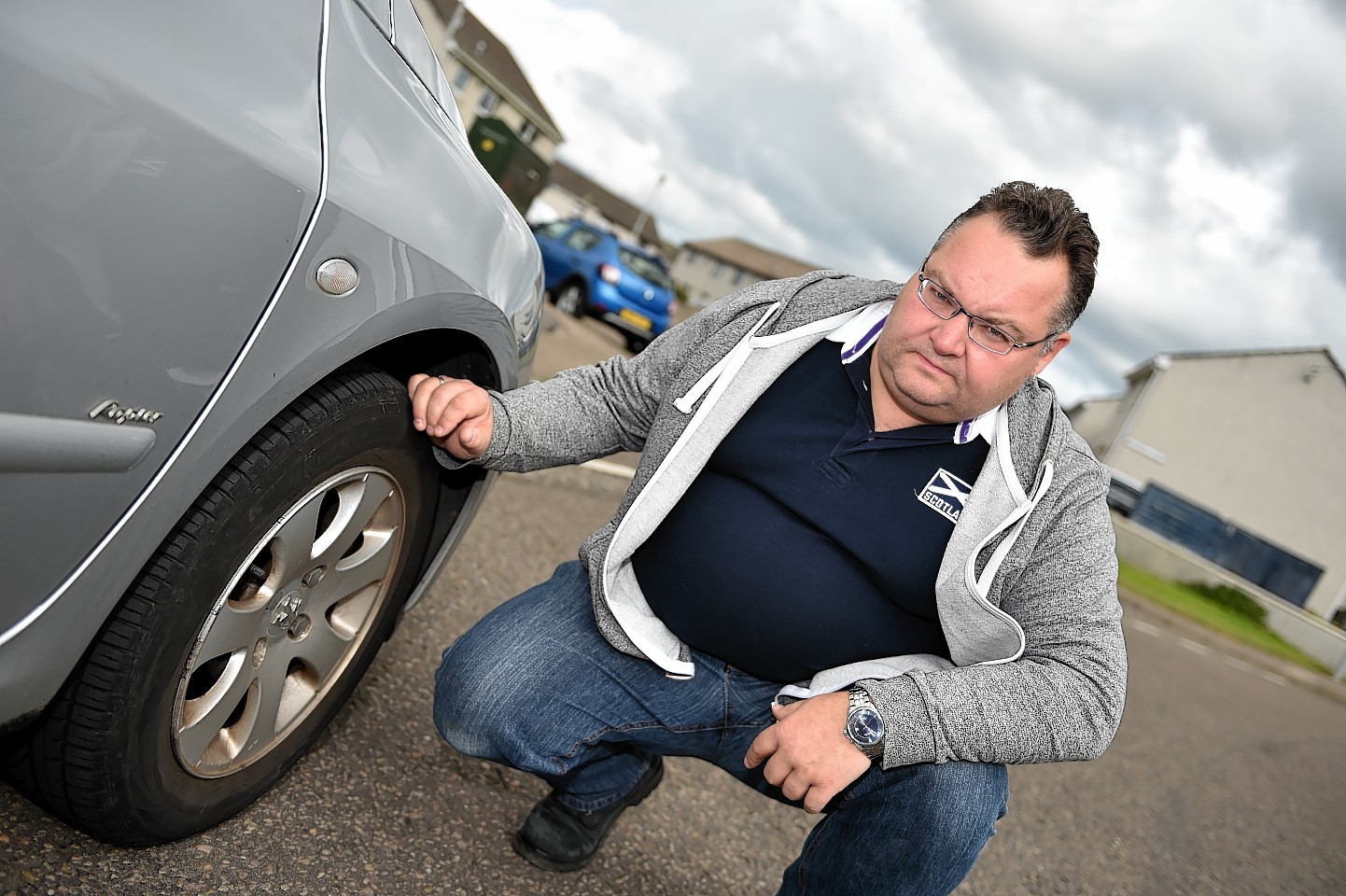 A Moray community is living in fear after being at the centre of a malicious vandalism spree.
Carpet tacks have been scattered across the road in the Anderson Drive area of Elgin for the past few months, causing thousands of pounds of damage to residents' vehicles.
The last incident happened just last week and police yesterday renewed an appeal for locals to be vigilant and report any suspicious activity.
Residents in neighbouring Bezack Street and Murray Street have also fallen victim to the tacks, which tend to be dropped in the middle of road entrances and at junctions.
Elgin City South councillor Graham Leadbitter visited Anderson Drive yesterday to hear locals' concerns.
He said: "This issue has been ongoing in this area of Elgin for months.
"The nature of these incidents is concerning, with damage to vehicles and a danger being posed to drivers, passengers and others in the area.
"There is also an obvious concern for pets that could be seriously injured by tacks being strewn on the road.
"Any help police officers can get to stop this dangerous, and downright idiotic, anti-social behaviour will be very welcome indeed."
One Anderson Drive resident, who did not want to be identified for fear of reprisals, said: "I think this has affected everybody on the street, it's getting beyond a joke now.
"It has happened to me, when you are driving and watching the road you are very unlikely to notice tacks directly in front of the car."
Investigating officer PC Roddy MacLeod said: "These are senseless and indiscriminate acts which can have a significant impact on members of the public.
"I don't need to spell out the hazard that damaged car tyres can cause, let alone the financial impact to the many victims.
"While we have been increasing patrols in the area, I would urge local residents to be vigilant and to report any suspicious activity to police."