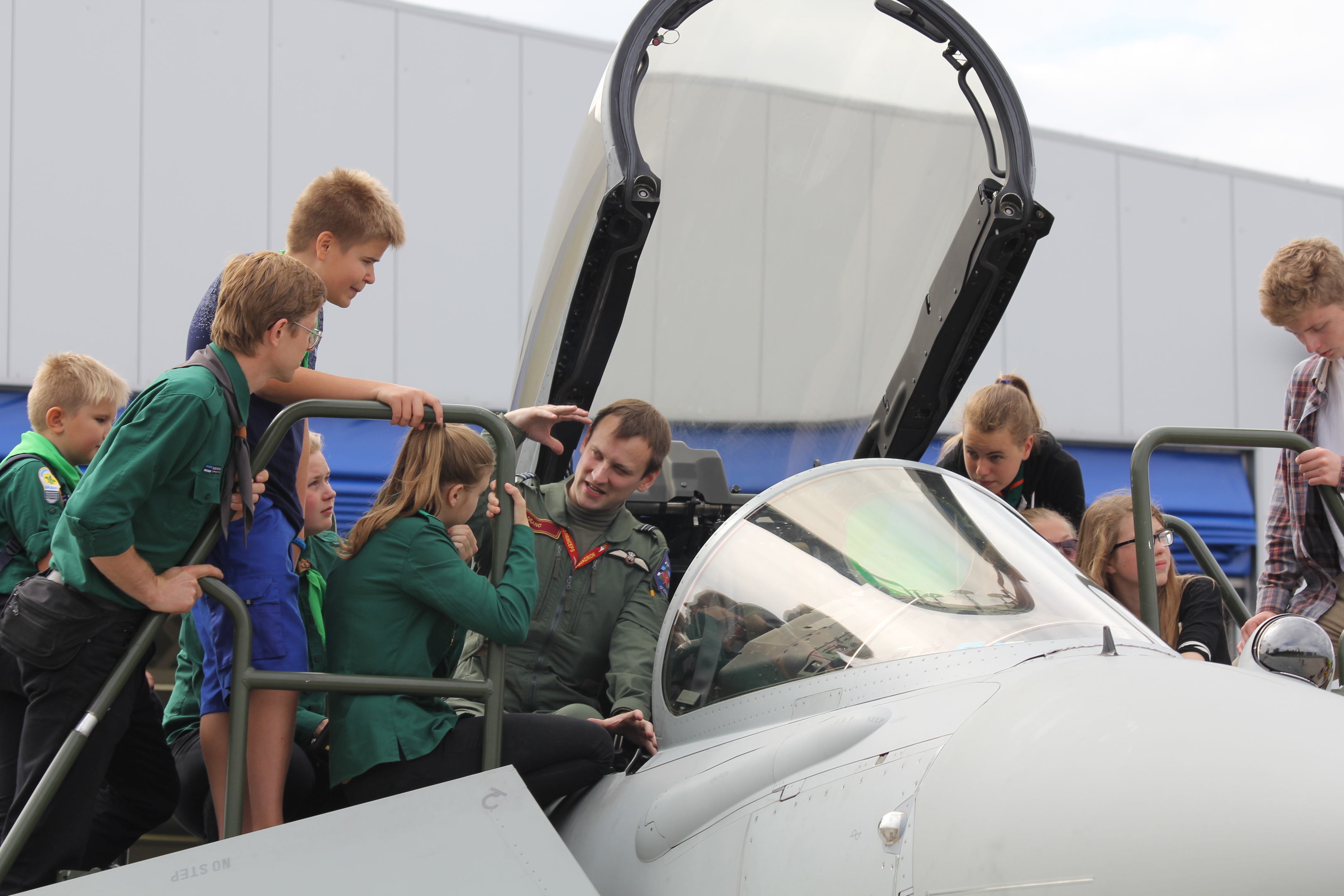 RAF Lossiemouth fighter pilots stationed in Estonia took a break from driving Russian aircraft from Baltic airspace to show off the wonder of their jets to local youngsters.
Typhoon crews have been battling to keep the skies above the Eastern European nation free from invading forces since April.
Recently, they took on a mission of a different nature when they guided a group of scouts from all over the country around their Amari base.
RAF bosses invited more than 30 youngsters to tour the site and enjoy full access to the Typhoon crafts.
Top guns from the Moray base explained the complexities of the fighter jets to the captivated gathering.
Wing commander Stu Smiley said: "It was a pleasure to show them around.
"We are here to give assurance to the Estonians that the UK is here in partnership with NATO and the Baltic states, and that includes the scouting and youth community.
"We could tell the scouts were very excited to see our Typhoon aircraft, and we all had a great time."
Estonian fire engines, which are co-manned between RAF firefighters and the Estonian air force, were also on display.
The visit was coordinated by the UK Ambassador to Estonia, Chris Holtby.
Mr Holtby said: "Estonian scouts are well aware of both the origins of scouting in the UK, as well as the close defence partnership between the UK and Estonia.
"This visit gave the youngsters a chance to meet and see at first hand the people and the equipment from the UK who are helping maintain peace and security now in the Baltic region."
The RAF detachment, comprising more than 120 personnel, will be stationed in Estonia until the end of this month.
Two armed aircraft from Lossiemouth are on constant alert to intercept Russian aircraft and drive them from the region.