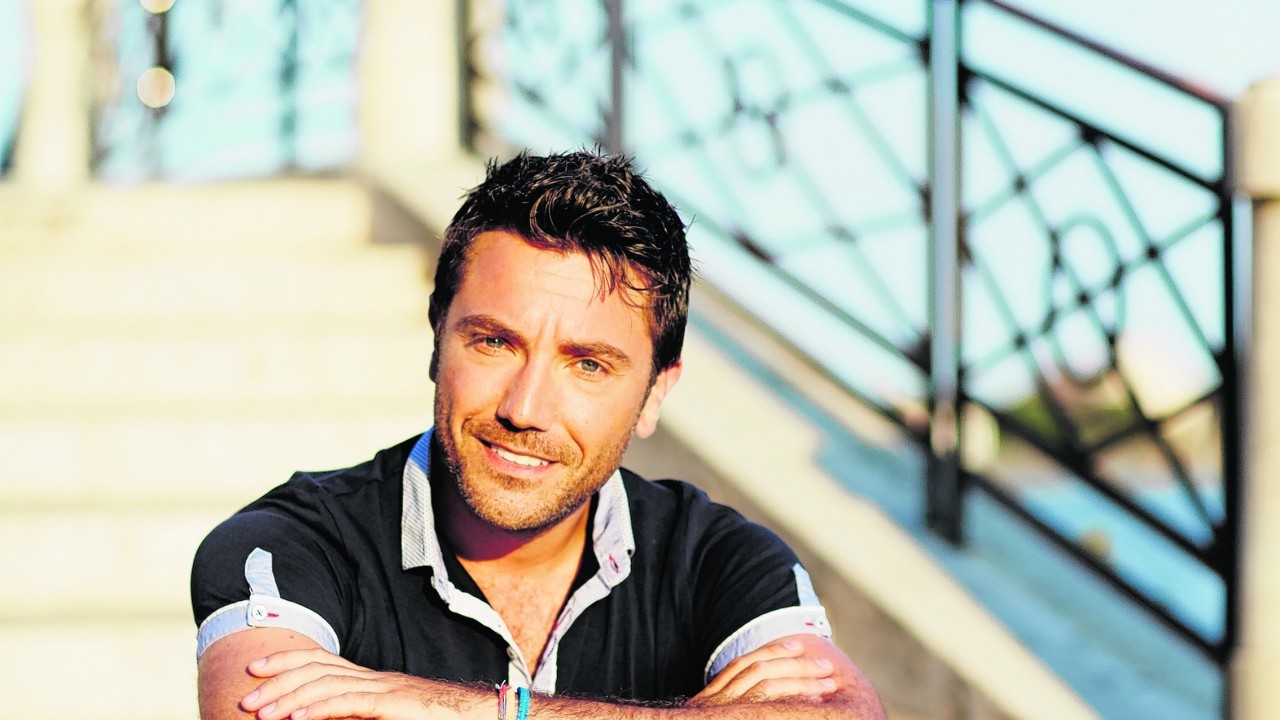 Celebrity chef Gino D'Acampo is ready to add some extra sparkle to bonfire night in Aberdeen, writes Susan Welsh
Chefs have become the new rock'n'roll stars, capturing huge viewing figures on TV and filling theatres with live shows. Among them is one who stands out from the crowd – Italian superstar chef and all-round entertainer, Gino D'Acampo.
Gino, who smiles, giggles and is deliciously flirtatious throughout our interview, is one of those rare breeds who appeals to all ages.
He's preparing to wow north-east audiences when he brings his Italian Escape tour to
the Aberdeen Music Hall on Thursday, November 5.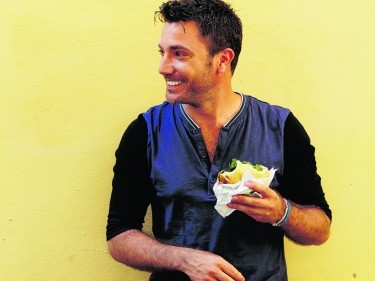 Starting our chat by yelling a cheerful, "Bonjourno Susan" in that instantly recognisable sing-song voice of his, his first concern is to
how the weather is. When told, at this point the sun has made only the rarest of appearances, he's quick to point out that this is a good thing.
"We must learn as humans to always see the bright side of things. Every time I come to Scotland I'm struck by the charm of its greyness and 'freezi-ness'. Joking aside, if I go to Scotland and it's too hot I feel like I could be anywhere, certainly not Scotland, so I don't like it."
As his show is in November, we can pretty much guarantee the sun won't be splitting the pavements that day, so that should make him feel happy.
Gino, who has visited Aberdeen several times, is a fun-loving chap who says he feels at home in Scotland because of the Scottish attitude to life.
"I love the Scots. They know how to party and are very family orientated, very polite and generous. There's a lot of similarities between their outlook on life and the Italian way of life," said Gino, who is married to Jessica and has three children, Luciano, Rocco and Mia.
"I fell in love with my wife 20 years ago and we are still going strong," said Gino, who is very interested when I mention his wife Jessica's maiden name, Morrison, is Scottish and the Morrison clan hails from the Isle of Lewis.
"Her dad is from Turin, so I'm going to write this down and tell her as she'll be very interested to know where her family name comes from. Maybe I can do some research on it when I come to Aberdeen or try to get the Who Do You Think You Are TV show involved," he joked.
During his show, he'll discuss his background and love of Italy, cook some of his favourite signature dishes, and add a heavy sprinkling of audience participation, to whip up what promises to be a lively theatre show in Aberdeen.
"Aberdeen is known for its seafood which is a product I'm very keen on, while I've always been impressed by the local, seasonal produce. I'll also cook some dishes from the show, Gino's Italian Escape.
"The theatre show is a great opportunity to tell and show everybody what I've learned in the last three years. Having the audience watching everything I cook is great because a lot of the time my job is to be in front of the camera, but if there's an opportunity to cook, I'll always take it."
Born in Napoli in the south of Italy into a large family, Gino grew up eating very traditional food, simple dishes based on fresh and healthy fruit, vegetables, fish and meat.
"My grandfather was a chef and when I was 12, I started working in his restaurant, washing pots and pans and peeling potatoes. He said that a good recipe doesn't need many ingredients because if the ingredients are good quality and full of flavour, why do you have to cover up or change their taste," said Gino.
"I've been busy this year with the new restaurants, filming and finishing off writing my new cookery book, which is why I'm looking forward to the tour as it lets me get out and about to speak to people. There's always a Q&A and people can ask me, within limits, anything they want."
When I suggest his reputation for giving straight, honest answers meant no question was off limits, he laughed, loudly.
"You're right. I'm not one of these people who starts out saying, don't ask me about this or that. But if you have paid to come to a theatre to see me, then what you don't want is someone putting me on the spot or putting a negative spin on proceedings. People come to enjoy themselves, listen to my stories about food, Italy and of course the show, Celebrity Juice, as that's part of what I do."
Appearances on shows such as Ready, Steady, Cook, Saturday Kitchen, This Morning and Let's Do Lunch with Gino & Mel, as well as his own cookery programmes made Gino one of the best-loved celebrity chefs, but he's also won a special place in viewers' hearts through shows such as I'm A Celebrity – Get Me Out Of Here! and the aforementioned, often outrageous, Celebrity Juice, which stars Leigh Frances (aka Keith Lemon), Fearne Cotton and Holly Willoughby.
"I think the most outrageous thing I've done is sign myself up for the show. You only see 40 minutes on TV but we film for three and a half hours and what you see is not half as funny as what the studio audience sees – that really is outrageous. Keith Lemon is a wonderful character yet very unpredictable and crazy. I've known Fearne, Holly and Leigh for a long time now so for me, recording Celebrity Juice is like going to the pub and spending a few hours with your mates. And I get paid – how about that?"
Tickets for the show at Aberdeen Music Hall, on November 5, are priced at £25 per person. Meet and greet packages are also available. Visit www.aberdeenperformingarts.com for details.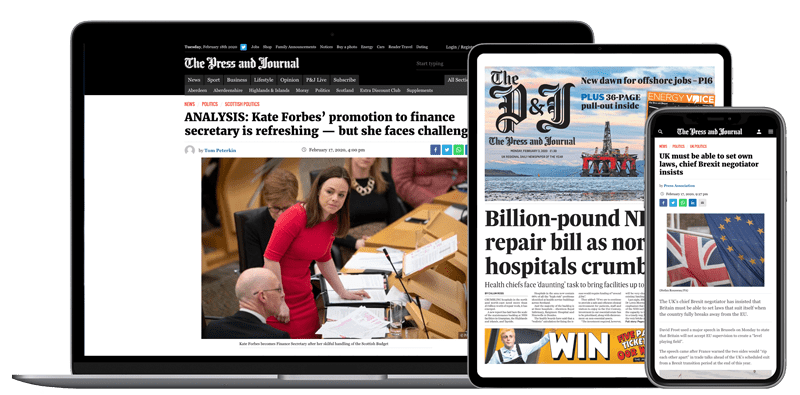 Help support quality local journalism … become a digital subscriber to The Press and Journal
For as little as £5.99 a month you can access all of our content, including Premium articles.
Subscribe