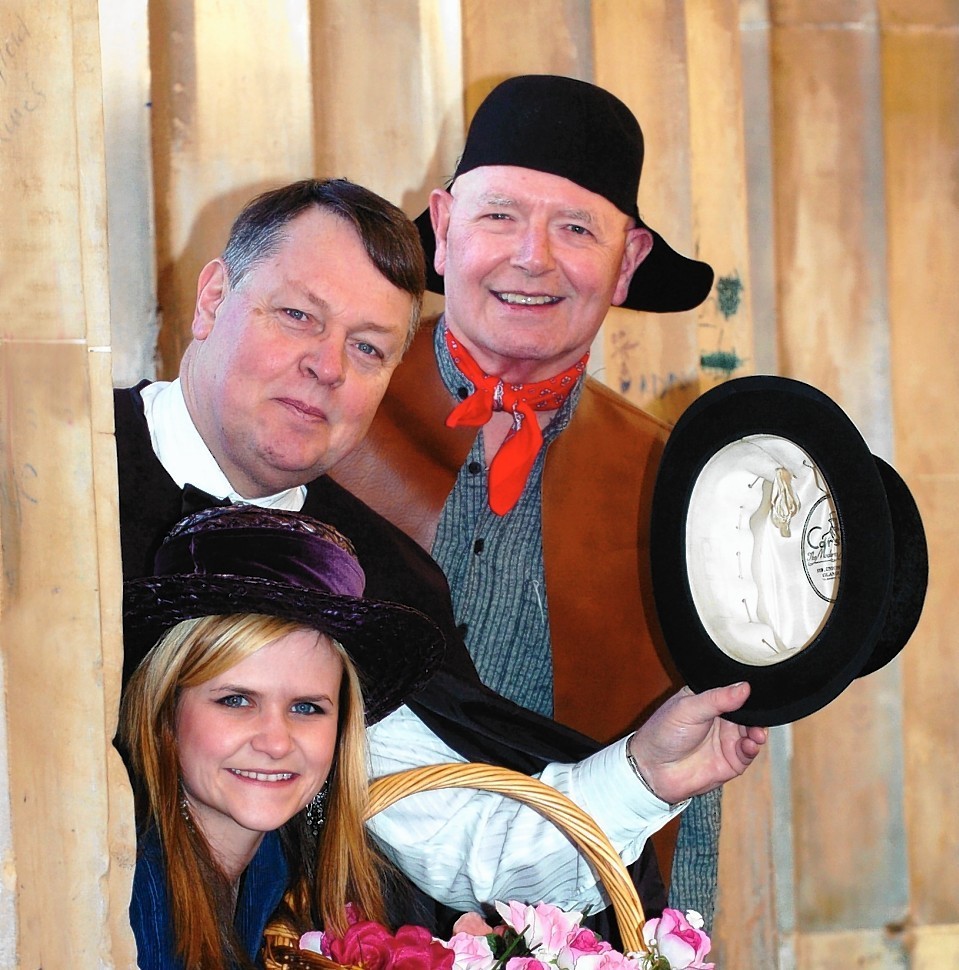 A Moray musical theatre group has begun rehearsals for its landmark 50th anniversary show.
Elgin Musical Theatre was launched in 1966, and since then it members have brought the spirit of Broadway to the town with productions ranging from My Fair Lady to Hello, Dolly.
Next year, it will celebrate five decades of performing in the town with a musical reworking of the comedy film Sister Act.
For one member, the upcoming show will be his 50th consecutive stage appearance for the group.
John Marshall, 75, from Elgin, said: "I was part of the very first Elgin Musical Theatre performance in 1966.
"At that time we didn't have the money to stage a full show, so we performed a selection of Gilbert and Sullivan songs to raise enough cash for a proper production the following year.
"In 1967 we staged the Gilbert and Sullivan piece The Mikado, and I've played Pooh-Bah in the show three times now."
He added: "I have lots of fond memories from my time, and some funny ones.
"I once had to swing onto stage on a rope from the balcony of Elgin Town Hall, and ended up crashing into a solid lump of scenery at the other end of the set."
Group chairman, Ken Smith, said that as well as marking the company's history, the upcoming production was an attempt to attract new members to ensure its future.
He said: "We chose to perform Sister Act as it's a relatively recent work, and it's well-known to most ages.
"Although this is our 50th year, we're not a load of fuddy-duddies and we're still interested in putting on cutting edge shows.
"We are looking to recruit younger members, and attract a younger crowd to our productions."
The group was originally formed at the beginning of the 20th century but it fell into abeyance in the 1930s.
It was revived in 1966, as Elgin Operatic Society and it changed its name in 2005 to appeal to a wider audience.
The group gathered at the town's Holy Trinity Church Hall last night to begin practice sessions for the Sister Act Show.
The production will run for a week next March.
The musical adaptation of the famous Whoopi Goldberg film was first staged in London's West End in 2009.