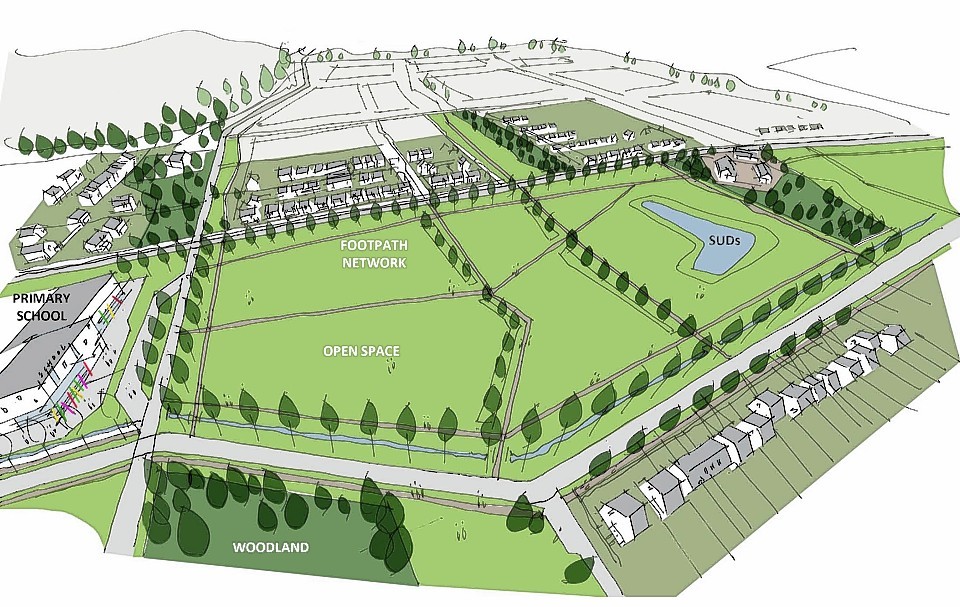 A massive housing expansion which could reshape the future of a Moray town will go before councillors next week.
Plans for 1,500 new homes in the north of Elgin have been finalised and are expected to be approved by elected members on Tuesday.
The proposal for a housing complex and business park in the Findrassie area, by Lossiemouth Road, will take more than 20 years to build.
Developers expect the design will eventually include a new primary school.
The council's economic development and infrastructure services committee will be asked to back a blueprint for the 112 hectare site.
If approved, the document will go out to public consultation.
The draft was prepared by the landowner, Pitgaveney Estate, with help from chartered surveyors Savills-Smiths Gore.
Planning advisor to the surveyors, Donald Lunan, hailed the significance of public workshops held in Elgin during April in fine-tuning the plans.
Mr Lunan said: "People acknowledged what was good about the plans, and told us what they weren't going to accept, and we took those ideas away and incorporated them in our masterplan.
"This proposal has had remarkably good public endorsement."
He added: "There is almost certainly going to be a new school and community facilities as well – we want to create a complete neighbourhood.
"This is as big as when Elgin borough incorporated New Elgin – it's very significant for the town."
Elgin City North councillor Kirsty Reid said the blueprint stood out as a "good example" of how to progress an expansion of such scale.
She said: "I don't think the plans have attracted much in the way of resistance, they seem very well thought out.
"This is a good example of how well received things can be if people are kept informed."
The local authority has already taken steps to prepare for an upcoming expansion in the northern part of Elgin.
Upcoming school rezoning plans take into account the expected increase in population in the area.