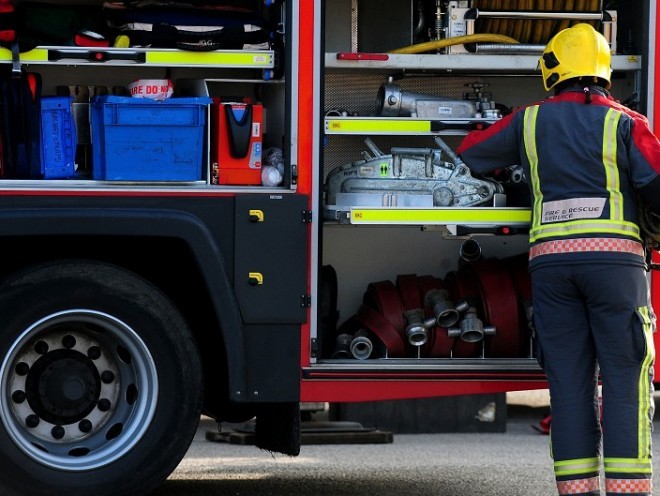 Shetland firefighters are back at a landfill site after a fire reignited there this morning.
Five appliances are tackling a fire at Gremista after spending eight hours dealing with a blaze there yesterday.
Highlands and Islands Airports Ltd's airport fire service and Shetland Islands Council have supplied a water bowser each to assist the crews, who are using four main jets, breathing apparatus, a ground monitor and a portable pump to fight the fire.
Diggers are also being used to help spread out the fire load.
SFRS station manager Graham Clark, said: "We are working closely with Shetland Islands Council's environmental services department and they say there are pleased with the way our crews are working closely with partners to bring the incident to as swift a conclusion as possible.
"With fires within landfill sites the chance of re-ignition is fairly high due to the nature of landfill. There is always a chance there will be pockets of fire which are not detectable."
A spokesperson from the Scottish Environment Protection Agency (Sepa) said: "A Sepa officer has attended the site, which is licensed to handle non-hazardous waste, to investigate.
"We understand that a further fire was reported this morning and SFRS were called back to scene. Sepa is in contact with all relevant partner organisations and will continue to monitor the situation.
"We would advise members of the public to contact our pollution hotline on 0800 80 70 60 to report any potential pollution events."
Yesterday's fire was reported at 8.46am.
Three appliances, two from Lerwick and one from Scalloway were involved. Crews in breathing apparatus used three main jets and a ground monitor to tackle the fire.
They also received assistance from partners at Shetland Islands Council who provided two diggers to help spread the fire load and make it easier to extinguish.
The last crews left the scene last night at 9.30pm.