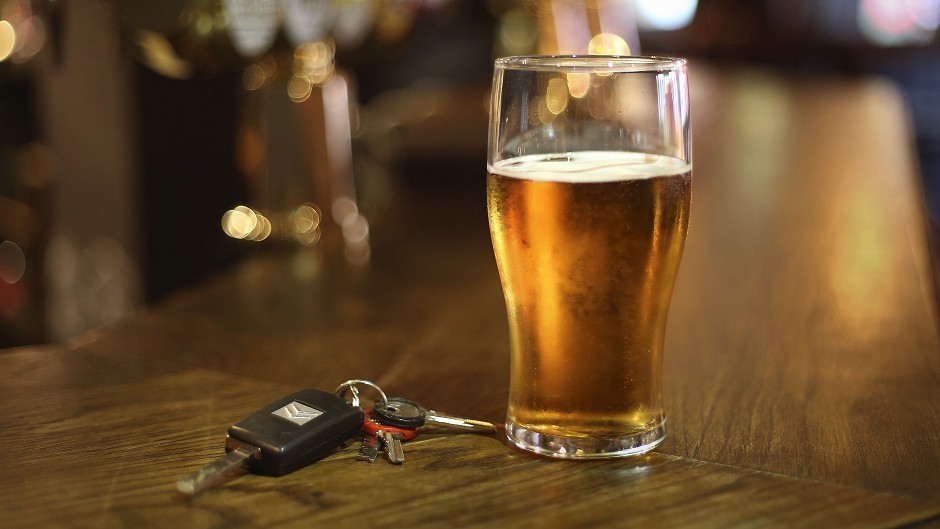 Seven people were caught driving under the influence of drink or drugs in Aberdeenshire and Moray at the weekend.
Five men and two women, aged between 23 and 73, were caught in separate incidents as part of road policing campaign Operation Cedar.
Four men and a woman were due to appear at Peterhead and Elgin sheriff courts yesterday.
The other two will appear at Peterhead Sheriff Court at a later date.
Sergeant Rob Warnock expressed "disappointment" that north-east drivers continued to flout drink-driving laws.
He said: "There has been a number of fatal and serious collisions on roads in Aberdeenshire and Moray where alcohol and drugs have been a factor and it is disappointing that individuals are still putting themselves and others at risk.
"We are determined to do everything we can to make our roads safer and we actively respond to any reports by the public where driving under the influence of alcohol or drugs is suspected as doing so can have devastating consequences.
"The safety of all road users and working to reduce the number of casualties on our roads is our number one priority and this is reflected in the ongoing work under the Operation Cedar initiative."
Operation Cedar (Challenge Educate Detect and Reduce) was launched in May 2014, and last month it was revealed that the number of people killed and seriously injured on Aberdeenshire and Moray roads has dropped in the past year.
Between April and June 2014, 10 people were killed on roads in the two regions, whilst this year there were six fatalities – a 23.1% drop.
Anyone with information on people driving after consuming drugs or alcohol are urged to call Crimestoppers on 0800 555 111.