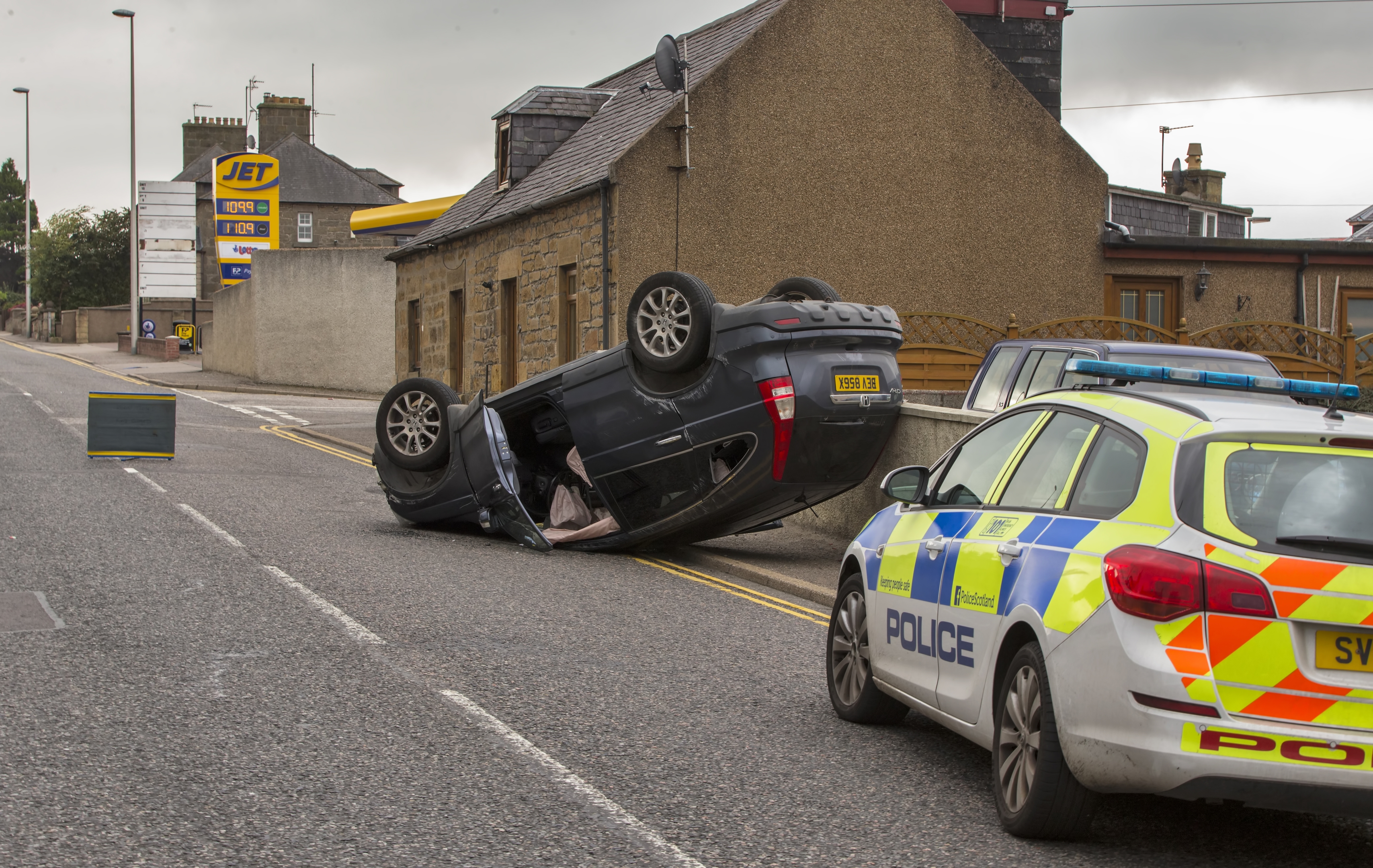 A woman was taken to hospital yesterday after her car mounted a pavement, overturned and smashed through a brick wall.
The white Audi A3 and a grey Honda CRV landed in a garden after being involved in a collision with a white Audi A3 in New Elgin.
The accident happened in Main Street around 12.15pm yesterday near the Land Street junction.
The injured woman was taken to Dr Gray's Hospital in Elgin.
Police, ambulance and fire crews all went to the scene and traffic diversions were put in place.
Residents who saw the drama unfold said it was only a matter of time before there was a fatality on the busy stretch of the A941.
Owner of the Rosebank House bed and breakfast, Catherine Bisset, said: "I heard a very loud bang and just thought 'oh my God'.
"The car looked like it had gone up in the air and then spun up and down – it must have been some impact to knock that wall down.
"This road can be terrible, if anybody had been walking along the pavement then they would have been a goner.
"A lot of people criticise the idea of the Western Link Road through Elgin, but unless something is done then this will happen again and it could easily be the end of someone."
Another resident added: "My wife saw what happened and I heard a terrible noise.
"I came rushing out and phoned the ambulance, the other driver was in a real state and badly shaken up."
Ann Forteath, whose garden wall was knocked down, was not home at the time but said she got a "real shock" when she returned to find it in pieces.
The Buckie High School teacher said: "It was a shock, but bricks and mortar can be repaired and the main thing is that the lady wasn't seriously hurt."
The damaged Honda was removed from the scene before 1.30pm and Main Street was reopened.
An ambulance service spokesman said the injured female driver was in a "stable" condition.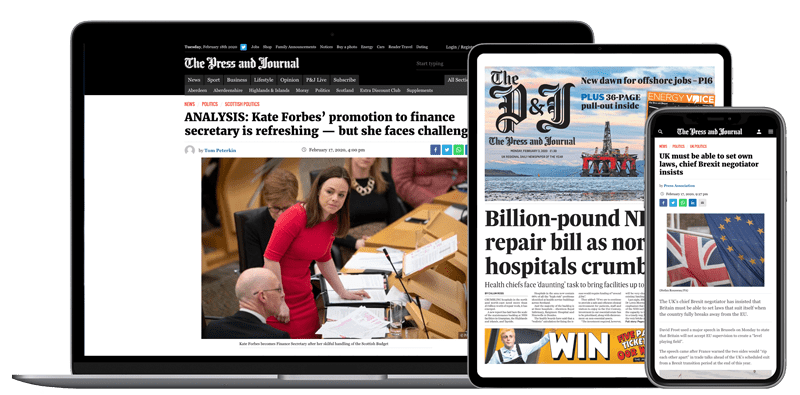 Help support quality local journalism … become a digital subscriber to The Press and Journal
For as little as £5.99 a month you can access all of our content, including Premium articles.
Subscribe