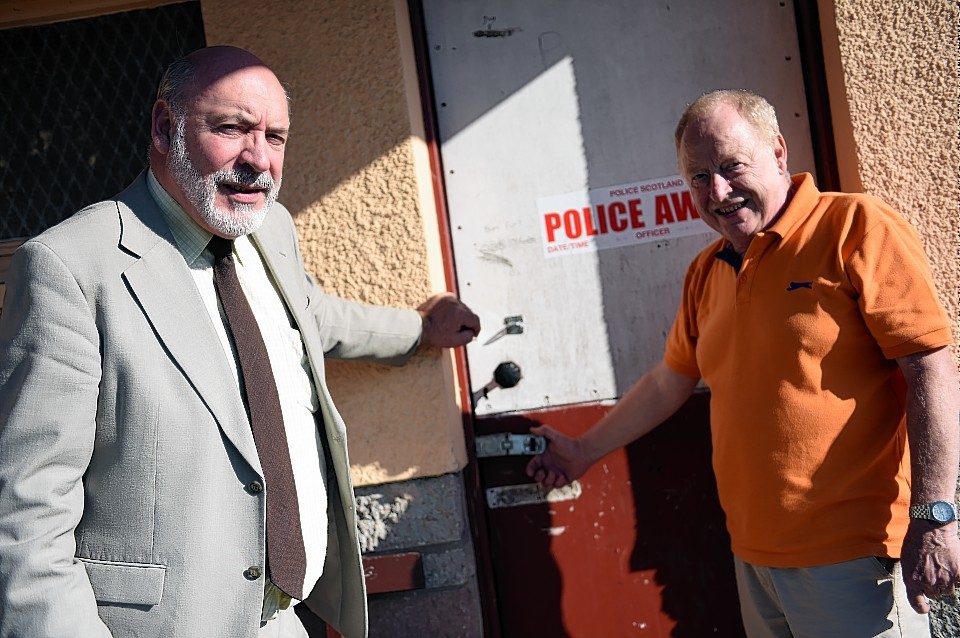 Police are sifting through CCTV to identify the culprits behind a vandalism spree in a Moray town.
There have been a string of incidents in Keith in recent weeks, including the destruction of eight decorative hanging baskets worth £400.
Troublemakers also recently broke into a former toilet block and stole electrical equipment used to help stage the town's Christmas lights display. The lights, worth £15,000, were left untouched but community leaders said it had been a real "scare".
Police attended the town's community council meeting this week, where they reported that CCTV footage which could identify the vandals was being reviewed.
Dave Carson, who as well as being a member of the community group is chairman of Keith in Flower, yesterday welcomed the progress on the case.
Mr Carson said: "The police were very positive, and we were happy with what they had to tell us.
"They said they had some leads from the CCTV footage they wanted to follow up on, so we are hopeful of an outcome in the near future."
Officers who find youngsters loitering in vandalism hotspots will now take note of their names and inform their parents of their whereabouts.
A police spokeswoman added: "We can confirm that officers are investigating the vandalism of eight community hanging baskets in Keith."
The community council's Sandy Dickson added: "There was a lot of discussion about how the police will go forward with this, and hopefully they will get to the bottom of the general vandalism we have been having."
Last week police across Moray launched a crackdown on vandalism after figures revealed instances had spiralled by 25% over the past year.
Police urged anyone with information on the incidents in Keith to contact 101.