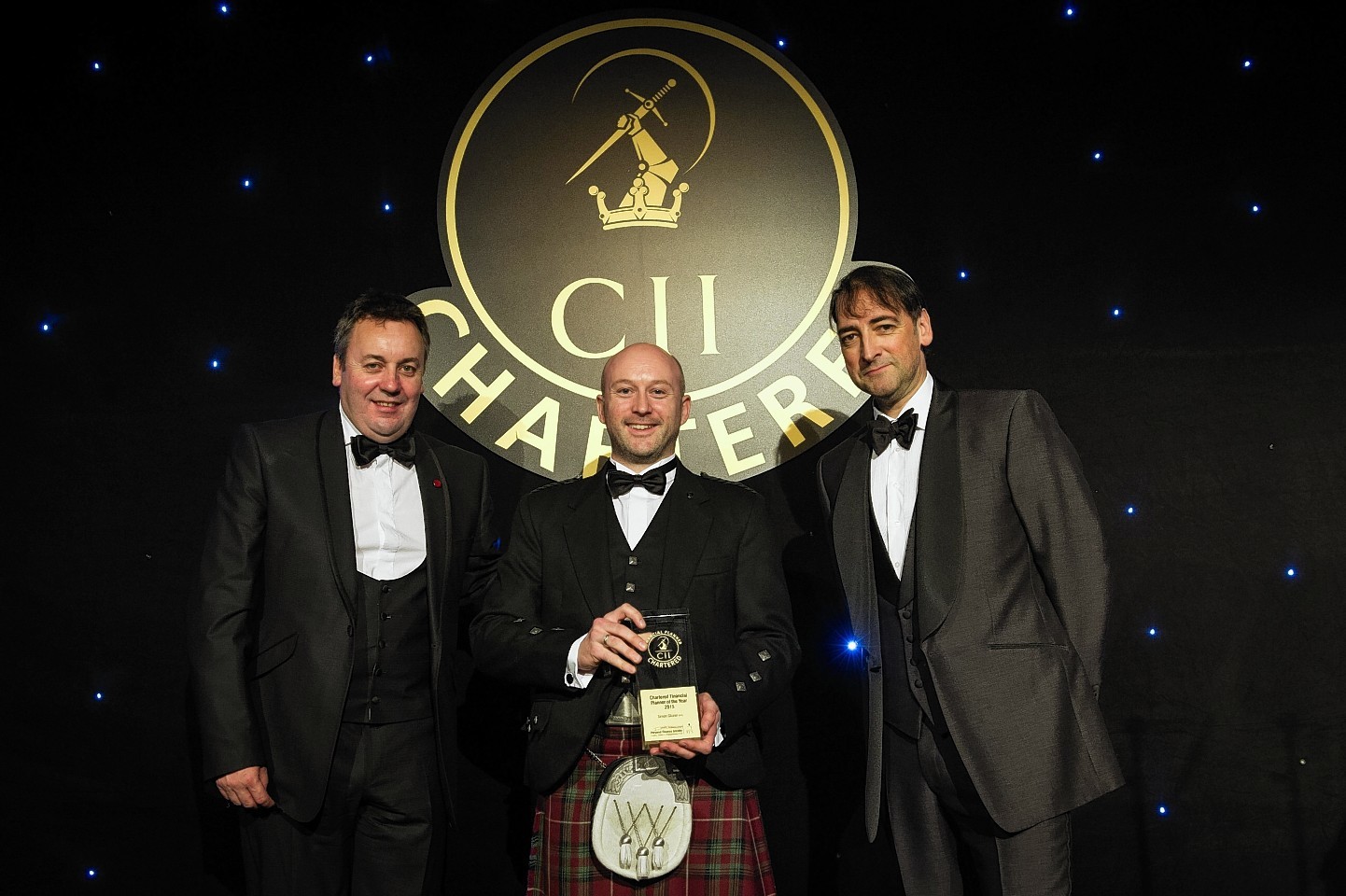 Scotland is known around the world for a canny approach to money and the reputation has been boosted, thanks to a double triumph at the 2015 Personal Finance Society (PFS) Chartered Awards in London.
The two honours for individual and corporate chartered financial planners of the year both  came north of the border.
The individual winner, presented with his trophy at a gala dinner hosted by comedian and impressionist Alistair McGowan, was Simon Glazier of Aberdeen accountancy firm Anderson Anderson and Brown (AAB).
Carbon Financial Partners, which has offices in Aberdeen, Edinburgh and Perth, as well as consulting rooms in Glasgow and London, scooped the corporate title.
It was the second major accolade in the space of a few days for Carbon.
One of the firm's Aberdeen-based financial planners, Paul Gibson, was already celebrating being crowned the best in the UK at the 20th annual Financial Planner Awards, also in London.
Launched in 2009, the annual PFS awards recognise outstanding work by financial planners and firms  across the UK.
The individual's award goes to planners who have demonstrated superior ability across a broad range of professional skills, as well as a strong commitment to the advancement of their profession.
Mr Glazier, a PFS "fellow", has been with AAB's financial planning arm since its formation in 2011.
"I am delighted, yet truly humbled to have been awarded this title," he said, adding: "I have to thank my team at AAB Wealth for supporting and encouraging me through the whole awards process.
"I would also like to thank my clients as it is them and my desire to become their trusted adviser, while developing long-lasting relationships with them, which has given me inspiration to strive for even higher standards."
Jonathan Gibson, director of wealth services at AAB Wealth added: "We are all thrilled here at AAB Wealth for Simon and are pleased that his commitment to the financial services industry, technical ability and exceptional level of client service has been highlighted in this manner."
Firms who have managed to achieve chartered status represent the pinnacle of the financial planning profession.
Speaking after his firm picked up the top corporate honour in London, Carbon managing director Gordon Wilson said: "This is possibly the biggest award in our industry.
"Winning it is recognition of the quality and high standards of everyone involved with the business.
"It is especially rewarding because it is not only about the quality of advice and service we offer clients, but also the contribution we make to both the communities we work in and to the financial planning profession in the UK."