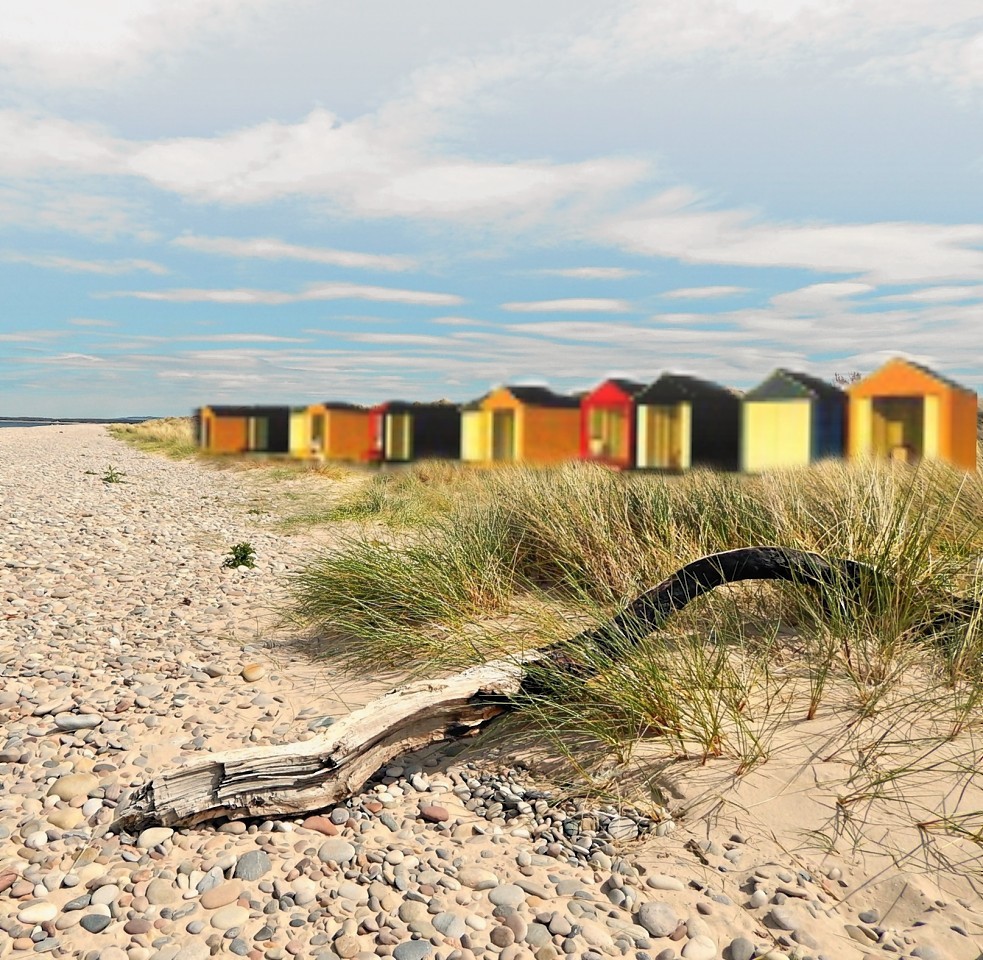 Protestors will forge ahead with a court battle to thwart plans to build beach huts on a stretch of Moray shoreline despite a failed fundraising campaign to cover fees.
A group of villagers will take Moray Council to the Court of Session in Edinburgh next week in a bid to force the body into overturning planning permission for a row of 30 colourful huts on the beach at Findhorn.
The campaigners launched a fundraising drive in late September in the hope of securing £25,000 to cover the costly exercise.
However yesterday Christine Hunt, one of the leading objectors, confirmed they had failed to reach their target by £6,000 despite the financial backing of many concerned locals.
But she said the strength of feeling was so strong against the huts that she and her comrades would persist with the legal tussle regardless.
The collection will continue beyond Wednesday's hearing.
Ms Hunt said: "We are still going to go ahead with it, we have had so much support from people in the village who don't want the beach huts built.
"We have persevered with this because it is important the beach is saved from a commercial developer.
"Many of the people in Findhorn are very anxious to see that it is maintained as a wild and unspoiled space.
"We are quietly optimistic about the case and we will be glad when it reaches court."
The development would extend along a 324ft stretch of dunes.
Inverness-based developers 1 Architects had aimed to begin constructing the first 15 huts earlier this summer, but when notified of the legal wrangle it was forced to withdraw them from the market.
The firm's managing director, Ian Sutherland McCook, had said ploughing on with the scheme would have been "disrespectful towards the court process".
Should planning permission remain in place following the hearing on Wednesday, the developer will move forward with construction plans.
Mr Sutherland McCook maintains the huts have a great deal of local support and will "financially benefit Findhorn".
He also feels they will add to the visual amenity of the beach, a view that was shared by Moray councillors in May when they approved the plans.