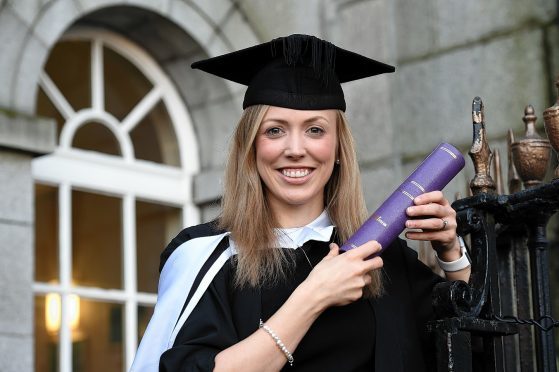 A Highland pharmacist was celebrating another step in her career yesterday after graduating with a specialist postgraduate degree.
It was the second RGU graduation for Jane Wylie, from Inverness, who first donned robes to pick up her undergraduate MPharm degree in 2006.
Originally from Shetland, the former Anderson High School pupil walked away yesterday with an MSc in Clinical Pharmacy Practice (Hospital) grasped firmly in her hand.
She now works as lead pharmacist for surgery and anaesthetics at Raigmore Hospital, a role she was offered during her postgraduate studies.
"It was a bit different from my undergraduate ceremony because I don't know any of my classmates because it was distance learning," she said.
"But it was really nice meeting them and it just brings together everything I've worked for."
Keen to add to her skills, Mrs Wylie has applied to study for an independent prescribing qualification through RGU which will begin in the new year.
"I think prescribing will make a big difference to how I do my job because I will be able to participate on ward rounds and be able to prescribe rather than rely on other people," she said.
Mrs Wylie, who lives in Inverness, married her husband Steven midway through completing her thesis in July 2014.
She took a break from her studies with agreement from her tutor.
"I believe in a healthy work life balance and it was important to me to have some time off studying as I was so busy with wedding preparations," she said.
"However, just after we came back from our wedding in Cyprus I was offered a secondment position as lead pharmacist for surgery and anaesthetics so I extended the study break for a few more months to allow myself to settle into the new role."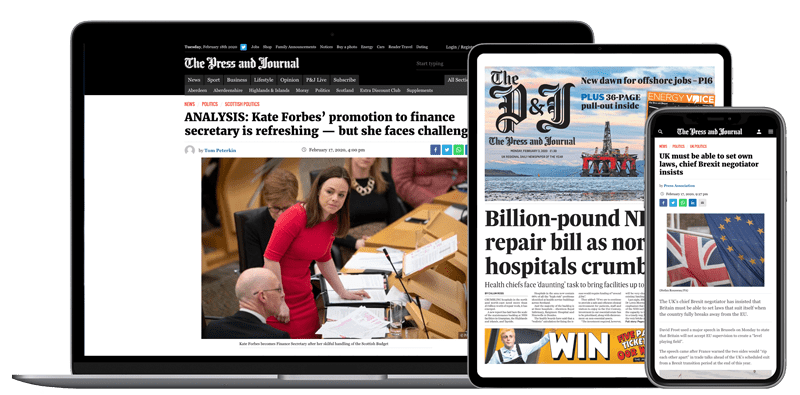 Help support quality local journalism … become a digital subscriber to The Press and Journal
For as little as £5.99 a month you can access all of our content, including Premium articles.
Subscribe