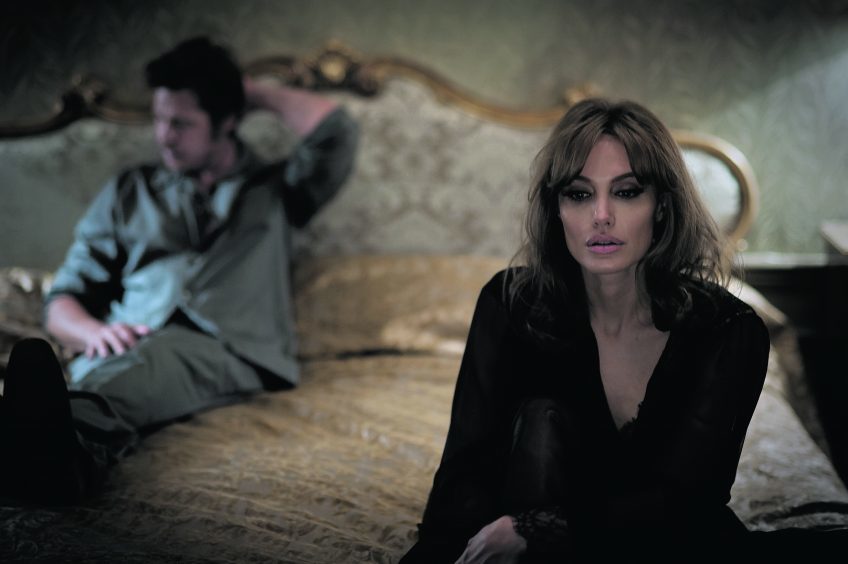 Brad and Angelina team up on the big screen again for By The Sea – and they're not the first married couple to star in a movie together. We round up other  cohabiting co-stars
They might be one of the world's most beautiful – and photographed – married couples, but unfortunately for Angelina Jolie Pitt and husband Brad, this doesn't automatically equate to box office success.
The pair, who met – to commercial acclaim – on 2005's action-packed Mr & Mrs Smith, and now share six children, have reunited on the big screen for new movie By The Sea, which is also written and directed by Angie.
Set in France in the mid-Seventies, in homage to her late mother's love of movies from this era, and depicting the breakdown of a marriage, its art house cinematography might serve as a visual treat – but, so far, the narrative has left critics cold.
Here, we take a look at other couples who've decided to take the plunge and work together – for better or for worse.
Humphrey Bogart and Lauren Bacall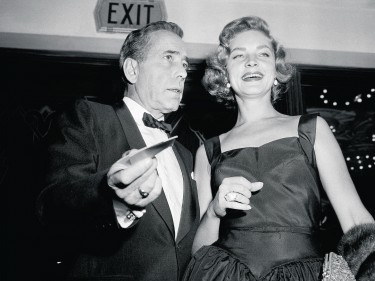 Former model Lauren Bacall was cast alongside screen legend Humphrey Bogart in 1944's To Have And Have Not. Despite the sizeable age gap between them, the chemistry was instant and they married the following year when she was 20 and he was 45. They would go on to star in a further three movies together – The Big Sleep, Dark Passage and Key Largo, and enjoyed a happy marriage until Bogart's death from cancer in 1957.
Richard Burton and Elizabeth Taylor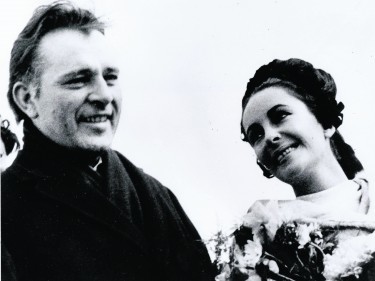 This tempestuous pair met on the set of 1963's Cleopatra and made no secret of the fact they were consumed with one another from the offset, despite both being married to other people at the time (Taylor to fourth husband Eddie Fisher and Burton to Sybil Williams). They married and divorced – twice – and appeared in countless films together, including Who's Afraid Of Virginia Woolf? – the 1966 movie about a marriage breakdown. Both went on to marry other people, but their fascination for each other endured until Burton passed away in 1984, and Taylor in 2011.
Nicole Kidman and Tom Cruise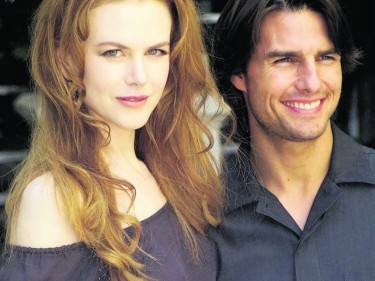 Nicole Kidman was 22 when she filmed Days Of Thunder with Tom Cruise. They started dating and married on Christmas Eve, 1990. In 1992, they both starred in Ron Howard's romantic drama Far And Away, and seven years later in Eyes Wide Shut, Stanley Kubrick's erotic thriller; the acclaimed director's final film. Their separation was announced in 2001, and at a Women In The World summit interview this October, Kidman, who was nominated for an Oscar in 2002 and won one in 2003, said: "Out of my divorce came work that was applauded, so that was an interesting thing for me."
Goldie Hawn and Kurt Russell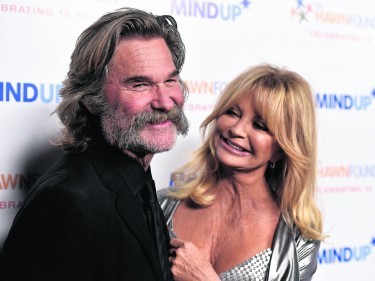 Although Goldie Hawn and Kurt Russell first worked together back in the Sixties – on the musical The One And Only, Genuine, Original Family Band – they didn't start dating until starring in the 1984 World War Two-set Swing Shift. The duo, who also starred in the enduringly heart-warming comedy Overboard in 1987, have now been together for more than three decades and have a son together, Wyatt (Russell is also stepfather to Oliver and Kate Hudson from Hawn's previous marriage). Although not technically married, according to reports, they might finally be getting hitched in the New Year to mark Hawn's recent 70th birthday.
Annette Bening and Warren Beatty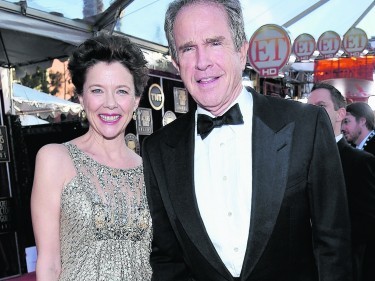 Warren Beatty was one of Hollywood's most notorious womanisers, having reportedly bedded thousands of women over the decades. Then he met Annette Bening in 1990, when she was cast as Virginia Hill, Beatty's glamorous on-screen girlfriend in 1991 gangster hit, Bugsy. He apparently told his agent after their first meeting that he was going to marry Bening. Their first child was born not long after in January, 1992 (they went on to have a further three), and they married a couple of months later. In 1994, they both starred in Love Affair, and will reunite on an untitled project that Beatty's written and directed due for release next year.
Ben Affleck and Jennifer Lopez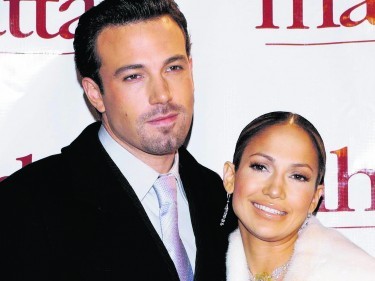 Again, not technically ever married – but they did come close; Ben Affleck and Jennifer Lopez were together for 18 months, from 2002-2004, during which time they became engaged. Gigli, the 2003 flop that brought them together, continues to earn mentions in lists of the worst movies ever made. They got engaged in late 2002, the same year they both appeared in the cringe-inducing Jenny From The Block music video.
The pair, who became known as 'Bennifer' and reunited on the big screen in 2004's Jersey Girl (another bomb), called off their wedding with only a few days to go in 2003 and eventually went their separate ways in early 2004.
Will Smith and Jada Pinkett Smith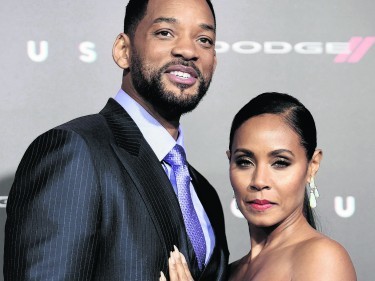 Back in the Nineties, Will Smith was reigning supreme on the small screen in The Fresh Prince Of Bel-Air, and it was on the hit comedy series that he first met Pinkett Smith, who auditioned to play his girlfriend. She was apparently considered too short for the role, but she and Smith got together off set and married in 1997. In 2001, they teamed up for the big screen, playing a husband and wife in the boxing biopic Ali, which earned Smith an Oscar nomination. He's also starred opposite his kids – with daughter Willow in I Am Legend, and son Jaden in The Pursuit Of Happiness and After Earth.