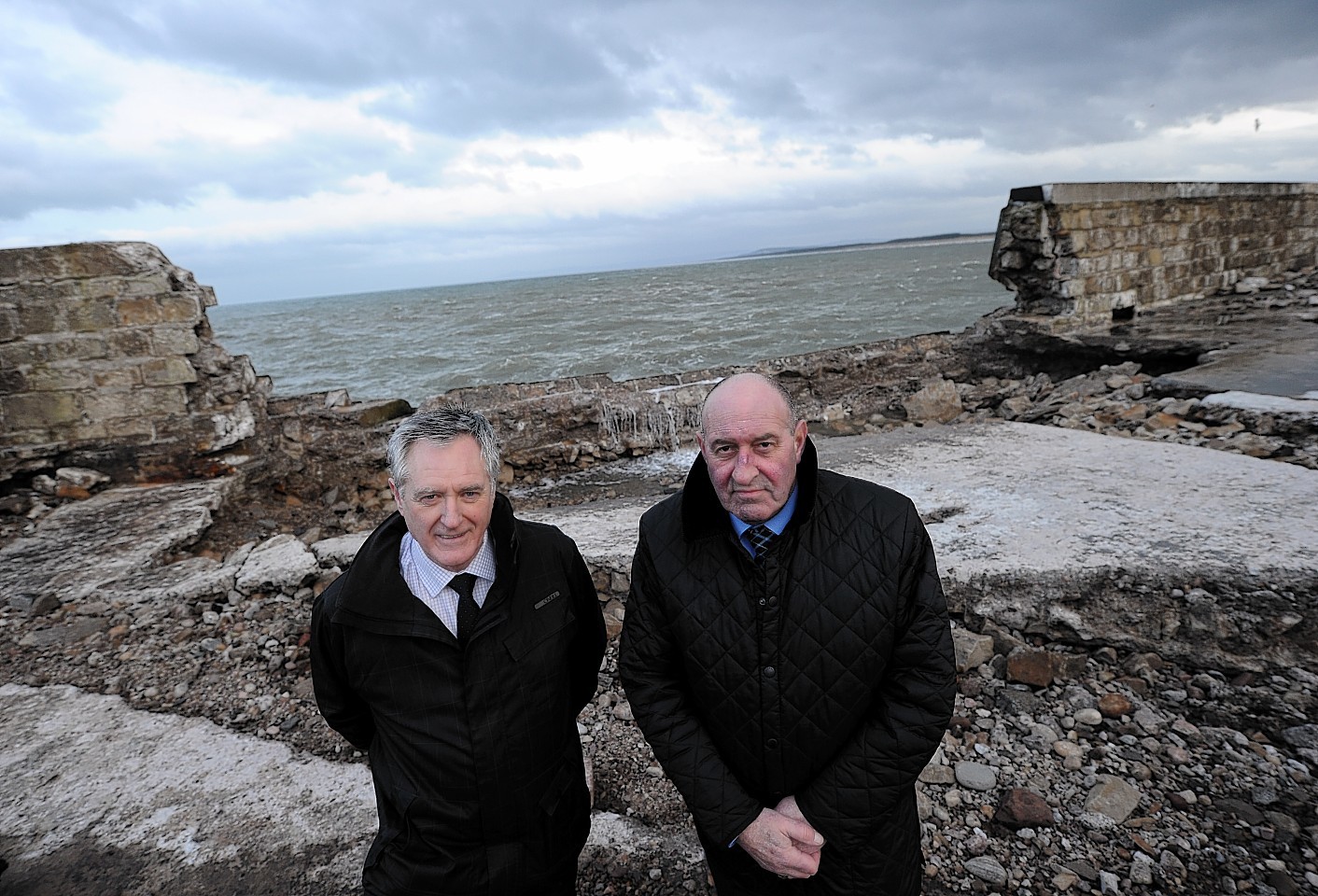 Moray councillors are being urged to back a £2million package of measures to safeguard vulnerable spots from flooding.
Local authority members will be asked to agree a timetable of work for prevention projects at Lossiemouth, Portgordon and Newmill today.
It is estimated that a scheme to keep rising waters at bay at Newmill would cost £1.4million, but council officers believe grant funding should cover the bulk of the cost.
Projects at Seatown in Lossiemouth and along the coast at Portgordon would cost between £200,000-£300,000 to implement.
But locals claim that flood defences need to be installed as a matter of urgency – regardless of cost.
Chairman of Lossiemouth Community Council, Mike Mulholland, said last week's flooding in the Lake District and at Aviemore had served as a grim reminder of how destructive such acts of nature can be.
Mr Mulholland added: "We have had a few lucky escapes down by Seatown in recent times, where water has been just inches away from spilling into people's houses.
"That would be devastating, and would have had a huge effect on those properties for years to come.
"We can't count on being that lucky again, it's important something is done sooner rather than later."
The work on installing direct defences at Seatown is projected to start between 2016 and 2019.
During stormy weather in August last year several homes at Newmill, near Keith, were evacuated by Moray Council amid fears they could flood.
The precautionary measure was taken after 18 properties in the village were affected by rising waters in September and November 2009.
A flood protection scheme at the village is already included in Moray Council's capital plan, with construction due to start in May.
The initiative has been listed as one of the highest priority schemes in Scotland, and could be eligible for grant funding to cover much of its cost.
The amount the project may be allocated will not be decided until after the Scottish Government's spending review but council officers believe 80% of the funds may be provided from outside sources.
Studies to be carried out at Portgordon will evaluate the benefits of installing defences along the village's seafront, and if given the go-ahead work on the scheme is expected to start between 2016 and 2019.